Casino Streamers playing slots on Twitch & YouTube
Get to know the REAL, actual money casino streamers from CasinoGrounds who play slots and other casino games on Twitch & YouTube. Click on their profiles below for more info on their streaming schedules, who they are, and where you can watch them when they're broadcasting live.
Get to know the genuine casino streamers from CasinoGrounds who play slots and other casino games on Twitch & YouTube with their own money. Click on their profiles below for more info on their streaming schedules, who they are, and where you can watch them when they're broadcasting live.
Twitch Slots Streamers
Most casino streamers broadcast their streams on YouTube and Twitch to reach as many viewers as possible. Here is a list of streamers on the CasinoGrounds roster who regularly stream via the Twitch Slots channel (formerly known as the gambling section).
Welcome to the world of legitimate versus fake casino streaming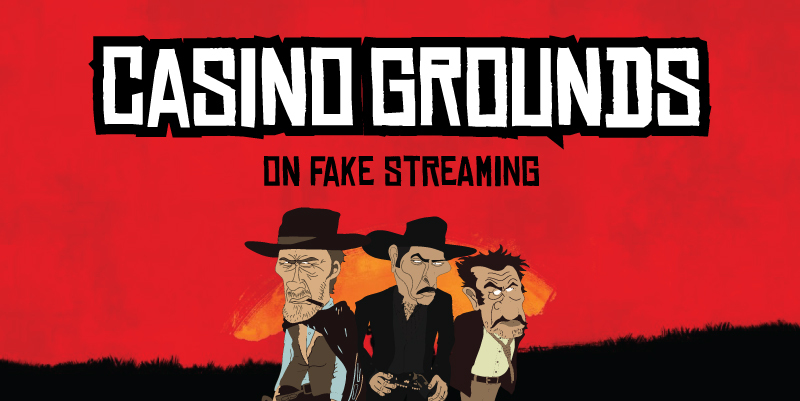 Twitch, the live-streaming platform created primarily for i-gamers, has helped revolutionize how video content is created and consumed. By engaging like-minded viewers directly and in real-time, Twitch channels and their creators are now more in demand than ever from fans and brands alike.
Usually, this will involve coverage of an event or an activity. Twitch hosts by far and away from the biggest video game, eSports, and casino streaming channels which continue to grow daily.
Casino streaming, for example, be it slots or casino table games, has exploded in terms of popularity and viewership over the past 2-3 years.
Although excellent for fans, brands, and streamers alike, it is also not because it led to systemic system abuse by fake streamers, scammers who resort to view bots, spam, fake likes, and subscriptions. Of course, with a healthy dash of classic internet trolling on top of it just for good measure (this is why we can't have nice things).
But why is the system being abused? Who's doing it, and what's Twitch doing about it? To answer these questions, we need to look at the reasons and consequences for the exponential growth of this sector.
Communities made casino streaming popular
The success of Twitch slots streamers is due to how the platform enables direct contact between creators and their fans in real-time. If you're unfamiliar with casino streaming, the concept will likely appear strange at first; watching another person gamble on a game of chance.
The viewers, though? They thoroughly enjoy watching their favorite streamer's genuine reactions to the jubilant highs and crushing lows of online gambling.
Successful streamers build relationships with their viewers by entertaining and interacting with them and sometimes even creating a community around them; that's how CasinoGrounds got started.
Most viewers who tune in to casino streams do so because of interest in watching the games played, but the interaction with the streamer(s) and the social aspect determines how long they stay.
The interaction part, passion, and including their viewers in the gambling and casino streams full of lulz, omegalulz, kappa's, fails, and puns helped the likes of LetsGiveItASpin, Nickslots, Slotspinner, RocknRollaaaaaa, and shirox1980 attract thousands of viewers when they go live nowadays.
Besides having a regular streaming schedule for their online gambling sessions, they frequently mix up the program with charity/marathon streams, poker sessions with pros, broadcasting directly from land-based casinos, providing an excellent user experience.
What started as a few friends having fun, and sharing it with their other friends, has grown into an industry in its own right, where follower and subscriber counts are in the tens of thousands, and replays/compilation videos reach millions upon millions of views.
Is it any surprise that the iGaming industry has also taken notice?
How casino streaming caught the attention of the iGaming industry
To the iGaming industry, a successful casino Twitch channel represents many opportunities to reach relevant audiences. To be able to target a self-selected audience already engaged with your product is any marketer's dream.
By associating themselves with popular streamers already using their services, online casinos and other types of iGaming companies can become trusted partners within these communities
Casino streaming on Twitch and YouTube is snowballing so fast that iGaming brands risk missing out and being referred to as industry dinosaurs if they don't adapt and get involved.
Video marketing investments accelerated the growth of online gambling streams
The scope for crossover marketing by targeting Twitch channels is vast. Twitch was built on live streaming gaming online, and the addition of a different vertical such as casino streaming is likely to appeal to plenty of viewers already consuming content from other Twitch sectors. Those who enjoy channels that stream eSports and loot boxes, for example, can also be targeted by iGaming brands.
Furthermore, the broader use of video content as a marketing tool is also increasing globally. A survey on the subject conducted by Wyzowl, a prominent video content marketing company, delivered positive results across the board.
Although using video content as a marketing tool is hardly new, its importance appears to be at an all-time high.
For example, the survey showed that 63% of businesses used video as a marketing tool in 2017. This figure rose to 81% at the start of 2018 and 87% at the beginning of 2020. Furthermore, 74% of those not currently using video marketing answered that they expected to start in 2019. The same question in 2017 and 2018 only resulted in 34% and 65%.
The survey also revealed that 83% of marketers now believe that video gives them a good ROI, up from 78% twelve months ago. The likes of Twitch have certainly helped iGaming brands use video for a more significant marketing effect.
The recent launch of Apex Legends, EA's answer to Epic Games' Fortnite, is a case in point.
EA pinpointed their target audience with devastating effect by paying the top Twitch streamers in that category to play and promote their game on launch day. Apex Legends gained an astonishing 10 million players within just three days. While it would be foolish to attribute the gains to the Twitch blitz, it's difficult to overstate its importance.
The launch's success also resulted in a 16% increase in EA's stock price in just a few days.
Fortnite is no stranger to Twitch either, with many of the platform's most popular streamers broadcasting their gameplay live to huge audiences daily. The first-ever in-game concert held in Fortnite featured DJ Marshmello. Some 10 million viewers virtually 'attended' the show, including logged-in players and those watching their favorite streamers broadcast the event.
The DJ Marshmello event in Fortnite is an excellent example of the innovations and crossovers possible in video marketing in 2019. Within a day of the concert, Marshmello gained 260.000 followers on Instagram, 62.000 on Twitter, and 5.200 on Twitch, as well as the most visited artist on the concert delivery website called Songkick.
So, quite clearly, the likes of Twitch can offer marketers some fantastic opportunities. In turn, this creates lucrative opportunities for in-demand streamers.
Unfortunately, however, wherever there is a buck to be made, there are also chancers and scammers at the ready.
The scourge of fake casino streamers and viewbots
Bots are automated software programs that can interact with online systems or users, mimicking (as closely as they can) human actions to fool systems into believing they're genuine users, like you and me.
On Twitch, they're used to manipulate view counts, followers, chat activity, and straight-out spam - which has led to a widespread problem across the platform for fake- and legitimate streamers who they unfairly disrupt.
Success on Twitch is measured by how many people are watching you when you're live, how active your chat is, how many followers you have, and how many views your videos get. When you can manipulate these metrics, it attracts unscrupulous and fake streamers using bots to control their channel statistics, making them more attractive to viewers and advertisers.
What is a viewbot?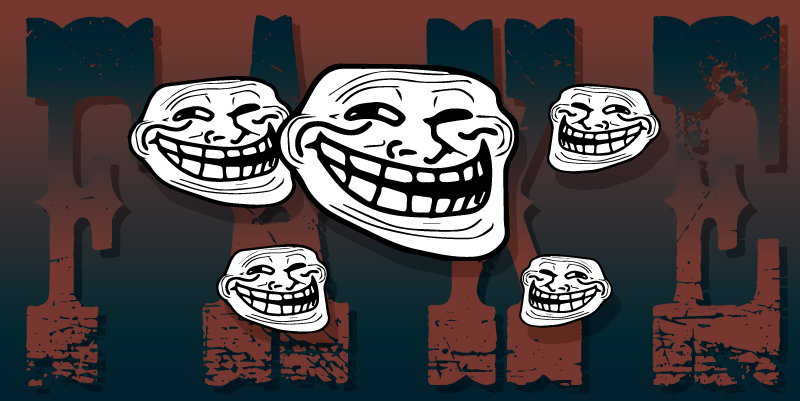 A viewbot is a computer program that gets streamers viewers; fake ones. The more viewers a stream has, the more attractive it appears when people browse the platform for content creators to watch. A channel with fake views unfairly attracts real ones, inflating the numbers, which in turn attract advertisers with huge budgets to spend.
The abuse is bad enough with regular gaming channels, but when you encounter such behavior with gambling-related channels, things get a whole lot shadier. It's a terrible thing to flat-out rip off advertisers, yes. Getting people to gamble on false premises is even more horrific and evil.
What is follower-botting?
Follow-botting is having fake accounts follow a targeted channel on Twitch (and other platforms). It's either used to boost one's follower count or, to maliciously target other channels and report them as it's considered illegal by Twitch according to their terms and conditions, ultimately leading to a ban.
The Good, the Bad, and the Ugly casino streamers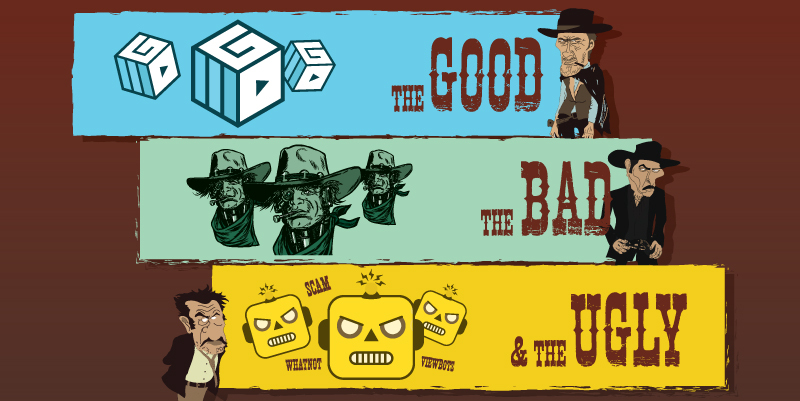 Gambling streamers and casino operators, depending on their practices, can be categorized into "good," "bad," or even "ugly."
The good casino streamers
"The good casino streamers" include the likes of the original popular slots streamers, including those on casinogrounds.com.
Those, as mentioned earlier, have good relationships with legitimate, licensed online casinos, game providers, and more importantly, their fans.
Their success will come from working hard on their channels, engaging with their audiences, and delivering entertaining, quality content.
As a result, some successful slots streamers may find themselves in the position to sustain a living from their channel through affiliate deals with
They are also likely to be in a solid position to negotiate favorable deposit bonuses from casinos, increasing their overall ROI.
All the "good" streamers play with real money and practice and promote responsible gambling. Unfortunately, the same isn't true for all channels in this niche.
The Bad Casino Streamers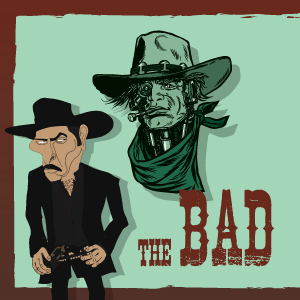 Regarding "The bad casino streamers," we're talking about streamers and operators who bend the rules to boost their standing. They may not be cheating, but they are certainly not acting in the best interest of those watching.
Examples of this would include streamers using play money to gamble and passing it off as genuine.
Even worse is when an unlicensed casino colludes with a streamer to fool the viewers into thinking they're playing for real money.
Such sites are known to pay streamers to play on their site or provide fake cash for them to do so. The streamer might then play for high stakes to lure in viewers when they're risking nothing.
They are also glamorizing risky and irresponsible gambling and promoting potentially unsafe casinos. Streams carrying advertising and links to unlicensed casinos have also been a problem, one serious enough to have warranted further investigation by the UKGC (United Kingdom Gambling Commission).
The UKGC is renowned as one of the world's most stringent and respected national gambling watchdogs who work tirelessly to protect their players from bad operators. As such, the watchdog recently demanded talks with Twitch following the discovery by the industry news website Eurogamer of two unlicensed casinos advertised and streamed by numerous Twitch channels.
Although the UKGC didn't directly give any details of the incident in question, a spokesperson from the Commission said;
"We do not talk about individual cases, but I can explain our approach to unlicensed sites. When illegal gambling websites are brought to our attention, we take several proportionate steps to protect consumers in Britain. This will initially involve an assessment of whether the site is used by consumers in Britain and then may include engagement with the site owners and ultimately working closely with advertising and payment providers to cut off sources of customers and access to funds. We are working with Twitch to prevent unlicensed sites from being advertised on their platform."
Keeping every national regulator happy is no easy feat for Twitch. Regardless, they must stay vigilant as their Terms of Service prohibit the use of their platform "for any illegal purpose, or in violation of any local, state, national, or international law or regulation."
The Ugly Casino Streamers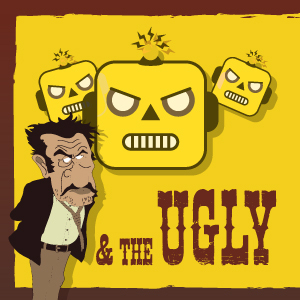 The "ugly casino streamers" are those who systematically abuse the platform for monetary gain and to the detriment of other channels on the Slots section of Twitch.
Unfortunately, the category has been rife with suspicious channels and unscrupulous operators for some time, and it hasn't gone unnoticed.
Examples of view bots don't exactly take a forensic investigation to uncover, as rarely are they used subtly.
A quote from a piece on suspicious Twitch slots channels by gaming website Kotaku on 17th October 2018 sums things up nicely;
"Take, for instance, Casinoblast, which seemingly did not exist until yesterday but peaked at just over 25,000 concurrent viewers during a seven-hour debut stream that showed a simple jackpot game playing itself. When it started, it had zero followers and was following zero other streamers. It now has just 20 followers despite having been viewed by thousands of people yesterday."
It's not hard finding more examples like the one above in both casinos and gambling community forums.
These channels will also use bots to fill their chat boxes with nonsense chatter which is equally easy to spot (again taken from the Kotaku article) During instances of fake "chat" like this, the bot will send out messages at regular intervals of a few seconds. The chat may have some simple slot or gambling terminology, but the accounts will not be talking to each other.
One genuine suspicious user showed how simple it was to prove the chat was being chat-botted.
After joining a stream with an apparent 10,000 live viewers and a nonsense chatbox, he asked those in chat to type the number 1 if they weren't a bot. Unsurprisingly not a single "user" typed "1" in the chatbox.
Spambots are certainly not just the preserve of shady streamers, however. By far, the most widespread use of them on Twitch is to inundate popular streams with links to products and services. The sheer volume of crypto or porn spam on Twitch is a constant issue, especially on gaming channels attracting many younger viewers.
Twitch is under pressure to deal with these issues and is moving in the right direction.
How is Twitch responding to those trying to cheat the platform?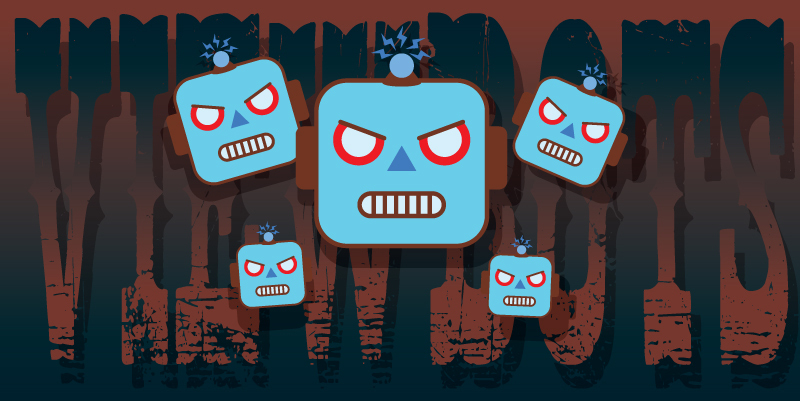 It is worth noting that Twitch has combated bots and spam successfully for quite some time.
Most famously, Twitch was awarded over $1.37m by a California judge last year after a two-year legal battle against prominent bot makers Michael and Katherine Anjomi.
The court ordered the Anjomis to shut down their sites selling bots, including twitchstreams.org, shoptwitch.com, and twitchshop. The court also ordered them to pay Twitch $55,000 in damages and over $1.3m in illegal profits from their businesses.
Twitch successfully argued that using bots made it unfairly easy for streamers to earn money from the platform while providing "shoddy" content.
The court, a year earlier, ruled in favor of Twitch against Justin Johnson, the developer behind both sites, twitchstarter.com and twitchstarter.tv, ordering him to terminate offering any such services and transfer the domains to Twitch.
Twitch has also flexed its legal muscle against the trolls, specifically against a Canadian individual charged with "mischief in relation to computer data."
20-year-old Brandan Lukus Apple used a spambot to send over 150,000 messages, many of them grossly racist and homophobic, to more than 1,000 Twitch channels in 2017.
As well as the "mischief" charges, Apple is also subject to a civil order stopping him from creating or selling any bot that could target Twitch.
View-botting isn't, however, illegal per the rule of law. Any action taken is a matter for the civil, not criminal courts. Taking bot developers to court is a lengthy and expensive process with no guarantee of success.
Indeed, many of the bot sites Twitch has been pursuing since 2016 are still in operation, and there seems to be no shortage of alternative sites to take their places if they cease trading. So while winning the previously mentioned court cases is undoubtedly significant and may well deter some bot developers, it seems unlikely that legal action on its own is the answer.
In reality, the only effective way to combat the bots is to invest more time, money, and resources into detecting bots and banning users who use these.
Given the colossal growth of Twitch, it stands to reason that bots will continue to evolve and become ever more sophisticated.
As such, Twitch must react in a similarly robust manner.
Also, as fans, we've all got to play our part. The simple fact is that however much Twitch invests in security and bot detection, it will be the fans who will usually notice them first.
The biggest and most important tool the streaming platform has at its disposal is the volume of human eyeballs we - the viewers - have on the channel.
Therefore we're urging all our members to stay vigilant, report anything they find suspicious, and be aware that not all Twitch streamers are as legitimate or ethical as we are at CasinoGrounds.com.
Frequently Asked Questions about casino streaming and casino streamers
How do casino streamers make money?
Answer: A casino streamer make money by promoting casinos using affiliate links. If someone clicks these links and proceeds to sign up with an online casino, the affiliate (in this case, the streamer) gets paid a commission.