Super Fuego
by Cayetano Gaming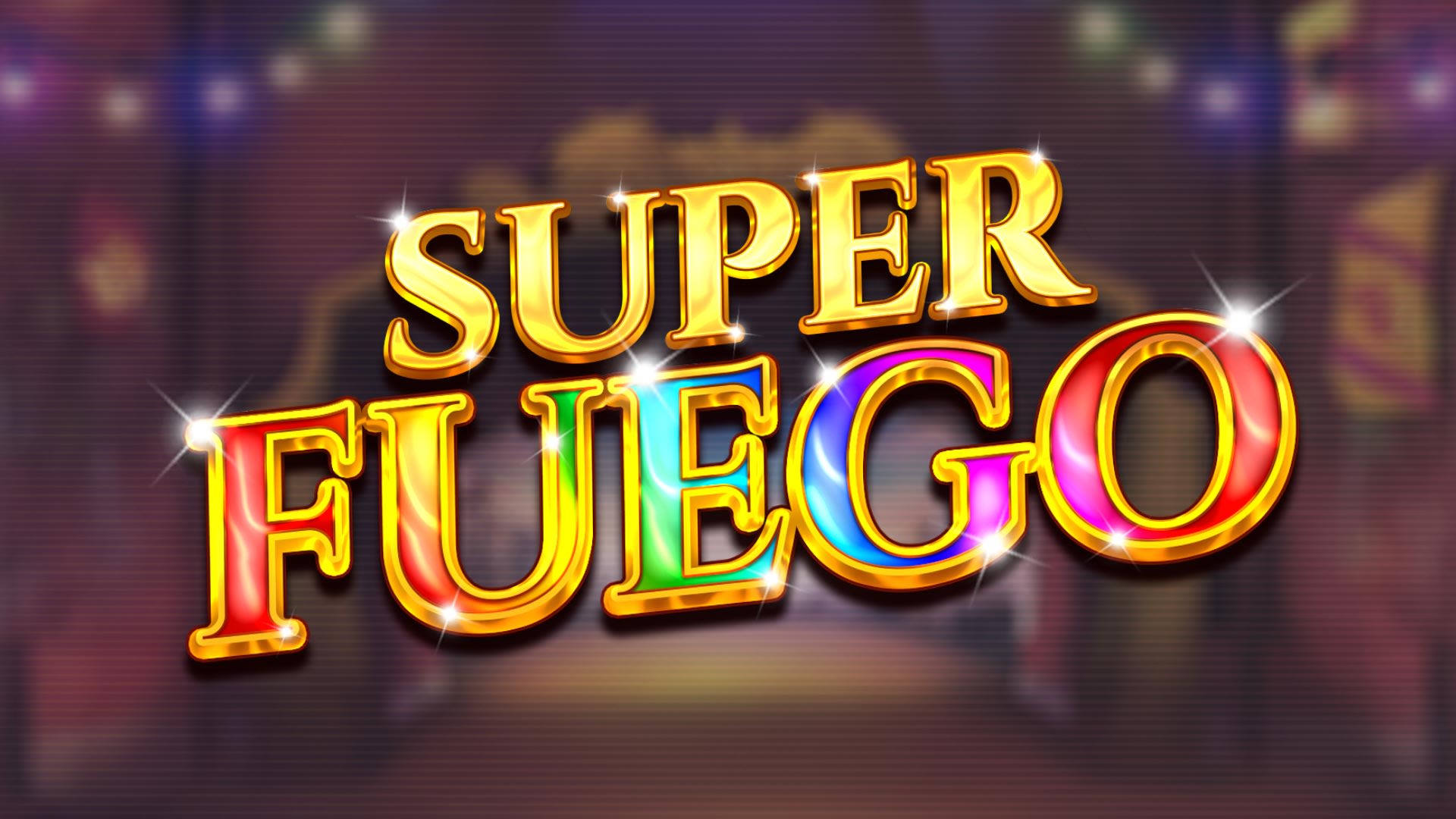 Play Super Fuego on
Check out casino bonuses on our casino index.
Description
Super Fuego is a brand new slot from Cayetano which is sure to get you in the mood for a part right away! The game is colourful and energetic right from the start, and who doesn't love a little fiesta on any given day of the week? The provider has made sure all the elements of a proper fiesta are in place, with colourful characters, firecrackers and the sound of the crowd going on in the background. We have a feeling this is going to be quite the unique slot experience.
The set up of the reels is nothing out of the ordinary however, with 5 reels and 3 rows with symbols. There is a total of 10 pay lines to place your bets on, which is a lower amount than what is usually seen. As the number of pay lines in play cannot be adjusted, you will only be able to adjust the total bet per spin, which will start from a minimum of 0.10 and up to a maximum of 4. Again, these are lower numbers than most other slots.
This is a high volatility slot with an RTP of 93.99%. In terms of features in the game, you will be seeing a total of three different special features. A Cracking Booster Bonus, a Reactions Fuse feature and also a Free Spins Bonus. In addition to these, there are also the progressive win multipliers that can go up to x100 as well as a wild symbol.
Special Features
As already mentioned, there are quite a few special features going on in this slot, making sure there isn't time to be bored. The Reactions Fuse feature, a Cracking Booster Bonus and Free Spins Bonus are all part of the fun. You will also see Progressive Win Multipliers that can result in some pretty great wins.
Reactions Fuse
During every spin, a Free Spins Bonus Winning Mark will be shown on the firecracker fuse position at random. As soon as you get a win, the fuse will then start to burn and will then progress through the firecrackers with every consecutive win.
Cracking Booster Bonus
At random, after your last winning reaction, the fuse will continue to progress even further in order to exclude the lowest value symbol from the reels. This will then trigger a reaction on the reel set. This excluding reaction will continue until you win. You should however not that any Win Multipliers during the Free Spins Bonus will not be reached through the Cracking Booster Bonus will not be contributing to the win.
Free Spins Bonus
As soon as the burning fuse reached the Free Spins Bonus Winning Mark, a bunch of free spins equal to the amount of winning progressions will be awarded. Should the fire pass the mark, the number of free spins you receive will then be increased respectively up to a maximum of 8 free spins. The mark is however not available in Free Spins.
Progressive Win Multipliers
The Win Multipliers in the slot are progressive, meaning they will continue to increase for the first 7 subsequent reactions during the Free Spins Bonus round. Should you have more than 7 consecutive wins, the Win Multiplier will remain fixed at x100. The multipliers will start at x2 and then increase to x3, x5, x7, x10, x20 and finally x100.
Design and Symbols
If you are ready for a colourful experience, some equally as colourful and shooting fireworks and a whole lot of fun, this should be the slot for you. Super Fuego has gotten a theme that revolves around a carnival and the fireworks and firecrackers that in many cases are a big part of the said carnival. The whole design and look of the slot are created in a cartoonish style, complete with the view of a city in the background, confetti flying around and two masked women all dressed up for the celebration.
The symbols found on the reel set will of course also be showing off this carnival theme, and we are happy to say that there is no standard card suits insight. Instead, Cayetano has gone for a bunch of colourful and funny looking fireworks and firecrackers of all sorts. There are symbols more simplified than the other, showing a green and a blue firework. Then you will see several other fireworks, all complete with different facial expressions and outfits to really complete their character.
There is only one special symbol in play in Super Fuego and that is the Wild Symbol. The wild is represented by a chubby character all in purple and complete with what seems to be a cowboy hat as well as a moustache, also with the wording "Wild" at the bottom. The wild has the ability to substitute all other standard symbols on the reels.
Our Thoughts on Super Fuego
Super Fuego is the type of slot that simply gets you in a good mood no matter what. It is a colourful slot giving off all the happy vibes you expect from a slot with a carnival theme. The slot has gotten some great graphics and design, even though we would have liked to have a slightly more lively background soundtrack instead of the chit chat from what we suspect is coming from the carnival crowds.
The features of the game are entertaining enough, but we are still left wanting more action and happenings throughout the game. With a carnival-themed slot, features could have really gone all out. But with a total of three different features as well as multipliers that can increase to a maximum of x100, we really cannot complain. All in all we can definitely see this slot becoming a favourite amongst players who are simply looking for an entertaining, yet easy-going slot that gets you in a great mood.
Community Big Wins
No big wins yet! Share your big win on our forum!
Other Cayetano Gaming games