Gods of Gold Infinireels
by NetEnt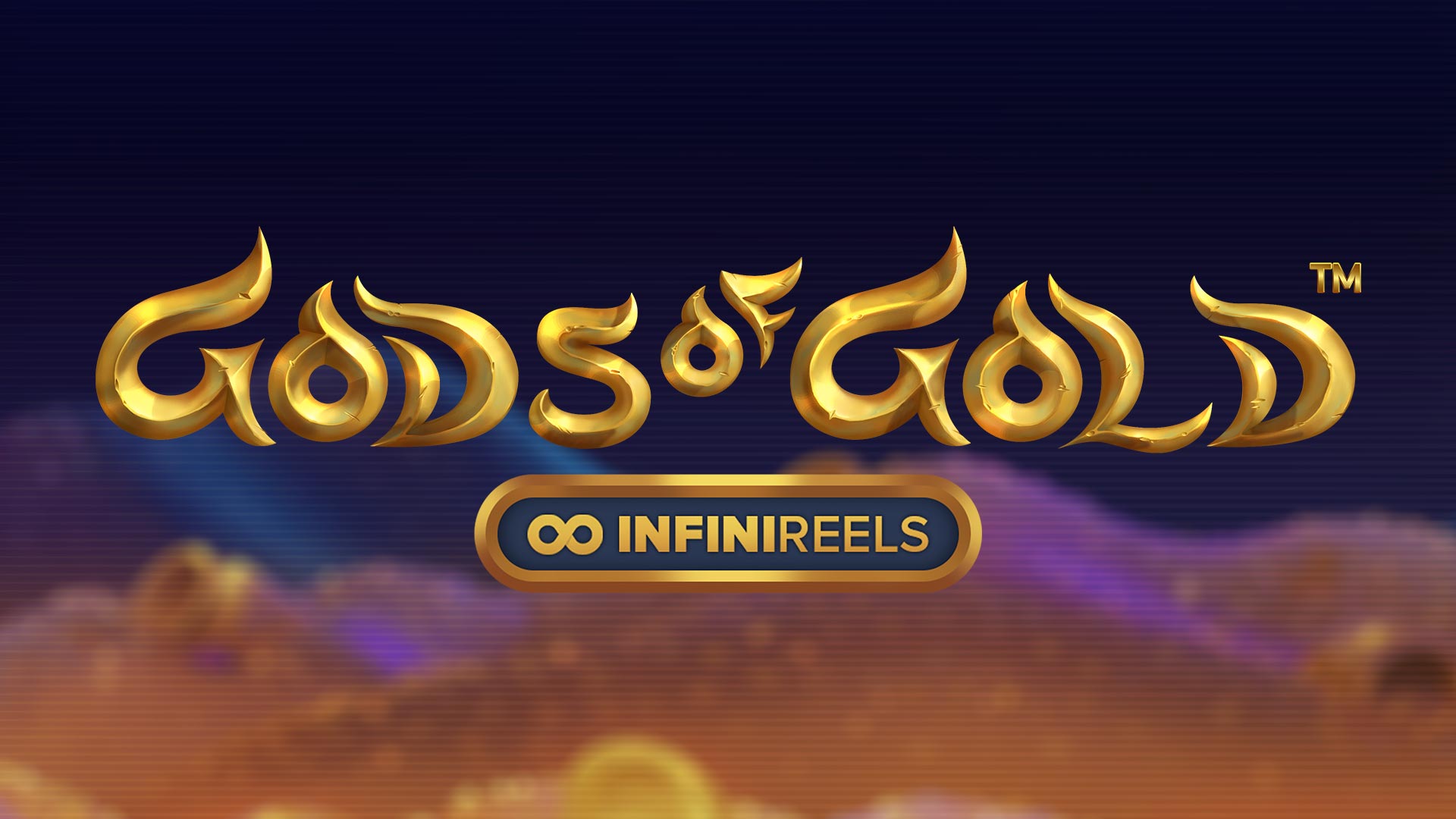 Play Gods of Gold Infinireels on
Description
NetEnt's God of Gold INFINIREELS slot, released on 14th May 2020 is a spooky slot set deep underground in the tomb of an ancient Mesopotamian King. Players are encouraged by the King's ghost to unearth his buried riches as they progress through the game.
God of Gold INFINIREELS in the first slot to showcase NetEnt's latest trademarked reel mechanic, INFINIREELS™. I say 'latest' rather than 'unique' as any ReelPlay fans out there might have noticed the slight (and by slight, I mean 'huge') similarity between NetEnt's INFINIREELS and ReelPlay's proprietary INFINITY REELS. In the same way that Reel Play's INFINITY REELS slots (Eldorado and Giza) add a new reel after each winning combo, so does God of Golds.
Play starts on a 3x3 reel set which extends if any 3 or more identical symbols appear across all 3 reels. A winning combo adds a brand-new reel to the right of the current reel set, a process which (in theory) could continue indefinitely. Hence the name INFINIREELS. Therefore, theoretically, there is an infinite number of ways to win as the total number of paylines increases exponentially with the addition of each new reel.
Of course, the INFINIREELS mechanic is a feature in itself but this game also comes with respins, random reel additions, and a guaranteed wins free spins feature. As you'd expect, it is the guaranteed win spins feature which provides the greatest returns.
Gods of Gold INFINIREELS comes with an RTP of 96.21% and is playable from €0.20 up to €200 per spin.
Community Big Wins
Design & Symbols
It should come as no surprise to hear that NetEnt's art department have done a great job once again. The tomb setting is suitably eerie and spooky, but also rich with treasures. Piles of gold coins, heirlooms, urns, helmets, and jewels are visible both in front of and behind the wall on which the reel set rests. The background sounds are wonderfully immersive; water droplets echo as they hit the ground from above and an ominous howling wind swirls in and out of the tomb. Accompanying play is a distinctly Arabic refrain, although perhaps a little more sinister than is typical.
Low value symbols are blue, green, purple and red jewels. High value symbols are a terrifying Owl, an angry golden Bull and a Babylonian Queen and King. The King is the highest paying symbol and as there are infinite paylines the payments are also infinite. The wild is a golden 'W' and they only appear from reel 4 onwards. The scatter is a golden sun with a pearl centre.
Special Features
INFINIREELS
Respins
Multi Slam
Win Spins
INFINIREELS
Identical symbols pay from 3 on consecutive reels from the leftmost reel. From 5 on consecutive reels onwards the symbol wins double for each new winning symbol. This is a somewhat different method of calculating wins to ReelPlay's Infinity Reels games which assign a value to each symbol and simply multiply that value by the number of symbols making up the win. As more and more reels are added it is somewhat difficult to keep track of things, so a symbol counter indicates how many symbols make up the win and the number of paylines. Also, beneath the gameboard is a minimap which shows your progress. The paylines start at 27 on the 3x3 grid and multiply by 3 with each new reel added.
Respins
After any winning run has finished the rightmost reel can randomly respin for a chance to continue your win streak.
Multi Slam
Multi Slam is another randomly activated feature which adds up to 3 new reels during a winning spin. Each Multi Spin is guaranteed to result in a win.
Win Spins
3 scatters anywhere on the reels activates 10 Win Spins, Gods of Gold's free spins bonus round. The bonus round works in the same way that the base game except for the fact that every spin is a guaranteed winner. The only other difference is that during Win Spins there is a maximum of one wild per reel. 3 scatters retriggers another 10 Win Spins.
Our Thoughts on Gods of Gold INFIREELS
Gods of Gold INFINIREELS is a decent slot from NetEnt. It looks great, plays smoothly, has some nice features, an immersive and engaging reel mechanic and has decent potential. It's a shame they didn't come up with the idea.
It's not unusual to see providers 'take inspiration', shall we say, from other developers work. However, it does seem somewhat ironic that NetEnt have chosen to so blatantly take their cue from ReelPlay's propriety work considering that only last year they threatened legal action against fellow Swedish developer Play'n GO for their proposed release "Starblast" for infringing on the copyright of their most popular slot, Starburst. Doubly ironic considering it was pointed out on many a forum that 2012's Starburst bears more than a few similarity's to Novomatic's 2008 slot, Power Stars.
Having said all that, one has to say that Starblast was all but a complete and utter copy of Starburst. At least NetEnt have made a few tweaks here and there to distinguish this slot from ReelPlay's. This game has a different pay structure, has some different features, and has a different (albeit very similar) theme. Still, there is no mistaking where the idea came from, and it wasn't NetEnt. I can't see ReelPlay putting up a legal fight, however, as I'm pretty sure the differences are enough for this to be considered a game in its own right. In fact, as one of the smaller studios out there, it is very possible that reviews such as these and on the forums could lead to an uptake of players for the ReelPlay slots off the back of NetEnt's 'patronage' of their work.
Other NetEnt games