Fruit Rainbow
by Pragmatic Play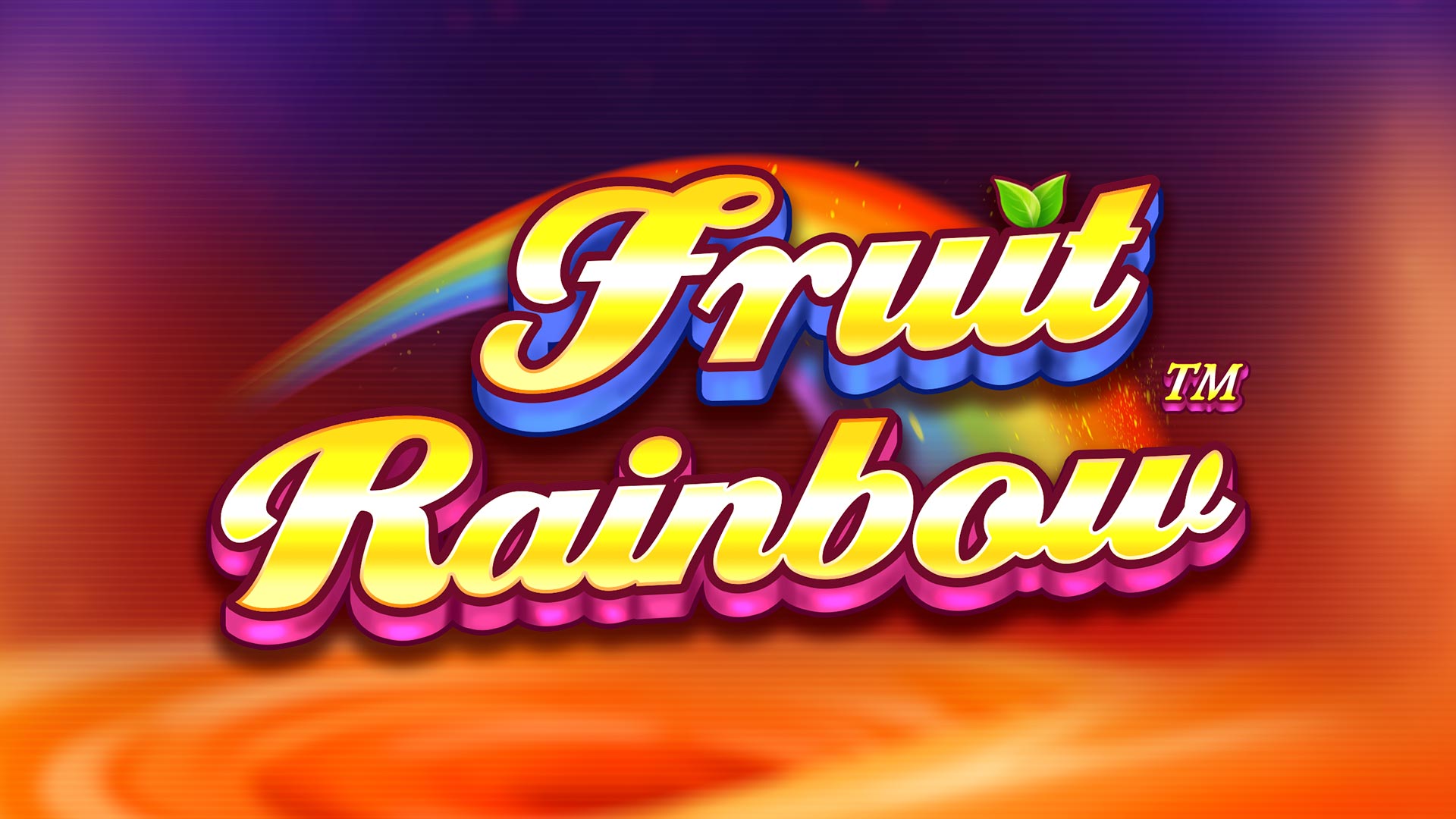 Play Fruit Rainbow on
Description
Pragmatic Play have been the architects of some of my favourite slots so far in 2020 including the superb Mysterious, and the joyous The Wild Machine. However, they've also released some of my least favourite slots of the year such as the generic bore Super 7's, and the yawnsome clone that is Money Mouse. Will Fruit Rainbow rest among the winners or losers in the Pragmatic portfolio? Let's take a look.
First up, the theme. Well, the title pretty much tells us the whole story. It has a lot of fruit on it, and a few rainbows. Is that a theme? All the provider information tells us is to "Find the treasure in the Fruit Rainbow". I suppose one could class it as a 'classic fruity', but with funky colours, a trippy background and am upbeat holiday soundtrack it certainly doesn't feel classic.
Fruit Rainbow is a 5x, medium variance slot with 40 fixed paylines. It has a published RTP of 96.53% and delivers a maximum win of 2,000x the bet size.
As for features, well, there really aren't any. For the sake of not leaving the Special Features section blank I will label the stacked symbols and wilds and scatter symbols as features of sorts, as they offer something a little different from the rest of the game. But in terms of bonus rounds, reel modifiers, random bonuses etc there is not a one. I guess in that regard it does kind of mirror a classic fruity.
You can play Fruit Rainbow at participating casinos from €0.40 to €200 a spin.
Community Big Wins
No big wins yet! Share your big win on our forum!
Design & Symbols
Fruit Rainbow is fairly simple and pretty enough to look at. Underneath the gameboard a swirling orange and white mixture of some sort swirls around almost looking like a recently stirred cup or coffee. From this odd, indecipherable colourful swirl, a bubbles float upwards against the purple background. There is no gameboard as such, just five floating reels of symbols with a thin red line dividing each reel. The game's logo rests above the middle of the reels, a flash of rainbow against the 3D title of the game. The soundtrack, in my opinion, is probably the highlight of the game. It's got the kind of upbeat hook you'd expect to find playing in an exotic beach resort, complete with Jamaican steel drums in the background.
Low value symbols are the distinctly non-fruity playing card suits, diamonds, clubs, hearts, and spades. High value symbols are limes, bananas, cherries, oranges, and strawberries. Strawberries are the highest paying regular symbol, with 5 on a payline awarding 50x the bet size. The wild is a square of rainbow colours, and the scatter is a diamond.
Special Features
Stacked Symbols
Scatter Pays
Stacked Symbols
All symbols (with the exception of the diamond scatter) come stacked on all reels, increasing the likelihood of multiple win lines on a single spin. Even the wild symbols are stacked on all reels, and a full board of wilds pays Fruit Rainbow's jackpot payout of 2,000x the bet size (as does a full board of strawberries or a full board of strawberries and wilds)
Scatter Pays
In this game the diamond scatter serves no purpose other than to provide some extra winning combos. As with any other scatter symbol, it doesn't have to follow a set payline and any 3, 4 or 5 scatters anywhere on the reels pay as follows:
3 diamond scatters pay 5x the bet size.
4 diamond scatters pay 125x the bet size.
5 diamond scatters pay 500x the total bet.
Our Thoughts on Fruit Rainbow
I think its safe to say, for me at least, Fruit Rainbow firmly belongs among the not so fantastic selection of Pragmatic Play games. It seems like the ultimate portfolio filler and certainly required very little thought on behalf of the provider. Perhaps they just felt they needed a straight up-and-down fruity with no frills, no fuss, no features, and, unfortunately, no fun. I can't deny that there still always seems to be a market of sorts for a no-nonsense slot, but its not for me. The payouts are good considering the stacked symbols, but the game is just so utterly tedious. By and large, I don't mind giving the house its 3.5% edge for a few hours entertainment, but I think watching paint dry would be preferable to playing a few hours of Fruit Rainbow. Therefore, my advice would have to be to avoid this slot like the plague.
Other Pragmatic Play games