Diamond Force
by Crazy Tooth Studio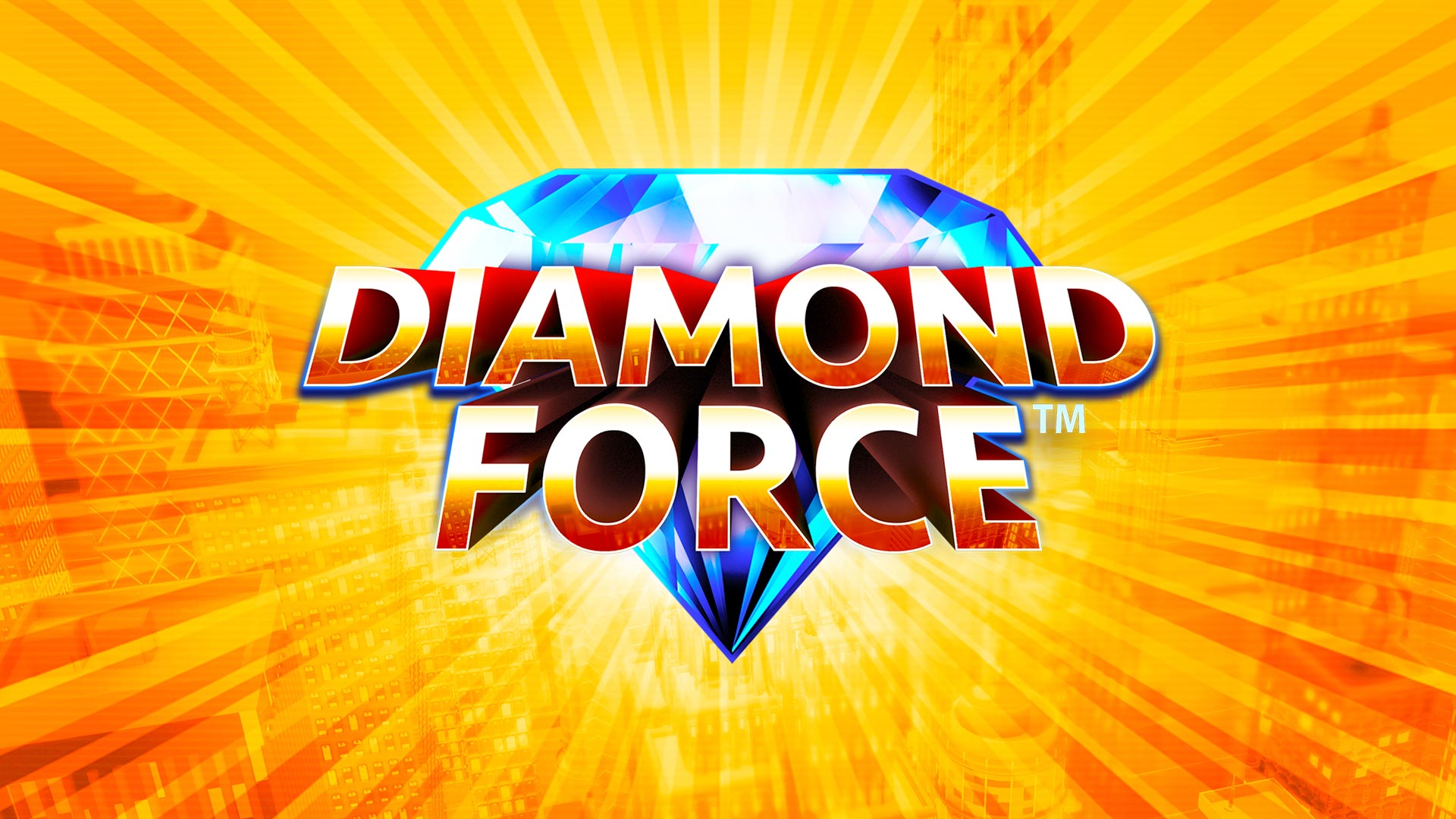 Play Diamond Force on
Check out casino bonuses on our casino index.
Description
Crazy Tooth Studio will only have come to many of your attention in the past few months, having released 8 games in the past year and seemingly not much before that. However, Crazy Tooth have been developing games for the casino industry (for the likes of IGT and Bally) for some time and are already in their 10th year of operation. Their increased profile over the last year has come courtesy of their partnership with Microgaming which began in February 2019.
Known for their somewhat quirky games, Diamond Force, which was released on 14th April 2020, is yet another CTS game which doesn't quite play by the rules. It has a comic-book Superhero theme promises that wins of over 13,000x the bet size are possible. But just how super and heroic is Diamond Force?
This slot plays on a 5x4 reel set and operates a 1,024 ways to win mechanic which also 'pays any adjacent'. This is Crazy Tooth Studio's first curve-ball of the game. Unlike your average 1,024 ways to win slot, this one pays for any 3 (or more) matching symbols on adjacent reels regardless of which reel the first symbol lands on.
The second curve-ball comes from even further out of left-field as all winning combinations of a particular symbol pay equally. Furthermore, all low value symbols pay equally, and all high value symbols pay double what the low values pay. So, whether you get 3, 4, or 5 matching symbols on adjacent reels, the payout is exactly the same. I'd go so far as to say that's more of a boomerang than a curve-ball, very strange indeed.
The generic 3x1 Superheroes trigger and star in the game's features which both derive from Crazy Tooth's proprietary Team Up Reels engine. Although both features are virtually identical, it is from the longer running Team Up Bonus Spins where the biggest wins are likely to hail.
You can play Diamond Force at Microgaming casinos from €0.10 to €10 a spin.
Community Big Wins
No big wins yet! Share your big win on our forum!
Design & Symbols
The action takes place at dusk, with the gameboard flying above a city of high-rise office buildings and skyscrapers. The obvious association would be of a comic book super-hero flying through the city sky in pursuit of a villain, or to rescue civilians from a dangerous situation. Superman flying above Metropolis immediately springs to mind. The reel set has no frame, instead, each dark blue translucent reel has its own thin border. The accompanying music has a recognisably heroic, upbeat, electronic, cinematic quality to it.
All the symbols stand out bright in bold HD colours. Love value symbols are the royal playing card values J-A. High value symbols are the four generic 3x1 sized superheroes, Purple Hero, Red Hero, Green Hero, and Blue Hero. The low symbols all pay 0.1x the bet size for 3, 4, or 5 adjacent symbols. The high symbols all pay 0.2x the bet size for the same winning combos. It would seem the payouts are about as inspiring as the superheroes names. The wilds are diamonds which only appear on reels 1 and 5, and all symbols appear stacked on the reels. The only other symbol is a 3x1 bonus symbol which shows all four heroes and only appears on reel 5.
Special Features
Team Up Feature
Team Up Bonus Spins
Team Up Feature
Landing three or more hero symbols fully on the reels triggers the Teem Up Feature. Each of the heroes reels has a corresponding win multiplier value or high credit award in the bonus rounds. Purple Hero has a 2x multiplier, Red a 3x multiplier and Blue a 5x multiplier. Green Hero can deliver high credit awards.
The regular board swaps for a smaller Team Up board, with one reel for every fully landed Hero. Each reel contains monetary awards plus whichever 'special power' (win multipliers or high credit awards) the hero who created the reel offers. The reels then spin one time and the monetary awards are added and multiplied by whichever multipliers may have landed. It could be that no multipliers land, but when they do, they correspond with the colour hero the reel was created by. When two or more multipliers land during the spin, their values are multiplied together along with the cash awards.
Team Up Bonus Spins
2 or more fully landed Hero symbols and the fully landed Bonus symbol on reel 5 activates Team Up Bonus Spins. This round is identical to the Team Up Bonus with the added advantage of a) starting with 3 spins rather than 1, and b) the Bonus reel contains +1, +2, and +3 extra spin symbols which may or may not land.
Our Thoughts on Diamond Force
Diamond Force is a confusing game. Not so much the gameplay itself, that doesn't take long at all to get comfortable with. However, what is confusing are things like the paytable, the oddly generic and unnamed superheroes, and the innovative but not particularly satisfying special features.
Of course, I understand you can't just name your characters "Superman" or "Batman" to drum up some interest. Branded slots cost big bucks and a minnow-like Crazy Tooth, even with Microgaming's backing, are hardly likely to go down that route. However, surely it might have been an idea to give the Heroes an identity beyond the colours of the costumes? All the best slot characters have a name, many even have a backstory to get folks interested.
The features contain a decent kernel of innovation, I just feel that both features, even the Bonus Spins round, which can apparently pay huge, seemed more like add-on features than the main event. And I for one can testify that although these huge wins are mathematically possible, they are also more than capable of delivering a stream of very small wins.
Overall, I can't especially say I'd recommend this slot for any other reason than the novelty factor. That's not to say Crazy Tooth Studios aren't going places. They clearly have the know-how to bring fresh ideas to the market, they just need to execute them better.
Other Crazy Tooth Studio games