ELK Studios is hosting the first week of our Christmas promotions. For this, we will be using their ELK Compete features, which in short is their way of bringing leaderboard fun to the players. The mechanics are quite unique, and we will be hosting a few different leaderboards throughout the week, starting already tomorrow, December 4th.
We want the opting in part of this tournament to be as easy as possible for you so we cooked up this quick guide. To opt in, all you have to do is check in tomorrow evening when we go live together with Letsgiveitaspin and the rest of the community in the latest game release "Valkyrie". Find the step by step guide to opting into the tournament below.
1. Find the promotion code from our streamers chat or on our forum!
To get the code, you have to open Letsgiveitaspins featured stream on December 4th and keep eye on the chat. As soon as you see the code, save it and open the game Valkyrie at LeoVegas (Important! – The code will only work at LeoVegas*). Codes will be given out in the forum as well, so stay tuned!
2. Open the information screen on the game: Valkyrie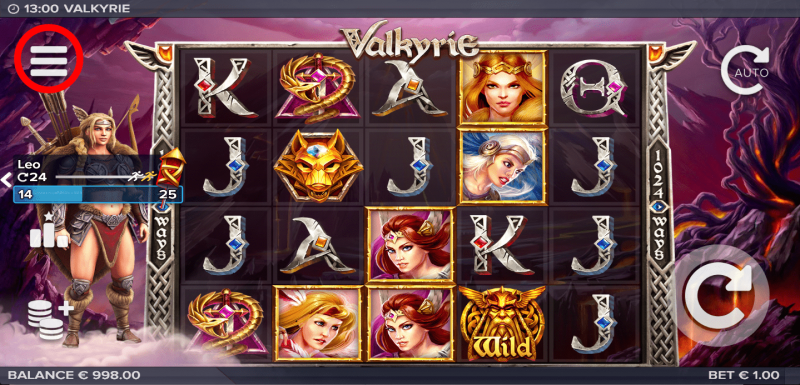 After receiving the code you have to open the game Valkyrie, and from top left, open the Information screen.
3. Open the promotion menu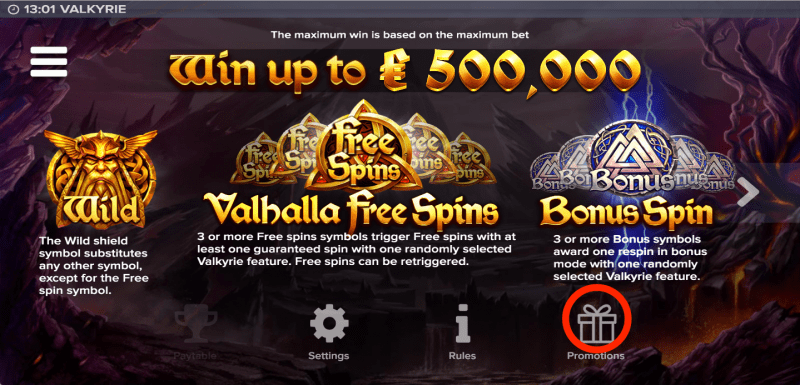 In the information screen, you can find gift package icon from bottom right, which opens the promotion menu.
4. Enter the promotion code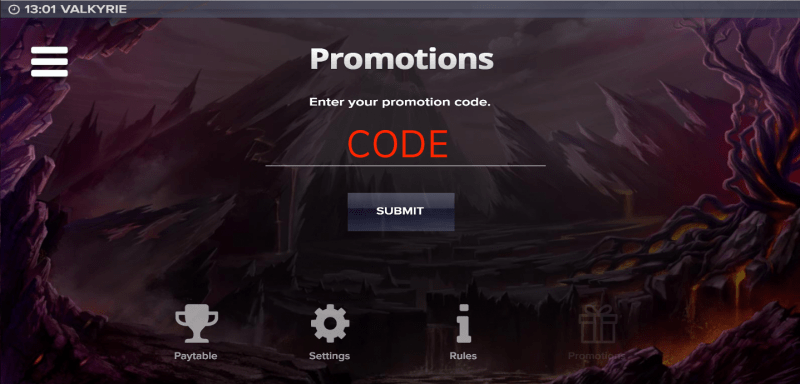 After you have opened the promotion menu, it will tell you to enter the promotion code. After the code is submitted, the page will reload, and you are in on the competition!
Tournament Rules December 4th: Valkyrie Multiplier
Promotion Code: Found in forum thread
If you choose to take part in this competition, you play 25 spins per round. During these 25 spins, you try to get as many points a possible.This tournament has unlimited retries, and you can bet any amount per spin as you want. For every 25 spins, the accumulated points reset, and you start to gain them again.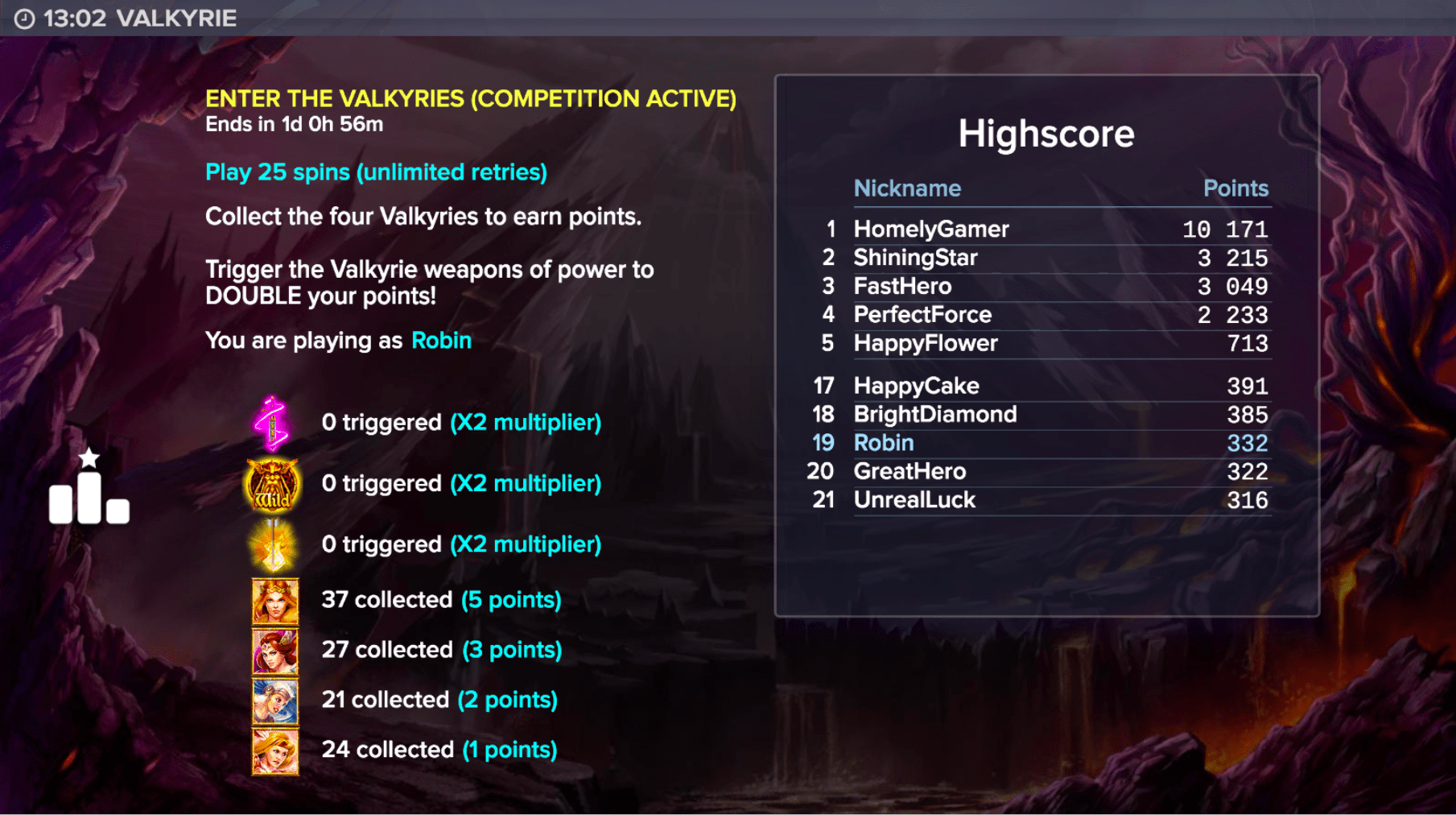 Your goal is to collect four Valkyrie symbols to gather points. After this you want to see random feature, to double your points. In Valkyrie, there are three random features and all them will double your points. As an example, you gather 60 points, and you get the random feature. This will double your points to 120. If you get a lot of random features, you should do great in the race!
*Please note:
Further promotion details (and full bonus terms) will be provided on the day, December 4th in our forums.