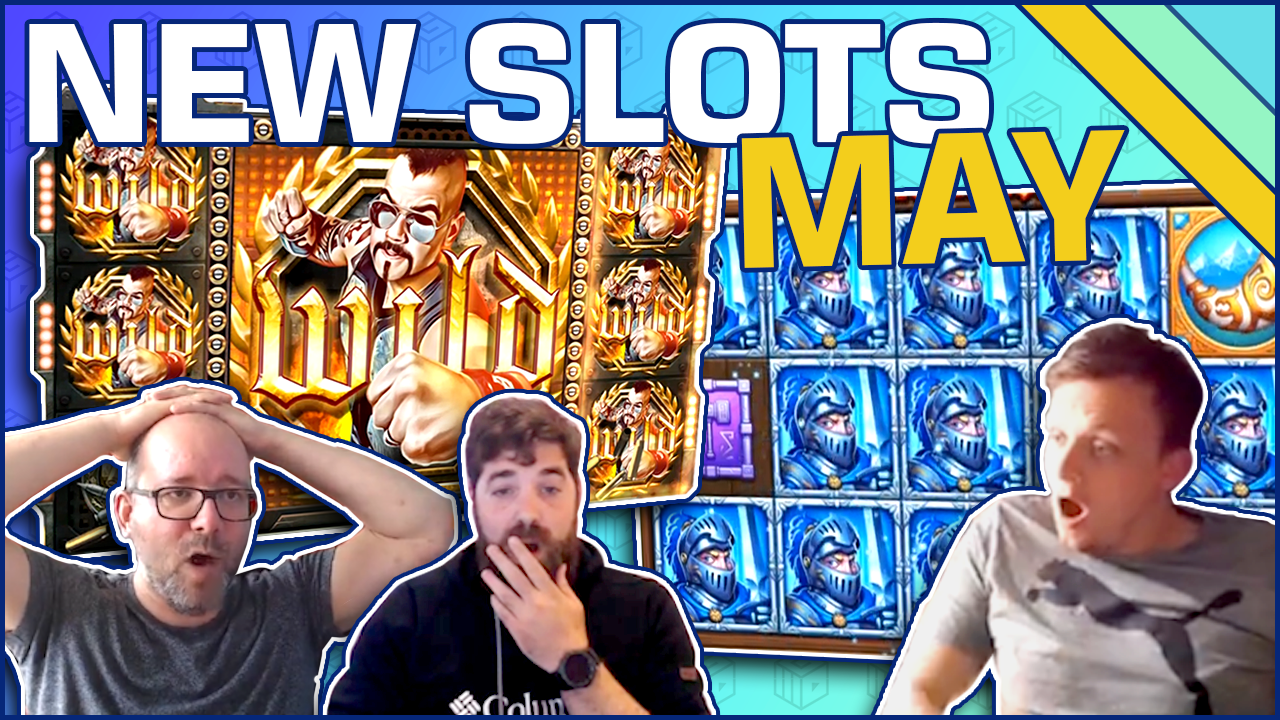 Best New Video Slots of May 2019 & Great Wins
This week we've dug into our recent archives to bring you footage of some of the best wins so far from slots released last month. As ever it's a stellar round-up with plenty of action from the latest in video slot entertainment. Click the images beneath each title to view the review of the slot mentioned. Enjoy!
Clip 1: Slotspinner – Opal Fruits (Big Time Gaming)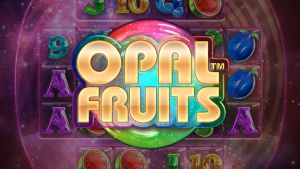 Playing at €3 a spin CG's Slotspinner has a great start to his free spin bonus round on Big Time Gaming's Opal Fruits after landing a 5x win multiplier symbol alongside the scatters.
Within just a few of his 10 free spins, Slotspinner has reached the 10x multiplier necessary to retrigger 5 additional spins.
It's a couple of spins later, however, when things really kick off for our hero as a couple of well-placed wilds enable him to land a full line of top-paying grapes.
Grapes pay 50x the bet size, and with an 11x multiplier this equates to a 550x win of €1,650. Several other wins of between €100 and €200 help Slotspinner to a free spin win of €2,249, representing a 750x win.
Clip 2: Jemchipsa – Dragon Horn (Thunderkick)
Our second clip doesn't last too long and that's because it comprises solely of a single win which rolled straight in from a base game spin. UK streamer Jemchipsa can't believe his luck when his 50p spin on Thunderkick's latest medieval themed slot, 'Dragon Horn' rolls in a near screen full of knights. Four knights land on both the first and second rows while the full row of five symbols lands as knights on the bottom row. His total win of £270 equates to a 540x bet size win.
Clip 3: Lara Croft Temple and Tombs (Microgaming)
Not such a huge one for our third clip but at least it shows a jackpot being won on Microgaming's latest high variance slot, Lara Croft Temple and Tombs. Slotsmad triggers the random jackpot and manages to land the Major jackpot which is worth 100x his €2 bet size.
Clip 4: Jenzer111 – Sabaton (Play 'n GO)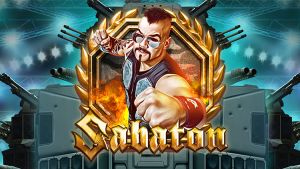 After that relatively small win, we're back to the big time for clip 4 as Jenzer111 earns a shedload of free spins and a ton of money playing Play 'n GO's new branded slot, Sabaton. Named after the popular Swedish metal band, Sabaton is a super high volatility slot which can pay big if it feels the time is right. Jenzer111's clip starts as he lands enough scatters to earn his 7 initial free spins. Right off the bat he is rewarded with a huge win as his randomly chosen stacked symbol lands on all but one of the 15 spots on the board. Playing at 1kr (€0.10) a spin this rewards 712kr. As the bonus round continues Jenzer11 lands the retrigger symbol on no less than 3 occasions, adding 7 extra spins each time. He also manages to land a near identical win to the first one on his 25th spin for another 707kr. In total Jenzer111 takes away 1,852.30kr for a 1,852x win.
Clip 5: SuperSmask – Sweet Bonanza (Pragmatic Play)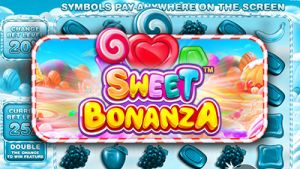 Popular streamer SuperSmask is next up with a tasty looking win on one of Pragmatic Play's May releases, Sweet Bonanza. SuperSmask takes the buy a bonus option which costs him 100x his initial stake of 6kr (€0.60) for 10 free spins. From his demeanour and his assertion that, "this might be the last one", it seems likely SS has already committed more than he would have liked buying straight into this bonus round with little success. It doesn't look much like this one is going to pay off either as his first few spins only land small wins with no multiplier bombs in sight. Luckily things change around halfway through his free spins and the multipliers start landing thick and fast. One series of wins has a 23x multiplier attached for a 365kr win, followed immediately by a series of wins with a 43x multiplier for a 1,780kr win. Having recouped his losses, SuperSmask is more than happy with his 2,353,80kr (392x) haul from his final buy a bonus.
Clip 6: JimboCasino – Chi (Elk Studios)
Young Brit streamer JimboCasino is the star of our 6th clip this week as he tackles the Stairway to Fortune feature from Elk Studio's mystical Asian themed slot, Chi. Jimbo isn't entirely sure what to expect from Stairway but seems pleased as he manages to navigate the cloud stairs up towards the main rotating win board. Once there it's clear our streamer has never reached this far before as he exclaims, "How does this work?" He soon gets the hang of it, however, as he lands a winning multiplier number on each step towards the top of the board. Already well over 200x on the multiplier scale, Jimbo hits a 300x and a 150x on his third and fourth rows. It looks for a second that his final spin could result in another 1,500x multiplier but unfortunately, it skips by to a 30x. Nevertheless, he seems more than happy with his total 705x win multiplier. Playing at £3 a spin this equates to a tasty £2,115 win.
Clip 7: Spintwix – Dog House (Pragmatic Play)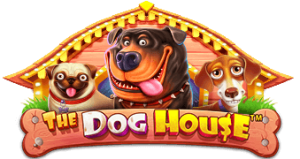 This is the second Pragmatic Play slot to make our May selection as we watch Spintwix make a mint in the bonus round of The Dog House playing at €6 a spin. This may be a sweet looking, cartoonish slot about lovable pampered pooches but it can deliver a hell of a bite as Spintwix finds out here. After triggering the bonus and earning 14 free spins the real action takes place. The free spins round in The Dog House is very similar to the high variance free spins round found in NetEnt's Dead or Alive – another slot famous for some huge bonus wins. Sticky wilds with multipliers of up to 3x land at random throughout the spins and Spintwix is lucky enough to start hitting them from the very first spin. By the conclusion of his bonus round Spintwix has both a 3x and a 2x multiplier on reels 2, 3, and 4. These wilds created some fabulous free spin wins, including a €1,807 haul after landing valuable dog symbols either ends of the reels with plenty of wild multipliers in between early on in the round. Other wins of between €200-€600 enabled Spintwix to leave the free spins round with a total of €4,208, representing a 701x win.
Clip 8: Fingaz_uk – Legacy of Ra (Blueprint Gaming)
Our final clip this week may not be the biggest win in terms of cash accrued, but in terms of win to stake ratio, it is the clear winner. Fingaz_uk is trying his luck at Blueprint Gaming's Legacy of Ra Megaways™ playing for 20p a spin and has made his way to the free spins round. As in the original Book of Ra slot, a regular symbol is chosen at random prior to the bonus round starts. If that symbol land on 3 or more reels then the entire reels will fill with that symbol and a win is awarded as though all the reels featuring that symbol are adjacent to one another. This is how Fingaz_uk makes his big win here in an otherwise unremarkable free spins round. On spin 9 out of the 10 free spins awarded he lands his special symbol (J) on every reel. This particular spin ended up showing 5625 Megaways™ and resulted in a win of £562.50 (1,812x). His final spin adds another 80x making the final tally from the 10 free spins £581.02 for a win of 2,905x his £0.20 stake.
Share with friends on
Email