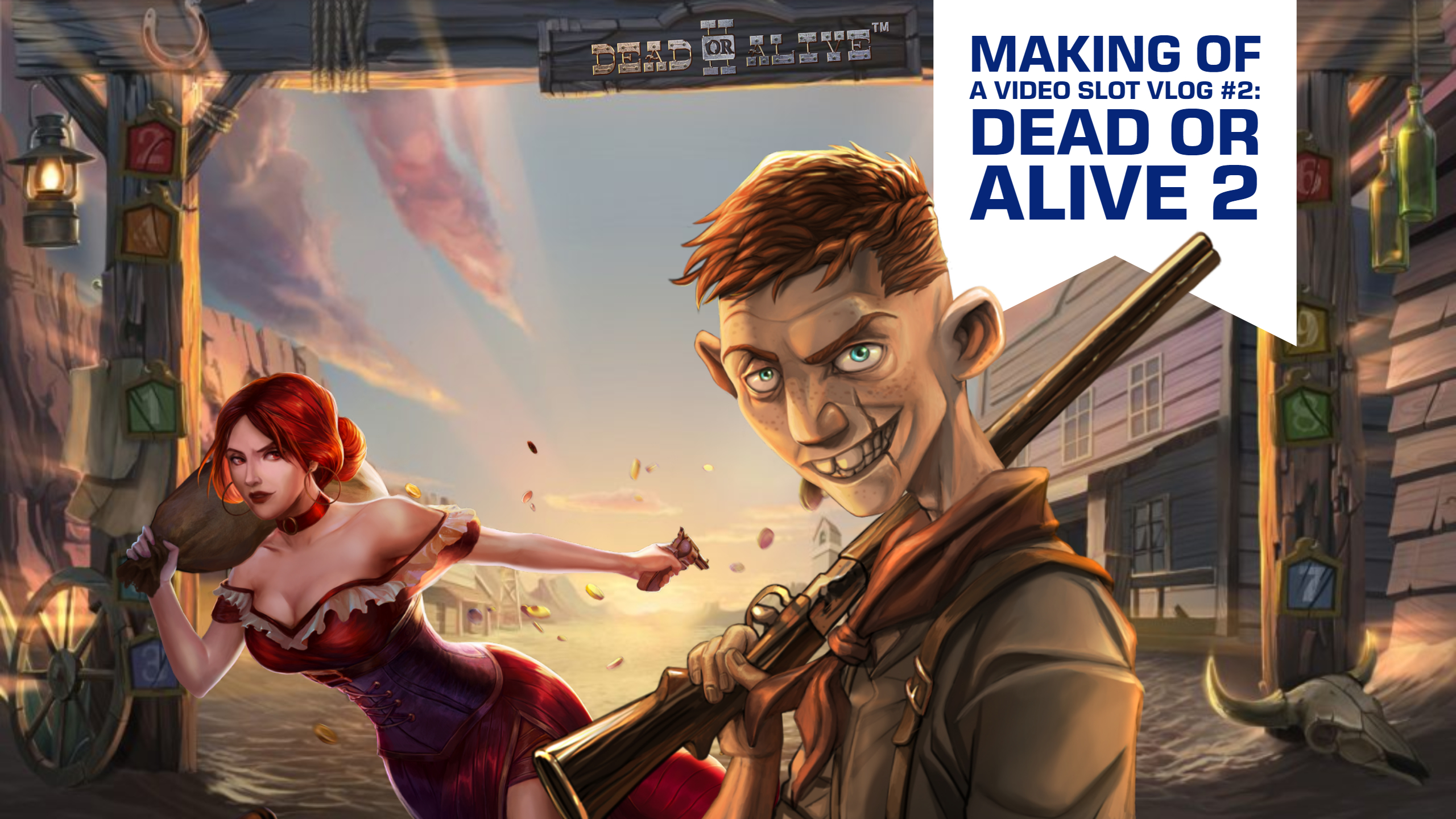 LetsGiveItASpin Presents: The Making of Netent's Dead or Alive 2 Part 2 – Design
Welcome to the second in our exclusive series of behind the scenes VLOGs in association with NetEnt examining the making of Dead or Alive 2.
This episode sees the CG boys Kim and Reggie (LGIAS and CasinoReggie) venture to Poland to pay a visit to NetEnt's state of the art Krakow facility. The purpose of the trip was to see how the characters and scenes we come and know to love are brought to life by NetEnt's design team.
After demolishing the hotel breakfast buffet (Kim swears grinding slots is an athletic pursuit and he needs his bacon!), Kim and Reggie meet their hosts at the NetEnt building. After attempting to convince his hosts that they really ought to produce a super volatile version of Lost Relics, Kim sits down with Kornelia, a NetEnt artist to learn a little bit more about the process of slot design.
Kim and Reggie learned that the design team certainly do their research. Before a single idea is committed to the drawing board the team watch old western movies, listen to music, and of course play the original game for inspiration. Kornelia shares the original character sketches, how they are created, and how it all fits together.
The guys even get to attempt some sketches of their own as they head upstairs to the designers workstations. I won't spoil the surprise, but let's just say you might be taken aback by the talent on display by Kim and Reggie. Or maybe you won't, who knows?
Check out the VLOG for yourselves and don't forget to come back next week for the third VLOG.
Have you Watched the Whole Series?
The Making of the Dead or Alive 2 VLOGs are split into 5 different parts showing you how an online slot is made, from start to finish.
Here's the complete list, in case you've missed out:
Part 2 – Design
Share with friends on
Email