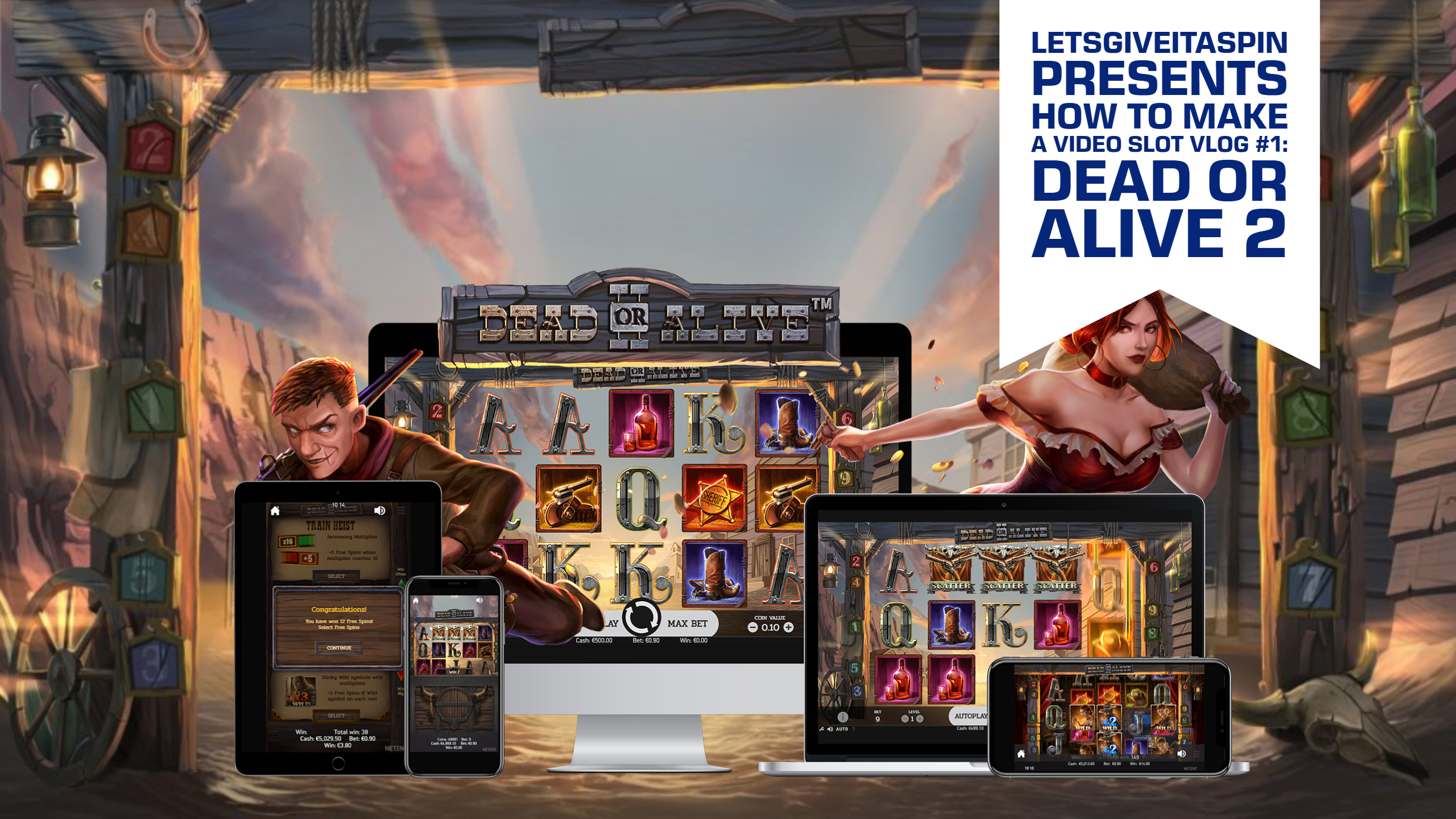 LetsGiveItASpin Presents: The Making of Netent's Dead or Alive 2 Part 1 – Math and Mechanics
Some exciting news CG fans; over the next few weeks, we will be releasing a series of VLOGs we've been keeping under wraps since last September chronicling the making of NetEnt's long-awaited Dead or Alive 2.
The VLOGs, which also combine to create a stand-alone documentary, see our very own LETSGIVEITASPIN (Kim) and CasinoReggie (Reggie) invited to NetEnt HQ to see for themselves how a top tier slot is put together. The guys were also invited along as slot aficionados to give their feedback from a player's perspective. It's been hard to keep this to ourselves for 6 whole months and it was a fantastic experience to get to work closely with NetEnt throughout the production process.
The five separate VLOGs each cover a different part of the slot-creating process. Check out the first part below.
VLOG 1 Math & Mechanics of the game
In the first VLOG Kim and Reggie arrive at Stockholm and head on over to the NetEnt offices to see how Dead or Alive 2 (read our slot review here)is shaping up a full six months before the release date. As Kim attests in his own inimitable way,
"It's six months ahead; I never do anything six months ahead – I do things six hours ahead!"
Their first port of call is to hook up with the game designer and one of the mathematicians. Together they take a look at a rudimentary version of the game, and get a sneak peek at the new features and the numbers underpinning them. They also get to offer their own invaluable insights into the game's creators.
In the first VLOG the guys also get to see NetEnt's team of 8 math geeks in action and find out a little bit more about what it takes to deliver award-winning slots. Inevitably it doesn't take Kim long to find a way to gamble as he tries his luck at the roulette wheel in the corner of NetEnt's live studio. Despite being no money on the line you can still see LETSGIVEITASPIN's desperate need to compete – it's written all over his face!
Upcoming Promo
As part of our collaboration with NetEnt, CG members can also look forward to an exclusive Dead or Alive promotion alongside an undisclosed operator. Details of the promotion will be released a little closer to the launch day.
Have you Watched the Whole Series?
The Making of the Dead or Alive 2 VLOGs are split into 5 different parts showing you how an online slot is made, from start to finish.
Here's the complete list, in case you've missed out:
Part 1 – Math and Mechanics
Share with friends on
Email