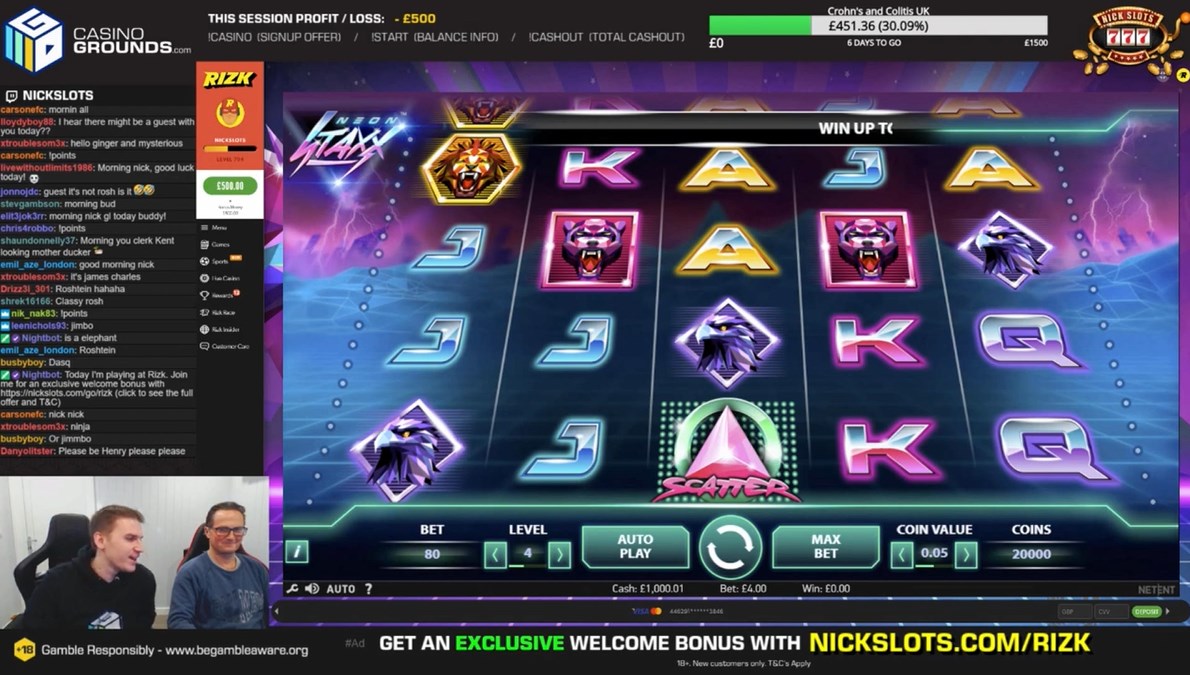 Nickslots Q&A with Big Time Gaming CEO Nik Robinson
NickSlots Plays Nik's Slots
As some of you may have witnessed live on stream, one of our top streamers, Nick "NickSlots" Preston recently had the opportunity to put in a session alongside the infamous Nik Robinson, CEO of Big Time Gaming.
Big Time Gaming is without question one of the (if not the) most innovative companies currently operating in the online slot space. Of course, the most famous innovation to come from the Australia-based company has been now ubiquitous Megaways™ game-engine which has now been licensed to many of the world's leading providers and spawned dozens of fantastic slots. However, games such as Danger High Voltage, The Final Countdown, and Opal Fruits have also received praised for their unique gameplay and reel mechanics.
During the live stream, NickSlots fans were able to put the BGT CEO on the spot during a highly entertaining Q&A in which our Nick pulled no punches against the charismatic Brit, delivering such questions as "Why was Holy Diver so sh*t?" with no shortage of relish!
Most of the session takes place with NickSlots playing BGT's Danger High Voltage, although there are a few spins played at both Wish Upon a Leprechaun Megaways (a Megaways slot by Blueprint Gaming) and The Final Countdown. Amusingly, an early doors 400x base game win for Nick prompts the inevitable flurry of "RIGGED" comments from the chat and also leads to an interesting discussion on the chances of a slot being rigged on stream.
Share with friends on
Email