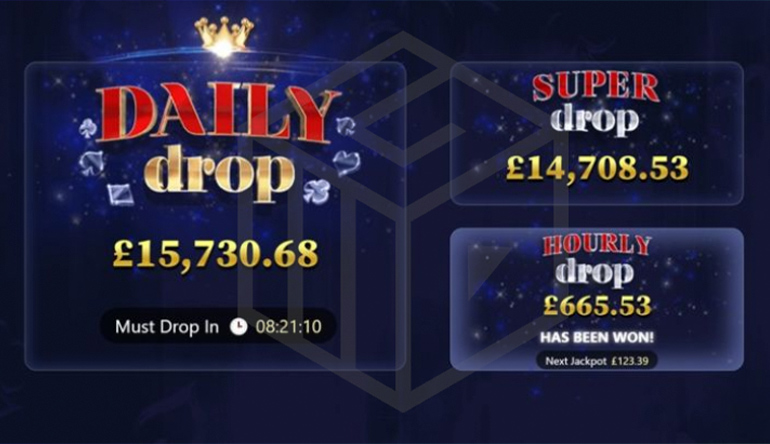 Red Tiger Must Drop Jackpots at Casino Calzone
Casino Calzone and Red Tiger are working together to bring us players never-ending Jackpot fun! With weekly, daily and hourly jackpots to be won, there is no excuse to miss out on the fun! With three different Jackpots running at all times of the day and week, means each and every one of us players has a chance to swoop in and snatch up the big jackpot prize.
As the Jackpot is constantly decreasing and increasing due to players spinning away, the balance is never settled. At the time of this article being written, there is currently a staggering €44k and more to be declared.
This week we have already seen two very lucky players take home the Jackpot! The first player was from the UK and playing £4 bets. on the 16th December, the UK players dream came true when they landed themself a £23,515.36 Jackpot win playing Devil's Number. Just days later on the 19th December, the second lucky Red Tiger Jackpot winner was a Swedish player, playing for their first time at Casino Calzone! Playing 20 SEK bets on Dynamite Riches, to their surprise they landed themself a 214,571 SEK Jackpot win!
To find out more informative information regarding Red Tigers Must Drop Jackpots at Casino Calzone click on the following link.
Games you will find
If you are interested in playing Red Tigers Must Drop Jackpot at Casino Calzone, then it is important to read the T&C beforehand to prevent any disappointment. For one, there are required games you can play which contribute towards the Must Drop Jackpot winnings. Although there is not a huge selection of games to pick from, there are definitely some great choices of games.
Some of the games you can play consists of; Rainbow Jackpots, Reel King Mega, Dynamite Riches, Mega Pyramid and more.
Visit Casino Calzone
If you fancy a spin and participating in the Red Tigers Must Drop Jackpots then what are you waiting for? Click on the button below and get started.
Share with friends on
Email