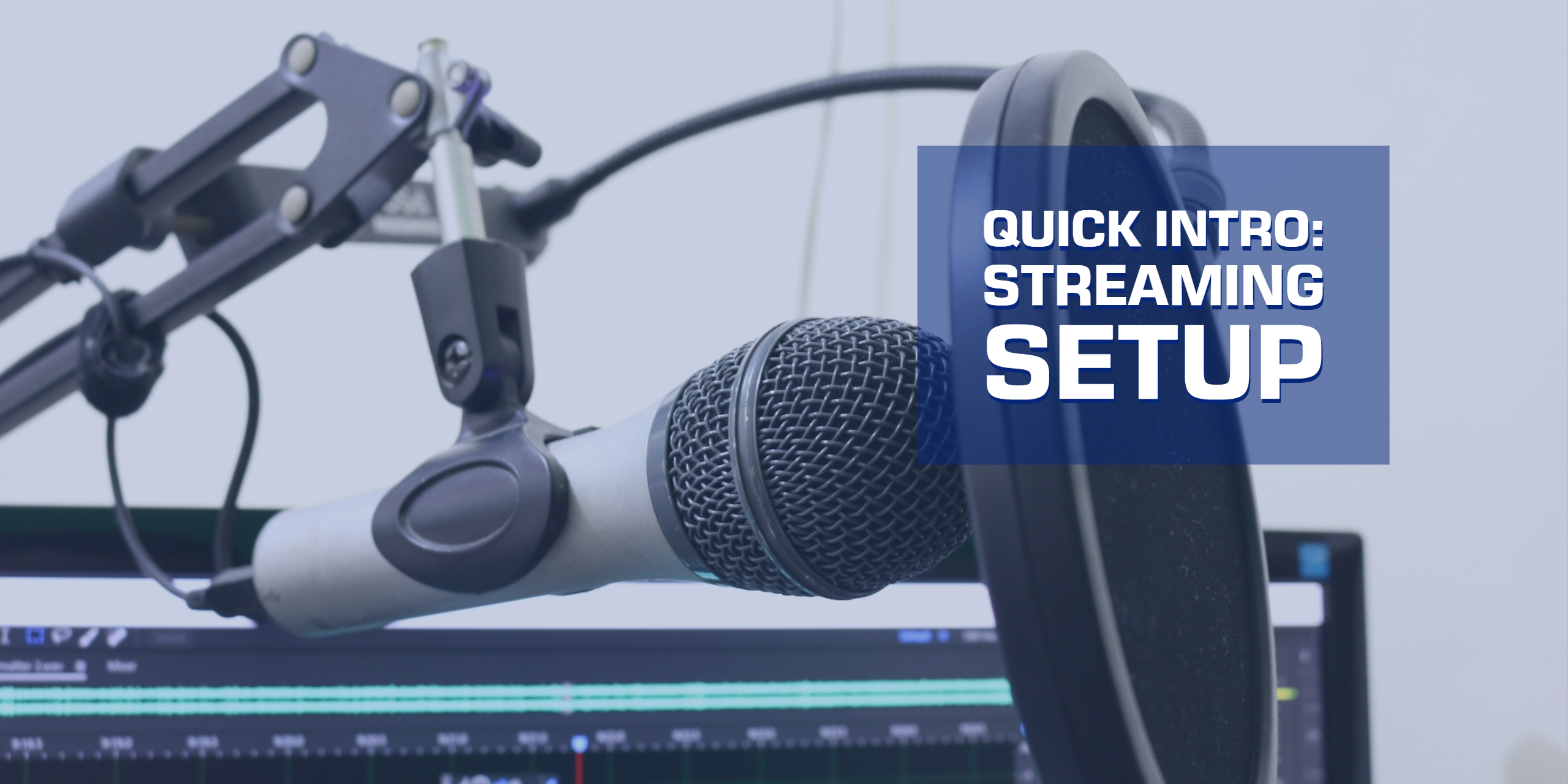 What do I Need to Start Streaming Casino games?
To get started on your first stream, there's a few things you need to consider.
Do I have a PC Setup capable of broadcasting?
Do I have a well set up Twitch Account?
Can I interact with my audience well?
What software am I going to use? And why?
A reputable Casino to play from
Below you will find a few pointers, and what to look for when you kick off your streaming adventure.
Basic Setup/Hardware:
Once you know what type of content/ what game you want to stream, the next step is investing in good hardware. As we all know, different games require different specifications, especially the newer games that run on very High-End Graphics. As far as specs go, Twitch, recommends an Intel Core i5-4670 processor ( or it's AMD equivalent), 8GB of Ram and Windows 7 (remember Microsoft stops supporting windows 7 in january 2020) or newer. Due to the rising popularity of Apple products, newer and older game developers have been optimising their games to be available to MacBook users as well. We suggest looking at your Game's Spec Suggestions when buying your Hardware/ Setting up your PC or Laptop. Though you can stream on a Laptop with the right specs, we strongly recommend using a Desktop PC to stream. Laptops tend to overheat and aren't able to bear the load of playing most games and streaming them, simultaneously. Most streamers these days use 2 computers and at least 2 monitors : One for gameplay and the other for streaming. You are also required to have a very good and stable internet connection. We recommend an upload speed of at least 5MB per second, for seamless broadcasting.
A Twitch Account:
These days there are many websites that offer Streaming. But the Daddy Of Streaming will remain twitch.tv. You can visit their website and open an account for free. Your content/ landing page is very important to attract viewers. Hence, we recommend getting good graphics and banners for your links that liven up your page along with a well thought out and well written paragraph describing who you are as a person.
Pro tip: Many new streamers make a mistake of not knowing how to "Save" their past streams. Do not make this mistake. To temporarily archive your past broadcasts for later viewing, head on to Settings > Channel & Videos > Archive Broadcasts.
Microphone
If you're looking to invest the least amount of money as possible in the beginning, we recommend getting a good $50-$100 Gaming Headset with a Microphone. However, if you feel like splurging, buy a good headset but buy a dedicated external Microphone so that your voice is transmitted crisp and clear to your audience. Our pick of Microphones is the Blue Yeti, which will set you back about $129. It has every feature a Streamer would need to transmit audio, and is a top of the line quality product. If you'd still like a dedicated Mic but want to hold back on spending, there are plenty of products available for less than $50. We recommend the $36 Samson Go Mic, and for something more portable/mobile, the $99 Razer Seiren X. Now, you feel like it's time to webcam yourself to your audience. We found the best value for your buck with the Logitech HD Pro C920, which would set you back a mere $49. It has sharp 1080p capture quality and a wide field of view. There is also the Logitech C922 which offers the same quality but automatic background removal, which does the job of a green screen for $50 more than the C920. For someone who'd like to webcam on the "brighter side", The Razer Kiyo for $99 comes with a built-in ring light for better illumination. Check out our dedicated guide on microphones here!
Streaming Software:
A crucial step for a beginner, knowing which software to use for your streaming and how to use it. The most popular programs out there are Open Broadcasting Software (OBS), which is free of cost. Another option is XSplit, which is a state of the art software and highly intuitive but requires a paid subscription to make use of its best features. This decision we leave up to you. We recommend downloading both, fiddling around with the features and figure out what works best for you. Check our guide on how to set-up your stream usin OBS here.
A Reputable Casino to play at.
When you kick of your casino streaming adventure, one of the key factors to keep integrity. The best way to accomplish this is to make sure the casino you play from, has a good reputation, and treat their loyal customers well. – We would recommend any casino on our recommended casino list
Cont: Sahil Rais
Share with friends on
Email