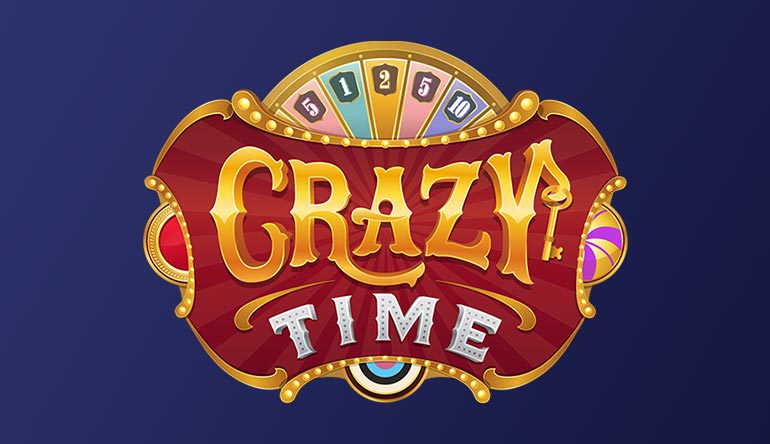 How to Play Crazy Time
Learning how to play Crazy Time, a live casino game show from Evolution Gaming, is simply a matter of deciding where you think the giant wheel of fortune will stop, and betting on it.
If you've played or seen big win clips featuring wins on Monopoly Live, or Dream Catcher (also made by Evolution Gaming) you might already know what to expect from Crazy Time. All three of them have sections you can bet on, and bonus games.
What sets this game apart from the other two game shows though, are the bonus rounds and their downright crazy win potential (up to 160.000x your bet).
*Note: this guide aims to teach you how to play. If you're already familiar with the game, click or tap your way to our Crazy Time game profile, complete with a live stream, odds, payouts and more. *
Here's how to play the game
How to Bet (Betting round)
The betting round is where you decide on what sections you want to bet on, before the wheel is spun.
The wheel has 54 different slots that are represented by 8 different sections
These sections are split between 4 regular numbers, and the game's 4 bonus rounds
Placing a bet on the numbers 1, 2, 5 or 10x can result in a initial bet + 1:1, 2:1, 5:1 or 10:1 payout
Placing a bet on the bonus games can result in being entered into 1 of 4 bonus rounds
The game will stop accepting bets after 13 seconds, and move on to the game round.
How the Game is played (Game Round)
The game round starts as soon as the host or hostess takes his/her hand of the wheel. Before the wheel stops, a slot on top of the wheel with two reels will generate a random multiplier and for a random section.
If you hit a numbered section:
Landing on 1 gives you your initial stake back, +1 (1:1 payout)
Landing on 2 gives you your initial stake back, +2 (2:1 payout)
Landing on 5 gives you your initial stake back, +5 (5:1 payout)
Landing on 10 gives you your initial stake back, +10 (10:1 payout)
If you hit a bonusgame; Pachinko; Coin Flip; Cash Hunt; or Crazy Time, see below.
Flapper stops on Pachinko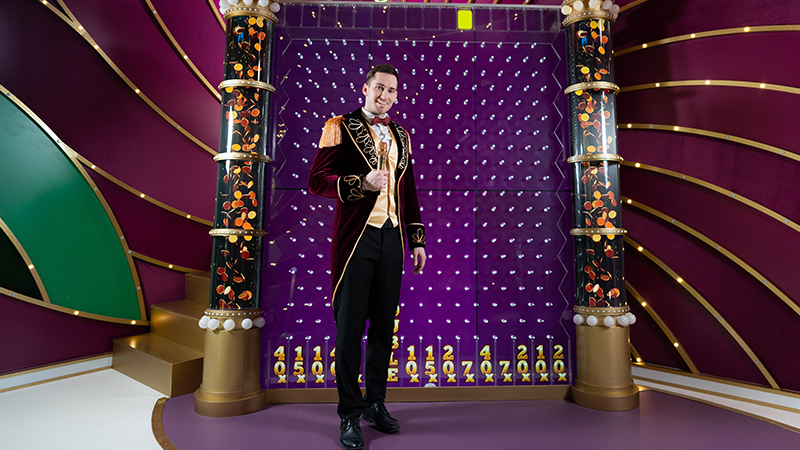 The first bonus round Crazy Time has to offer is Pachinko. At the bottom of the bonus, there will be a row of prizes lined up. The idea of the round is that an electronic ball will be dropped at the top of the reels, slowly making its ways down to the prizes (similar to pinball and connect 4).
Depending on which slot the ball lands in, will determine which prize you win. In this bonus round, you can collect unlimited doubles, which will increase your winnings splendidly.
Flapper stops on Cash Hunt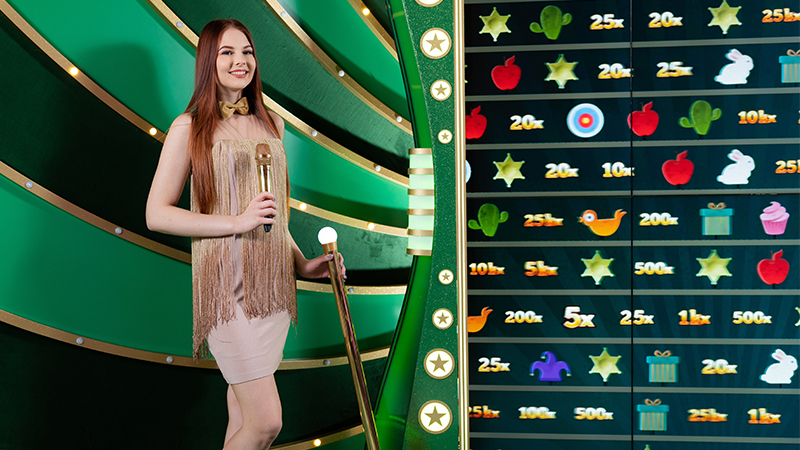 Cash Hunt is the second bonus round you can enjoy. When you first enter the bonus round you will discover a grid of 108 different multiplier prizes which you can win. The dealer will then pull the big golden lever which scrambles all the prizes on the grid and hides them under colourful icons which consist of Star, jokers hat, Parcel, rabbit, cactus, a cupcake, and a chicken.
You will then see a sniper scope appear on the grid, which you can move around with your mouse to shoot one of the icons to reveal your prize. Cash Hunt has the ability to pay out up to 25,000x your bet.
Flapper stops on Coin Flip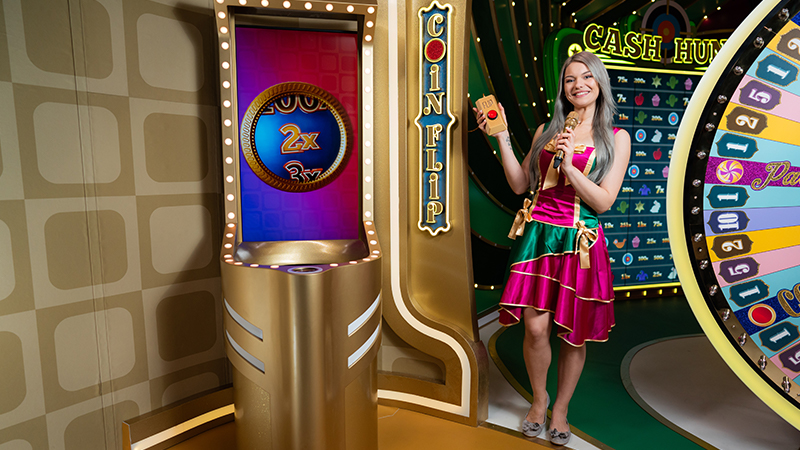 Coin flipping is the third bonus which as you can imagine, involves flipping coins. There will be a screen which displays a coin which has one blue face and one red face. Once the coin stops flipping it will display two different multipliers.
Beneath the screen, there will be a bowl which holds another coin. This coin will then flip at the screen hitting either the blue or red coin. Depending on which coloured face of the coin it hits will determine your prize.
Coin Flip has the ability to pay out up to 5,000x!
Flapper stops on Crazy Time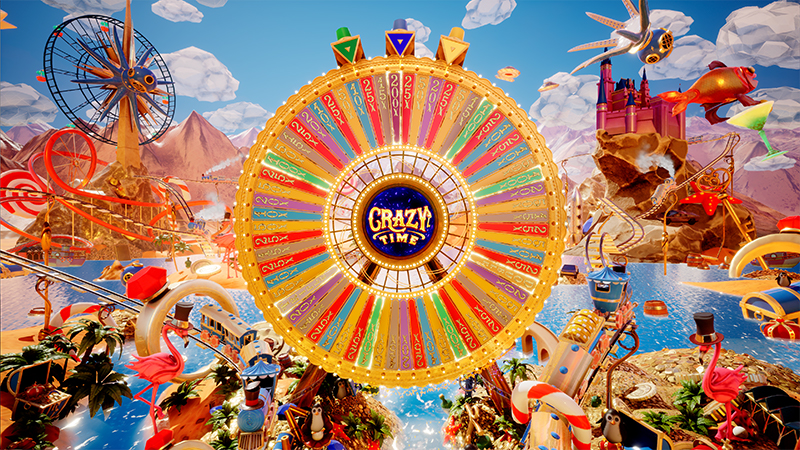 Crazy Time is the last and final bonus round you can explore. With a fun and wacky background, you can expect to find a big wheel surrounded by floating octopus, ballows, trains and much more!
The wheel has three different coloured flappers - yellow, green or blue. At the beginning of the round, you need to select which flapper you want to use. The wheel which displays multiple different multipliers will then be spun. Once the wheel comes to a stop, your prize will be determined by the coloured flapper you chose at the beginning.
The Crazy time bonus round has the ability to pay up to 160,000x and comes with an RTP of 95.5%.
Share with friends on
Email