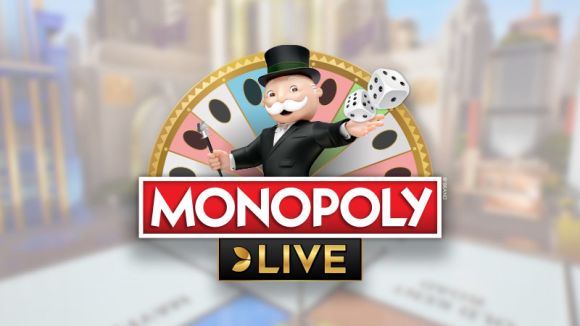 Monopoly Live
Launched in 2019, Monopoly Live is a casino game created by Evolution Gaming.
Monopoly Live takes the main aspects of the board game, along with some added extras including an oversized Money Wheel. Although some of the features you are used to seeing in the boardgame may have a slightly different function in Live Casino Game.
How To Win Big in Monopoly Live - The Gameplay
During the gameplay, there is a live dealer who spins the wheel, while a virtual Mr Monopoly stands to the side, ready to hop into action.
The Money Wheel is where the action begins. Players bet on the segments they believe the wheel will stop on. If the wheel lands on a "Chance" card and a multiplier bonus is awarded. If the Money Wheel lands on '2 Rolls' or '4 Rolls' then the bonus round will be activated.
A virtual Mr Monopoly comes into play during the bonus round. His steps are determined by the number displayed on the 2 dice once rolled. To participate in the bonus round you need to have placed bets on either '2 Rolls' or '4 Rolls'. Those who did not will still enter the bonus round but will remain spectators and will be excluded from any prizes won during the feature.
Community Big Wins
No big wins yet! Share your big win on our forum!