Crazy Coin Flip Live is the latest RNG Slot / Live Casino hybrid from Evolution.
We've tried it out! And here is a little taste of what a big win can look like.
The Two Slots rounds
Slot round 1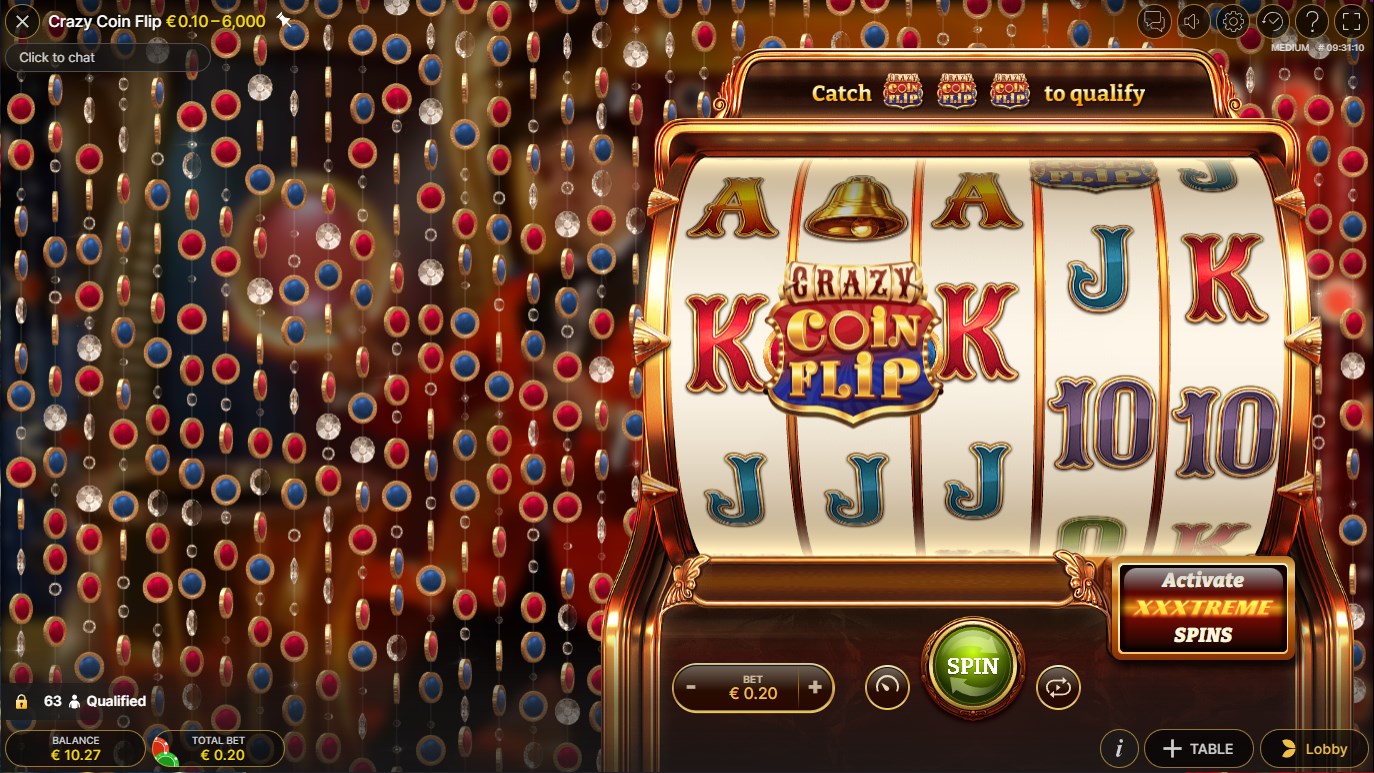 In the initial round you're presented with a normal ten-lined video slot, with traditional symbols like 10-A plus the Coinflip symbols of course. You'll notice some coin flip symbols have a multiplier attached to them, which you will bring on to the next game rounds.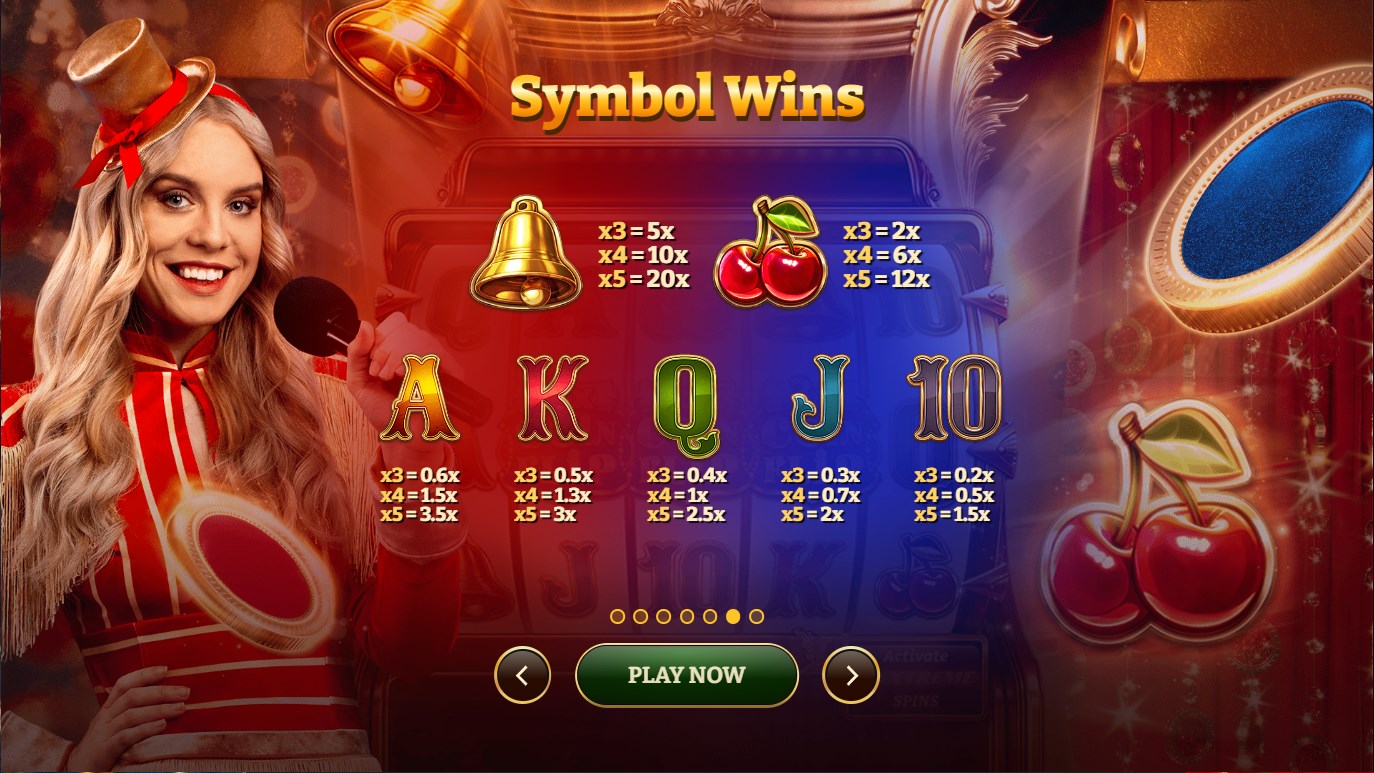 The goal of the first round is to land three coinflip symbols to activate the bonus round.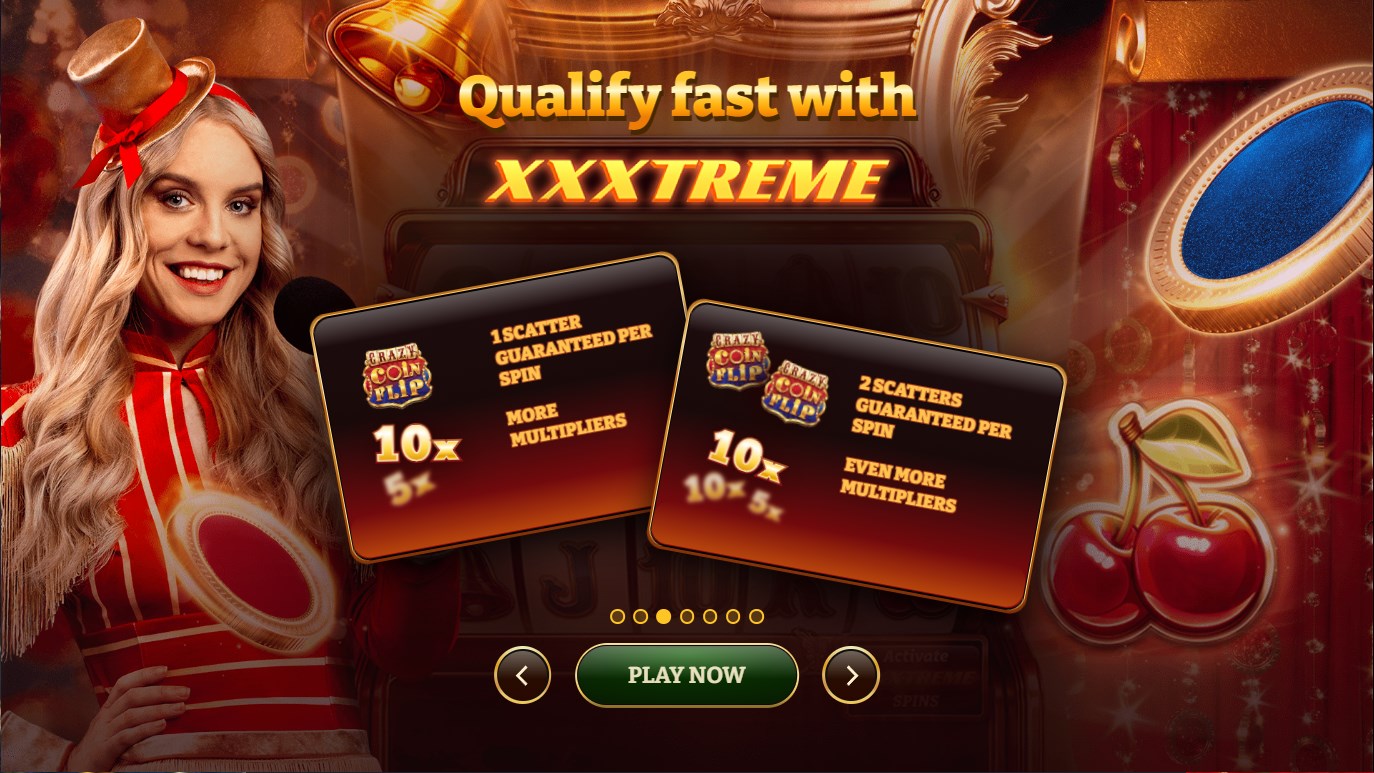 If you want to qualify faster, you can use the xxxtreme rounds. This enables more Coin Flip symbols and more multipliers.
Slot Round 2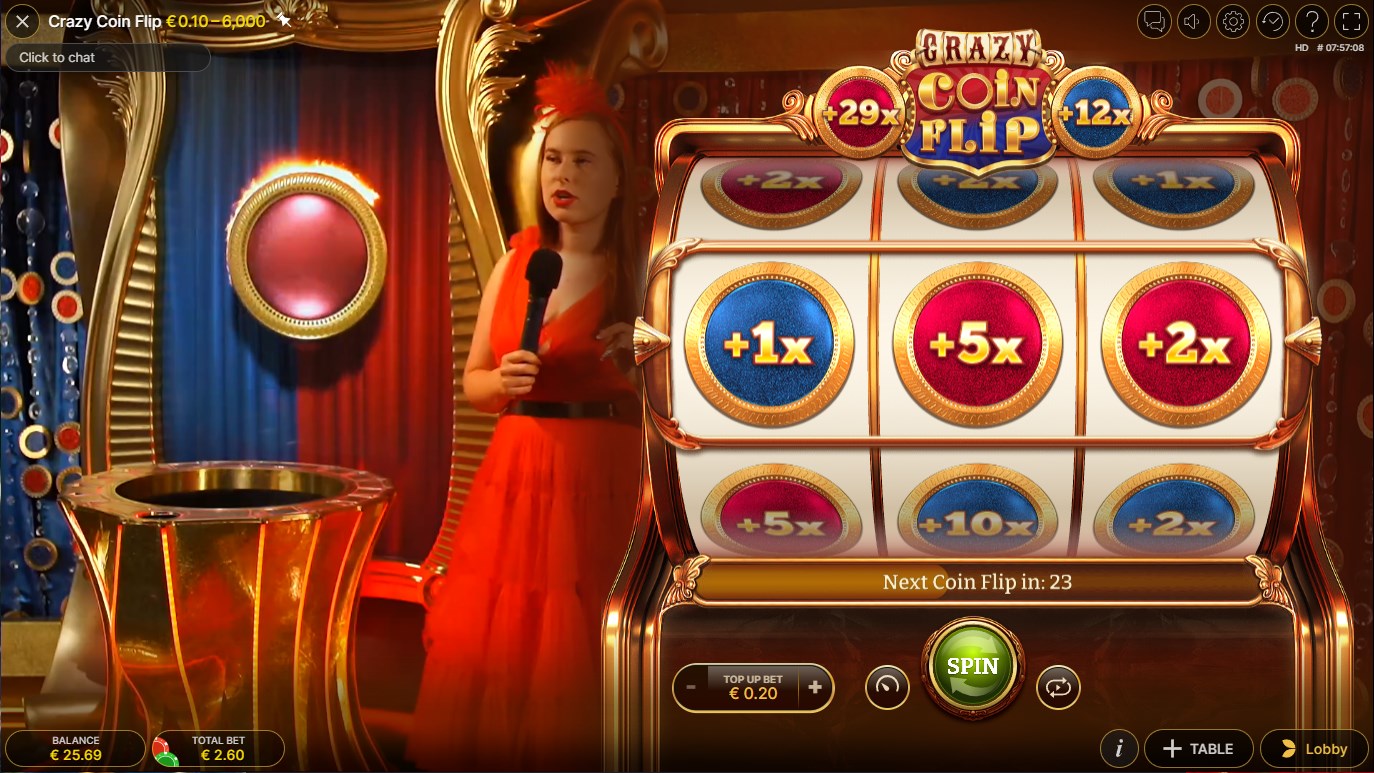 This is where the game gets a bit more interesting and the "Crazy" starts showing for reel..
When hitting three coin flip symbols in the main game, you are presented with a new slot, where you can start gathering multipliers for the coin flip while you wait for the next round. - Be gentle though, if you spam the spin button too much you'll get a pop-up asking you to reach out to customer support if experiencing problems. The mechanics work like a charm, and I'm genuinely trying to gather as many extra multis during this round before that all too short counter counts down to zero. (Maybe - just maybe, Evo should allow you to skip a round to gather more multipliers before going to the next and final round? Call it a bonus buy feature for example?)
The Crazy Coin Flip Round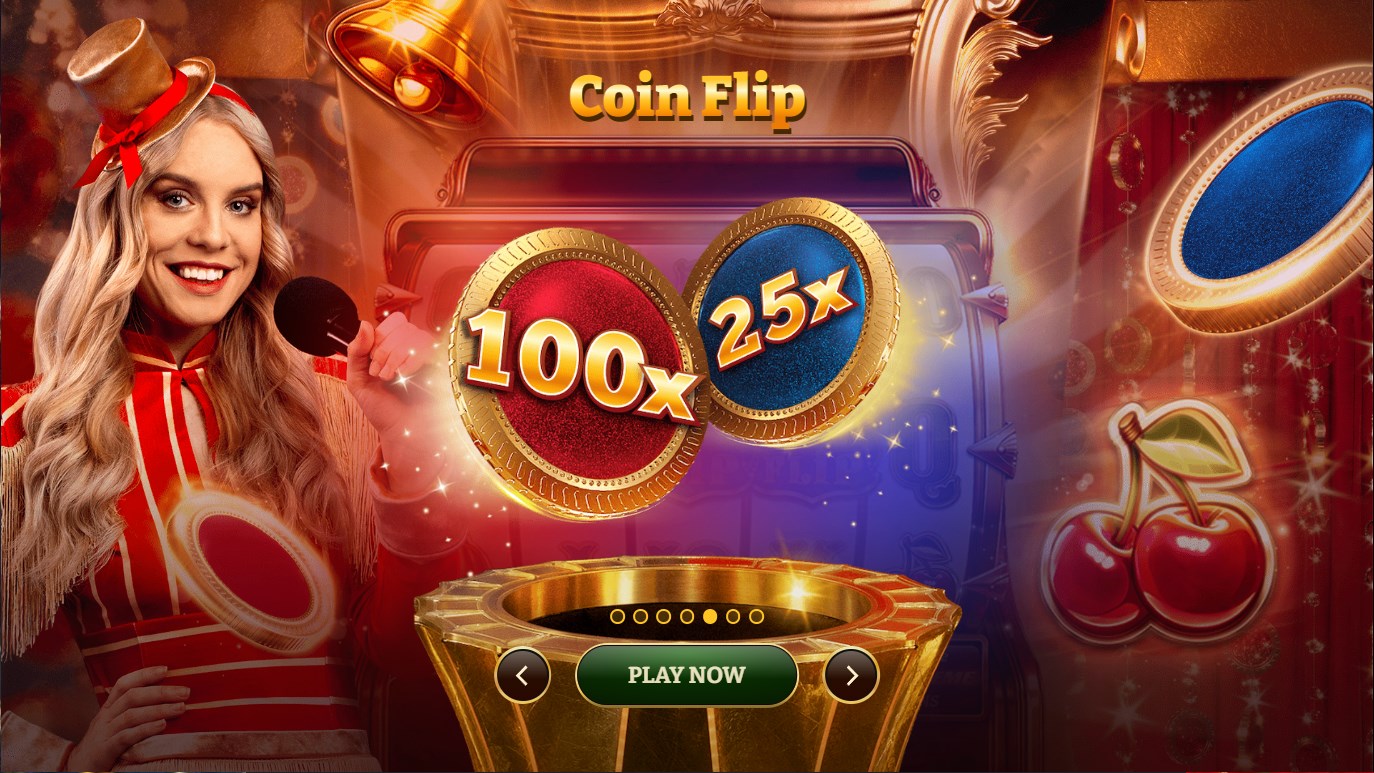 When the second slot round is over, a live dealer presents the all-familiar coin flip round shamelessly taken from Crazy Time. The first thing that happens is that red and blue get a multiplier attached to them. which is then added to the accumulated multipliers you have gathered from the first and second slot round.
The coin gets flipped, and you bring home whatever accumulated multiplier is displayed on the up-facing colour.
Our Thoughts on Crazy Coin Flip
To be frank, it's amazing to see how Evolution is just taking over the live casino, game shows, and videoslots market, day by day. We've seen some misses with these hybrid games (read Gonzo's Quest Live) but with Crazy Coin Flip we can see a super balanced game, with a lot of excitement (at least from round 2 and onwards). Could anything be done better? Well, I wouldn't mind being able to gather more multis before the flip, however, I can see how the maths will be horrible to make that happen. The initial round is a bit so-so. Not much happening beyond the coin flip symbols with multipliers. With brands like Netent, Red Tiger and Big Time Gaming under their wing, I know Evolution have a score of bright-minded slot developers just waiting to get their mechanics represented in a game like this.