The Beast Mode slot is the second game collaboration between Relax Gaming and CasinoGrounds, sporting a 6-reel & 4-row setup with 4096 ways to win and a 96.32% (97% on bonus buy) RTP. It's a highly volatile game with a max win capped at 25000x your stake. Playable on all devices from €0.10 to €40 per spin, Beast Mode stands to bring back the volatility and bonus variety we know and love from the first collaboration; Iron Bank with all-new bonuses and mechanics!
Beast Mode plunges the player into the 80s in Venice Beach, USA, where body-building is the norm. Get in shape at 'Lion Gym' owned by the Beast Mode Lion, the main character and top paying symbol, to protect yourselves from the beasts loose on the street. You'll need to keep pumping iron to face the Rhino, Crocodile, and Shark who guard Beast Mode's three Bonus Features.
| | | |
| --- | --- | --- |
| RTP | Max Win | Volatility |
| 96.3%(97% bonus buy) | 25,000 | 5/5 |
Featuring a 'ways' pay system instead of traditional pay lines; wins are created by matching symbols, regardless of vertical position, from left to right, starting on the leftmost reel; This results in Beast Mode having 4096 ways to win in the base game. Whenever a win occurs, all winning symbols are sliced allowing for new symbols to cascade into the screen as all existing symbols fall to the bottom of the reels. This slice extends to bonus scatter symbols which are collected whenever any win occurs on screen. Cascading allows for many big wins to occur within the same spin!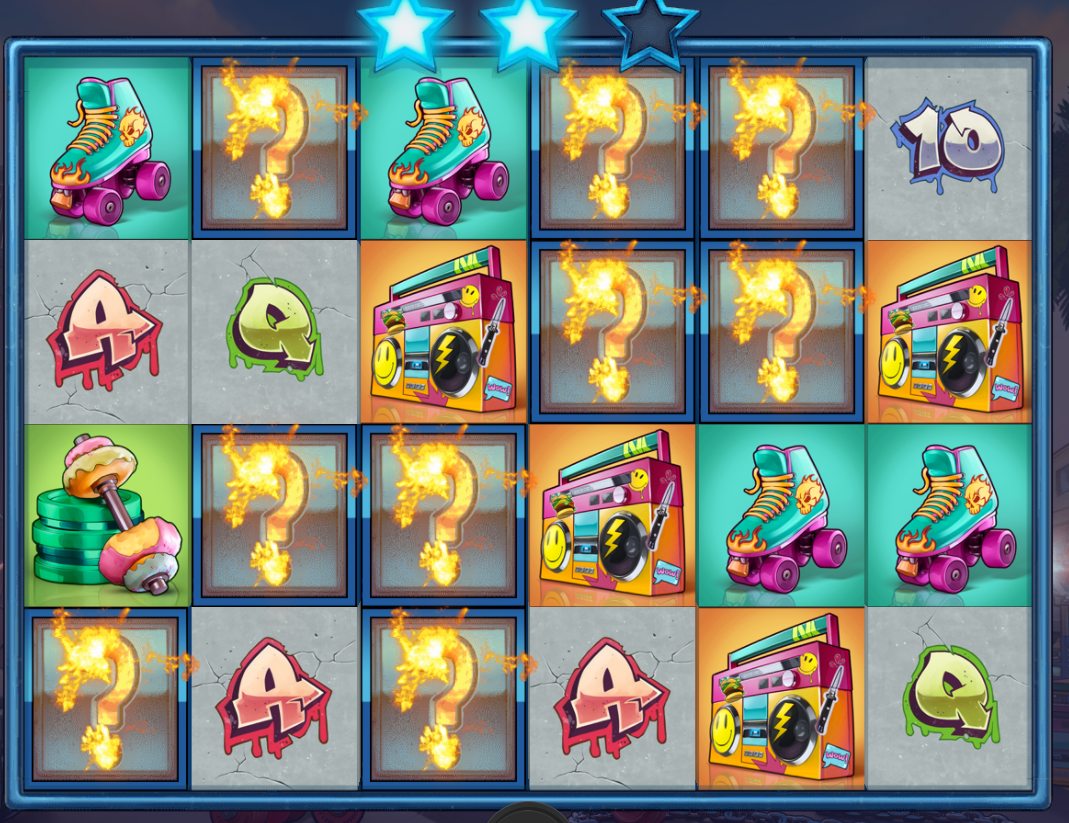 Beast Mode features an exciting random feature (pictured above) in which mystery symbols fall into the screen; if winning connections occur, more mystery symbols can cascade down within the same spin, allowing for even more wins! As long as a win occurs with non-mystery symbols (can include mystery symbols or not), the spin will continue, non-mystery symbols will slice and cascade and more wins can occur. All mystery symbols will stick on-screen until either a win with only mystery symbols or no-win occurs, ending the random feature. The potential is palpable in this feature as it forces you onto the edge of your seat screaming for more mysteries and more connections!
Bonus Games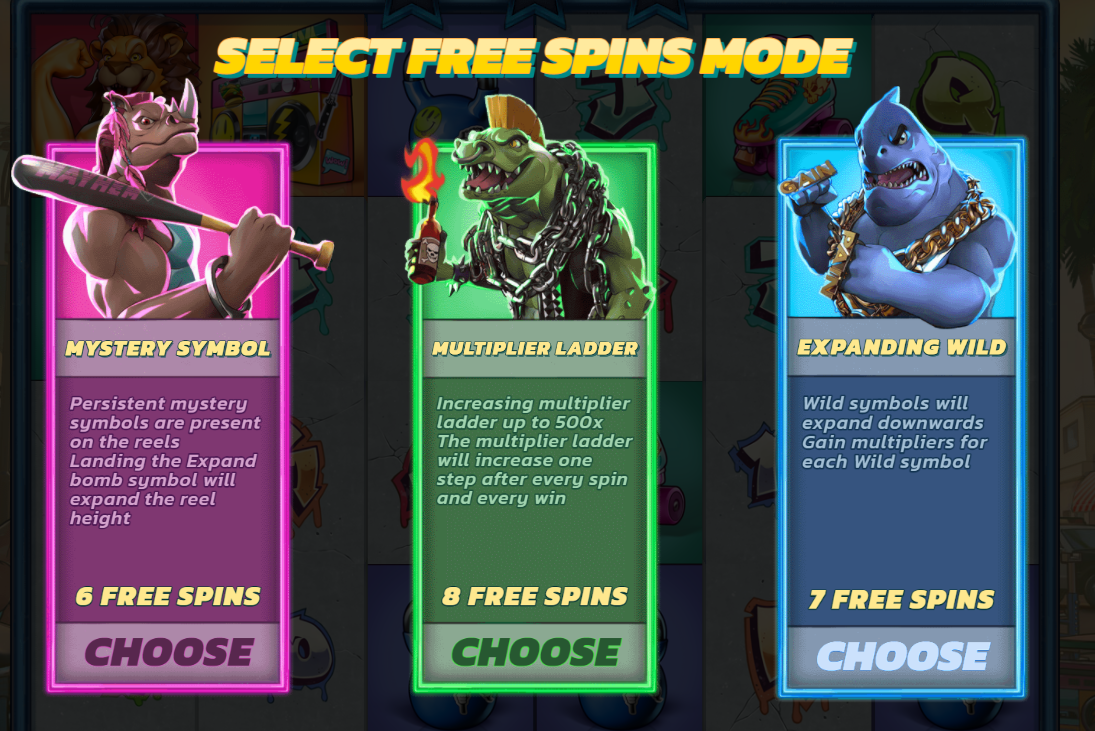 Beast Mode features 3 bonuses each with a gamble feature, which, if won, sends the player into a 'SuperSet Bonus Round'. Mystery Symbol, the first bonus guarded by the Rhino, features 6 spins in which mystery symbols can fall and stick on screen at any time. Each cascade is made that much more important during this bonus due to the persistent mystery symbols. A 'Free Spin' symbol can drop anywhere at any time to award an extra 1-3 free spins! Keep an eye out for a bomb on the last reel -- when it shows up, the Rhino smashes it causing reels 2-4 to expand up to one box each. Up to 3 bombs can show up within one bonus round resulting in up to 38,416 possible ways to win!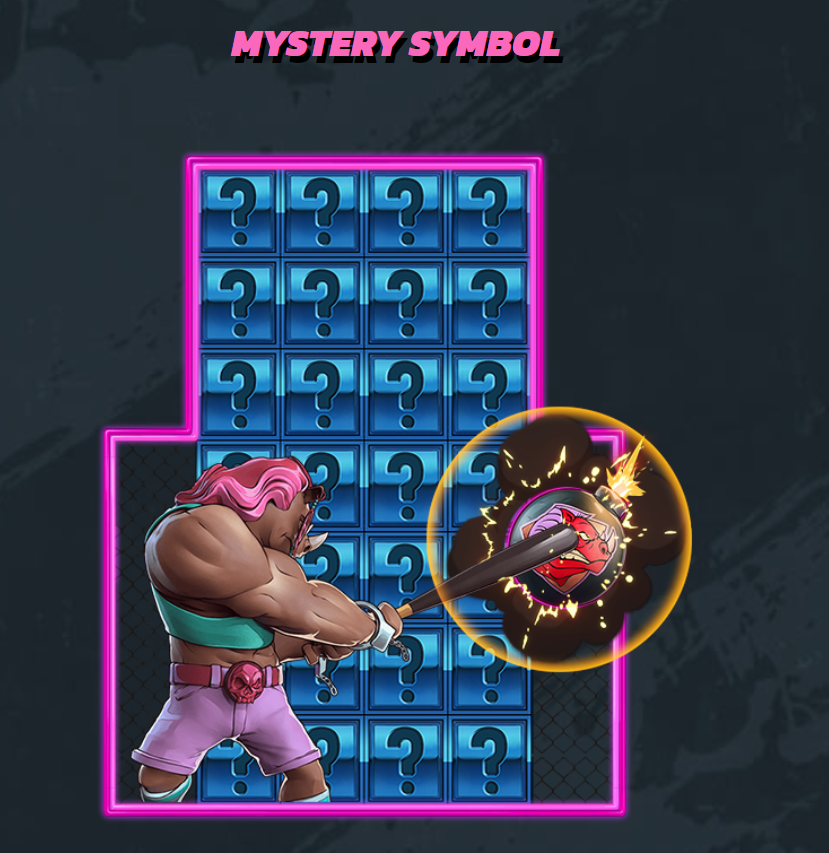 Mystery Symbol Bonus
Beast Mode's second bonus, 'Multiplier Ladder', is guarded by a Crocodile who is a bit too trigger-happy with his Molotov cocktails. Starting with 8 spins, this bonus features a progressive multiplier that goes up after every win and every spin. As you get higher and higher on the ladder, the Crocodile throws more Molotov at the ladder, giving you more spins and unlocking faster multiplier progression up to a max of 500x! Extra spins are the name of the game in this bonus -- 'Extra Spin' symbols may drop at any time giving the player 1-3 extra free spins!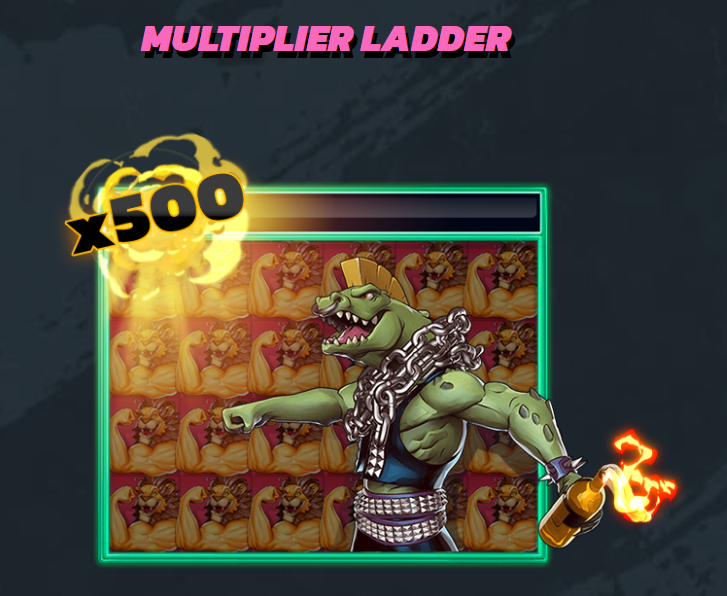 Multiplier Ladder Bonus
Beast Mode's third bonus, Expanding Wild, is guarded by a short-tempered Shark with brass knuckles that read 'NO PAIN -- NO GAIN'. Starting with 7 free spins, this bonus is centered around landing wild symbols on reels 2-5. Every wild landing on reels 2-5 will expand downwards until hitting the bottom box on that respective reel - every downwards expansion will add a +1 multiplier to the bonus round to a max of 50x! The multipliers stick around for the whole bonus, so the more wilds, the better! As with all bonuses in Beast Mode, the 'Extra Spin' symbols are attainable anywhere during the 'Expanding Wild' bonus; When you collect an 'Extra Spin' symbol, you are awarded an extra 1-3 free spins.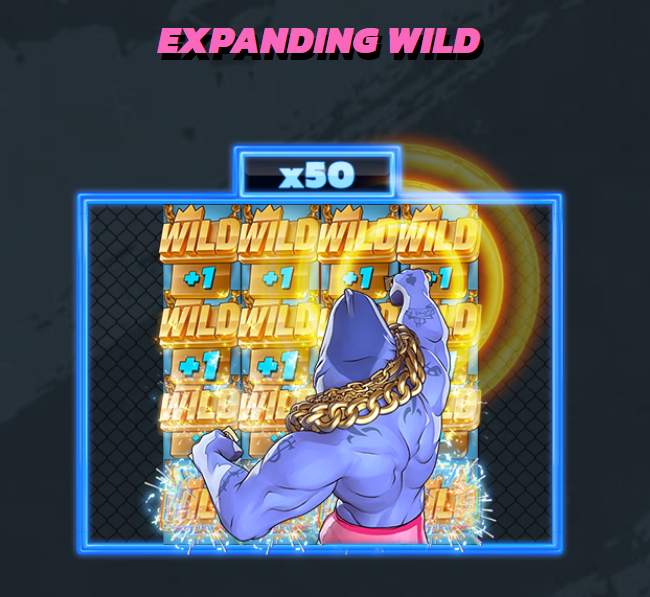 Expanding Wild Bonus
Gamble Wheel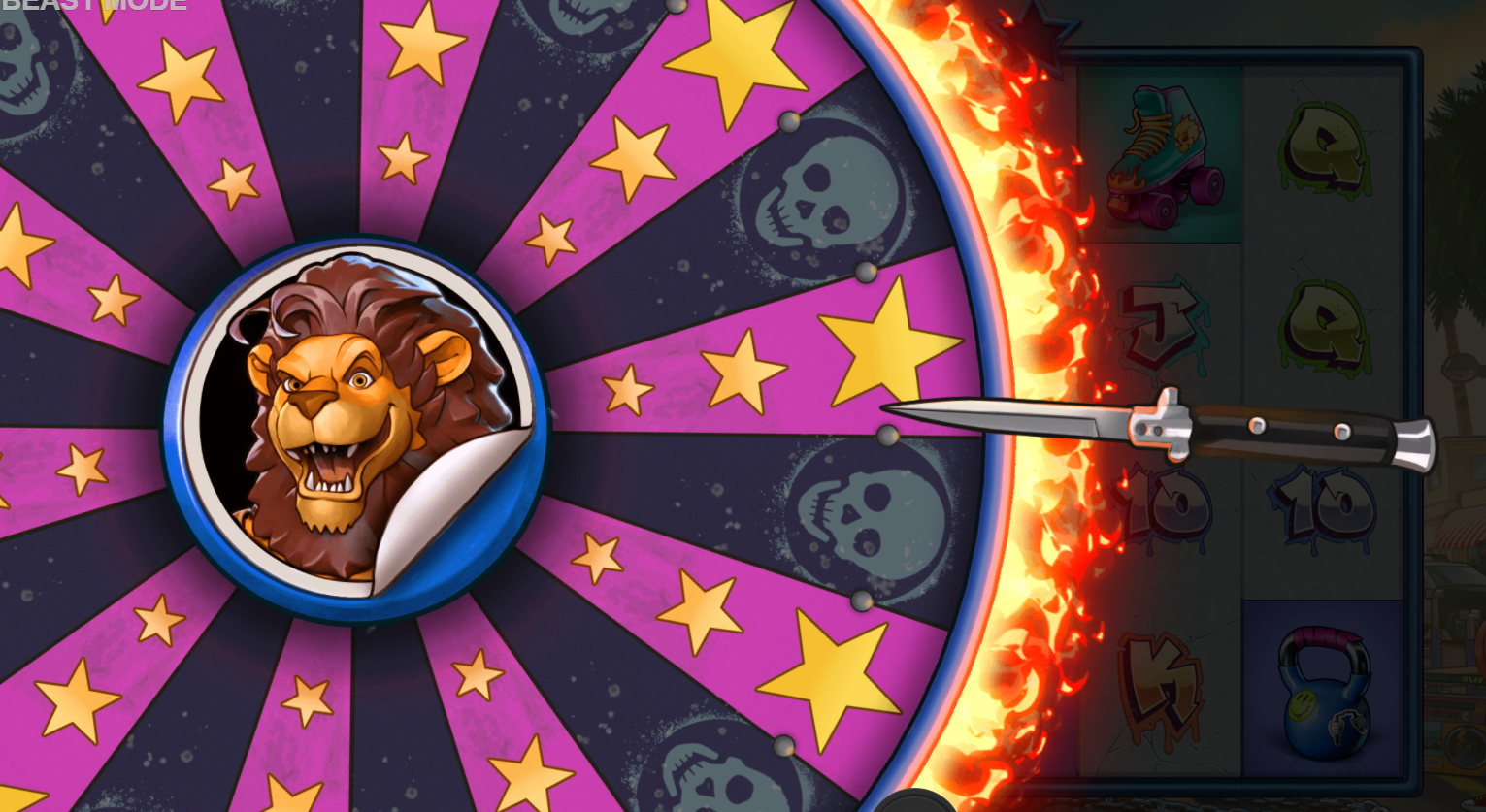 Beast Mode Gamble Wheel
Do you want to test your luck with the Beasts on the street? Each bonus feature has a 'SuperSet' mode; in order to play this enhanced bonus, however, you must overcome the 'Gamble Wheel'. This wheel will test your patience. Once you spin it, you will exit with a 'SuperSet Bonus' or NOTHING!
Mystery Symbol 'SuperSet' Enhancement -- start with 4 persistent mystery symbols (one each on reels 2-5)
Multiplier Ladder 'SuperSet' Enhancement -- start with +1 free spin
Expanding Wilds 'SuperSet Enhancement -- start with x10 multiplier
Where to play
Check out casino bonuses on our casino index.