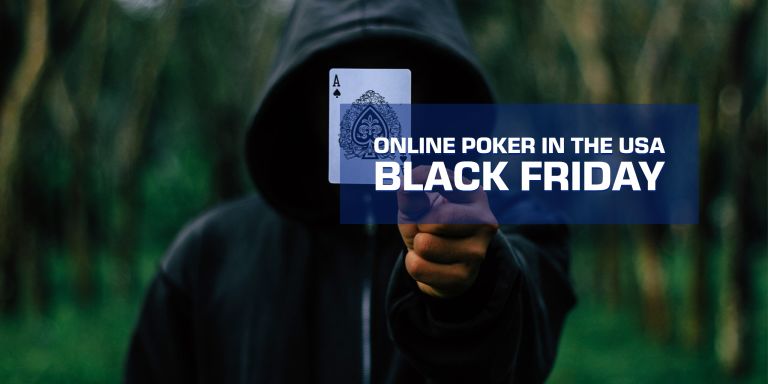 Online Poker in the US Part 2: Black Friday
Hans-Martin
Jul 28, 2019
USA
See part 1 here
Friday 15th April 2011 is a day which will forever by etched in the minds of anyone involved in the online poker community at the time. It was the day the poker died in the USA, to be known forever thereafter as "Black Friday".
Prior to this fateful Friday the online poker business around the globe and in the USA in particular, was booming. US revenues attributed to the online poker industry topped $2.5 billion annually, the top players were achieving celebrity status via popular, weekly sponsored TV programmes and ESPN broadcasts. It seemed that the good times would just keep on rolling. But it wasn't to be…
Overnight the domains of the 'Big 4' poker rooms (PokerStars, Full Tilt, Absolute Poker, and Ultimate Bet) were shut down by the Federal Government. Anyone trying to access the websites worldwide was greeted with a holding page headed with the emblems of both the FBI and the Department of Justice informing them that the domain name had been seized by the FBI.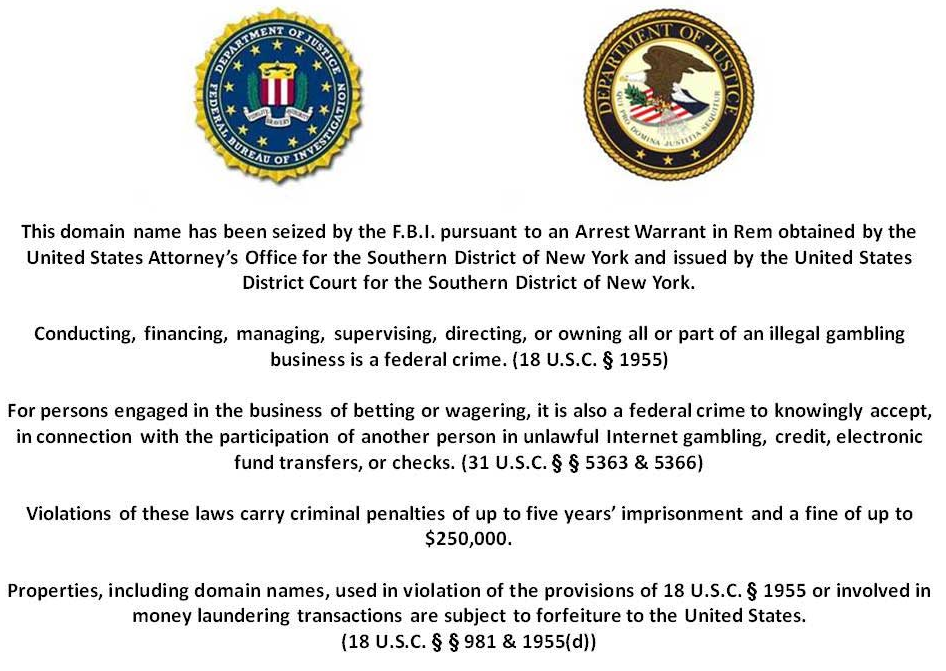 Ref: https://en.wikipedia.org/wiki/United_States_v._Scheinberg#/media/File:Full_Tilt_Poker_Seizure_Notice.png
The notice talked of illegal gambling, financial irregularities and money laundering. Although within days the rest of the world once more had access to their favourite poker sites, players from the US found themselves locked out. Permanently.
Not only were the US facing sites no longer operational, but also the authorities had also confiscated hundreds of millions of dollars from the likes of PokerStars and Full Tilt and issued indictments for the owners of PokerStars, Full Tilt and the Cereus Network along with eight of their associates. As players had no access to the sites, they found that they were unable to access their own funds – something which should have been fairly simple to resolve. Indeed, PokerStars players were soon reimbursed.
Full Tilt, meanwhile, found themselves in a very sticky situation having failed to segregate players' balances from their own operational funds. Not only that, but it also transpired that the management had been using player funds to pay for their marketing efforts, their sponsored players bonuses and loans, and millions and millions of dollars to line their own pockets. They had simply assumed that the gravy train would run forever and that any money 'borrowed' in the short-term could be paid back with future revenues generated. Similarly, the two Cereus Network sites, Absolute Poker and Ultimate Bet had also seriously mismanaged player funds, leaving thousands out of pocket.
Full Tilt limped on serving their non-US players until June 29th 2011 when the Alderney Gambling Control Commission suspended their license – shutting the site down worldwide.
How and Why?
As discussed in Part 1, the US government had sneaked through the UIGEA (Unlawful Internet Gambling Enforcement Act) back in 2006, aimed at wiping out online gambling (including online poker) by making it almost impossible for financial institutions to legally handle transfers to and from any form of online gambling site. In light of this, many of the biggest poker sites ceased operations in the USA. Some, however, remained steadfast in providing services to their stateside customers, finding all manner of ways (some less legal than others) of getting player funds on and off of their sites.
This was all fine for a while as the UIGEA didn't actually require compliance until mid-2010. It was after this that the Federal Government set the wheels in motion to bring down those who were flagrantly disregarding the bill. This all culminated in the events of Friday 15th April 2011 when the sites were unceremoniously shut down in the US and 11 indictments were issued to the owners of the respective poker sites as well as a bunch of payment processors who had aided and abetted with the apparently criminal acts. United States v. Scheinberg (named after Isai Scheinberg, the founder of PokerStars) brought charges of violating the UIGEA, as well as more for illegal gambling, bank fraud, and money laundering to the doors of the indicted. These were not trivial charges, and those involved faced heavy fines and up the three years imprisonment.
This was bad news for a handful of multi-millionaire businessmen of course, but that was always the risk they were taking, however unjust the charges may seem. Much more importantly Black Friday robbed thousands of American citizens not only of hundreds of millions of dollars combined, but for many it robbed them of their livelihoods.
An Uncertain Future?
With online poker now over a decade old, an entire generation of professional players had grown up with this is their sole source of income. A few had made millions, but many more had made a living wage. Often straight out of high school or college they had no other visible means of support and they all had a gaping hole in their resumes. Despite the skill involved and the legitimacy poker had acquired in some circles, to the public at large saying you were a professional poker player was not taken seriously as a career – you were just a gambler. What were the options for these disenfranchised online pros who had been deprived of not only their bankrolls, but also their jobs?
Leaving the country proved to be a popular choice for many of the more upwardly mobile members of the online community. Crossing the border to Canada was a popular choice for many an online gambler while others favoured the UK and Europe or Mexico. Others, particularly the slightly older players who had families found it much more of a struggle. Some made weekly commutes to Las Vegas of New Jersey to play live poker in the casinos which meant much longer hours for (usually) much lower returns, but it was at least a means to an end.
Others were a little less scrupulous and opted to use VPN's to disguise their locations in order to continue to ply their trade online; Of course getting caught doing this (which certain high profile players did) meant an instant ban from the sites. Happily there were still some sites choosing to serve US players. Smaller sites whom the DOJ (Department of Justice) deemed unworthy of chasing continued to operate. The likes of Lock Poker, Bovada, Americas Cardroom and others still allowed players to log on, deposit, and play. However, whilst the likes of PokerStars and Full Tilt were relatively safe in terms of deposits and withdrawals (at least until Black Friday), the smaller sites were not quite so honourable and quite often withdrawals took several months to go through – and sometimes they didn't go through at all. As well as this, the higher rake and considerably smaller player pools on offer meant that only the most committed or talented players could turn a reasonable enough profit to consider this a full time option.
Black Friday had fired a devastating shot across the boughs of online poker in the USA. The short term future looked very bleak. But what did the future hold?
In part 3 we'll look at the online poker landscape in the US post Black Friday and how far the 'Land of the Free' has come in their efforts to provide regulate online poker in the USA.