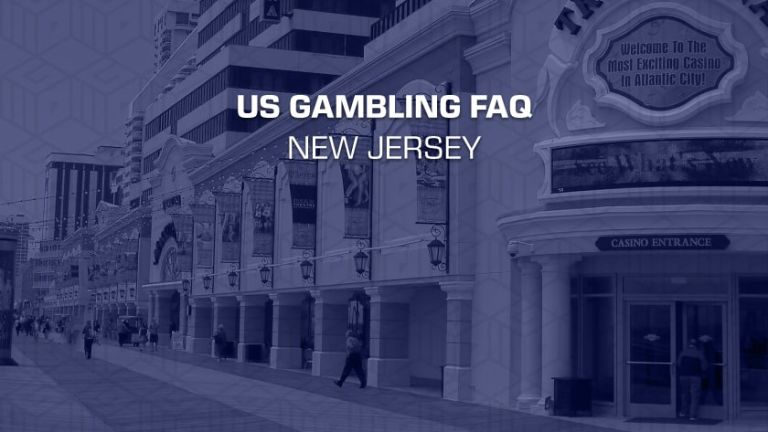 NJ Online Casinos FAQ: Everything you Need to Know
Hans-Martin
Oct 13, 2018
USA
Curious about NJ Online Casinos? So are we, and that's why we've made a quick and simple guide to everything you as a New Jersey player need to know to gamble legally with real money on online gambling sites.
The key takeaway?
You must be 21 years or older, live in New Jersey, register an online account with one of the licensed operators, verify your identity, and only play when in NJ.
Online Casinos in NJ
To be able to operate as an online casino in New Jersey you need an existing land-based casino in the state. In addition, the casino has to apply for an online casino license through the New Jersey Division of Gaming Enforcement. Want to know more? Read our quick FAQ below.
Question:
Are online casinos legal in New Jersey?
Answer:
Yes, online casinos are legal in New Jersey provided they have obtained an NJ DGE License (New Jersey Divison of Gaming Enforcement).
Question:
How many online casinos with an NJ license are there?
Answer:
There are currently 18 different online casinos with a valid New Jersey Divison of Gaming Enforcement license: Hard Rock Online Casino, Ocean Resort Online Casino, PLayMGM Casino, Mohegan Sun Online, Resorts Online Casino, PokerStars NJ Casino, Scores Online