Sound Problem for Video slots in Chrome - Solved
Google recently launched a new update (Chrome 66) to their browser Chrome. This update disables audio to automatically play when a tab is opened (you have probably noticed that videos and songs do not play automatically anymore if you change tabs)
For some, these changes have created a lot of problems when they try to play video-slots with choppy sound and in some cases also lag during game-play.
Thankfully this problem can be fixed very easily and should take most less than a minute to sort out.
First, go to:
chrome://flags/#autoplay-policy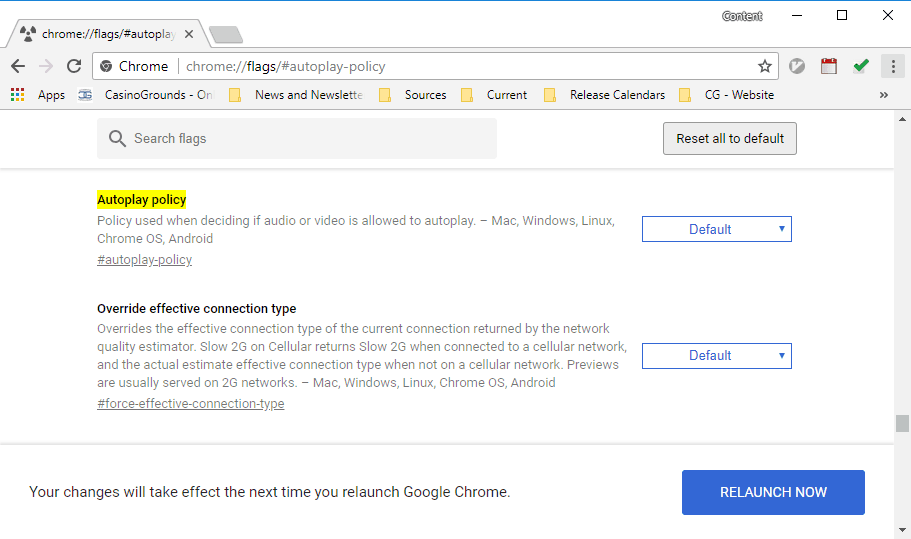 When opening the link, you will be taken directly to the Autoplay Policy.
The next step is to change the default value to:
"No user gesture is required"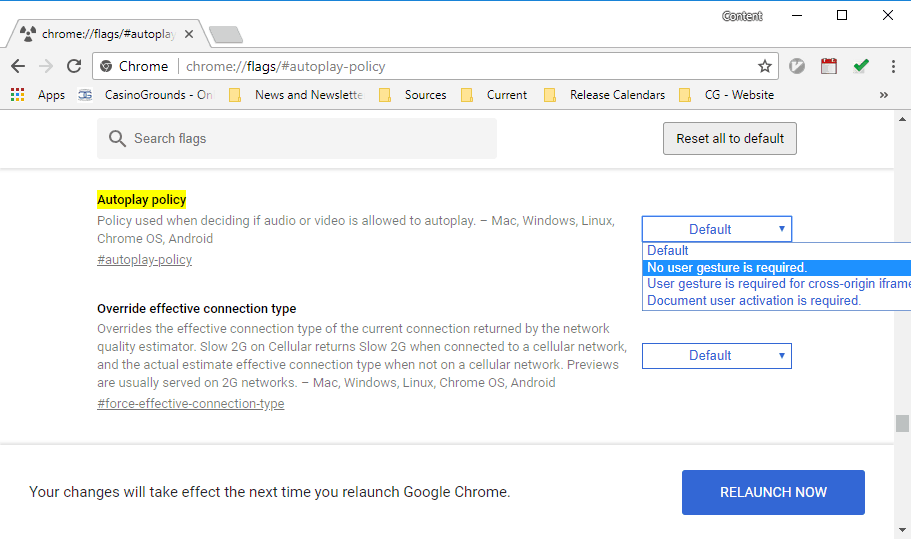 Finally, all you have to do is press relaunch and you are good to go!
If you need a visual representation of the process, look below!