Danger! High Voltage Sequel Confirmed!
Today we were happily surprised to see none other than mister Nik Robinson, CEO and founding father of Big Time Gaming (BTG) himself as a special guest. This is the first guest our main man Nickslots has had in his streams. Who better to start with than the leader of one of the most innovative game developers in the last years?
Slots
We could hear some hints of future releases, a more in depth explanation on some of the mechanics in the most popular titles from BTG, but most importantly, we will see a Danger High Voltage Sequel early 2019!
Danger! High Voltage Sequel Confirmed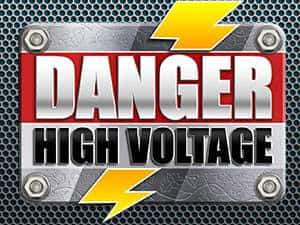 A selected few have already gotten their hands on a preview on this sequel of a hugely successful game Danger! High Voltage. Mr Robinson confirmed that we will see the game January 2019 and it will have a slightly lower variance than the current one. - We know for a fact it will be branded with a new name. In addition, he confirms some kind of licence for this game (will we see our first branded game from BTG?) Finally, he teases with a brand new mechanic in this sequel that will be first available in another game already in December this year.
What is the biggest x win BTG has on record?
Can't give away personal data; however, the biggest publicly available win is 16500x on Danger! High Voltage.
BTG Games not Predetermined
Some great questions came in from our community, and Nik did his best to reply to every single one of them. A few myths where debunked, however, we were also able to confirm some.
Slot Myths Busted
There's a separate reel set for the bonus rounds in Danger! High Voltage. In addition, Nik Robinson could confirm the end results of a bonus round is not predetermined as this would be impossible with the format BTG games are designed.
Myth Busted: BTG has nothing to with the back-end and cannot adjust any game for a specific person or Casino. – As soon as BTG deliver their game to a Platform Provider, they give away the reins as well.  Therefore, phrases like "Slots are rigged for Streamers" and the like is simply not possible (As long as the streamer use a reputable, regulated online casino).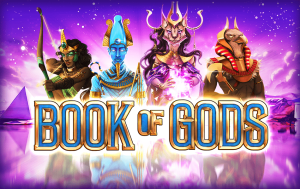 Book of gods was a bit of a diversion of BTG's overall innovation. "We created Book Of Gods mainly to give the "book of" marked a new flavour with the ways mechanics.  In addition, we have the book in the base game, which gives a constant feed of higher paying symbols."
In Donuts there is an actual theoretical chance to get 50x on all symbols. Rumour has it you can only get one of each multiplier. That is not correct.  There are no restrictions in what might happen during a spin, as Nik Robinson puts it. – "All the outcomes are in the bag; however, the bag is really, really big"  In addition, Nik confirms the odds to trigger the feature in Donuts are 1:260. Odds on Bonanza feature? 1:460. Donuts is also the game with the highest potential of all BTG titles. – If you check the max stake on donuts, you will notice it's a bit low. The reason for the low maximum bet is simply because BTG want to make sure the max win is honoured.
Demo Games play out identical as the Real Money version. – This is required by law for all regulated casinos.
Does it matter when what time of the day you play to get a bigger win?  No – The Theoretical RTP stays the same 24 hours per day, seven days a week. It might seem more big wins lands during the evening and weekends. – The reason for that is due to the high number of players during these hours.
Odds of getting 24 spins in Extra Chilli feature, 1:10
SG Overlay in BTG Games
Another subject that has received a lot of heat in our community, is the SG logo that we now see in BTG games. - Now the rumours say anything from BTG being bought by SG to the opposite. For Nik, it is important that we clarify what the collaboration between SG and BTG is all about.
First of all, SG is an online casino platform provider that sells packages of games from several game developers to online casinos. - Similar to Microgaming's "Quickfire" platform. Big Time Gaming is a casino game developer, creating slots which they then promote and sell to casino platform providers, as well as directly to online casinos.

Online Casino
Nick discussed more than just the BTG games during the stream, and we could hear some great news for players around Europe indeed!
BTG to SkyVegas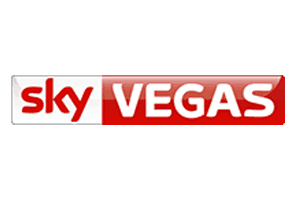 SkyVegas players can look forward to more BTG titles. From August 2018, Sky Vegas is adopting the SG platform.
Release path through open bet, where bonanza was the last game in that platform. Now all games goes through SG, Scientific Games. Sky Vegas will implement SG platform from August 2018.  That said, as Sky Vegas takes Responsible gaming very seriously, there will be some restrictions in terms of bet amounts.  There's a maximum spend of $100 on a bet, so for the feature buy games, the maximum bets have to reflect the purchase of a feature.
The maximum bets on White Rabbit will be $1, and Extra Chilli will have a $2 maximum bet.
BTG coming to Romania
Nik Robinson happily confirmed a collaboration with the online casino Optibet enabling BTG titles in Romania. In addition, our Romanian friends can expect to find Big Time Gaming titles readily translated for them at launch. For dates, we did not get an exact one, but if everything goes as planned, you can expect to find BTG titles at Optibet before summer is over.
Importance of using Regulated Online Casinos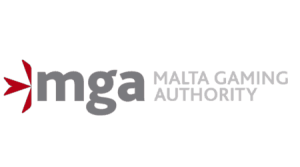 The Ni(c)ks discussed the importance of using properly regulated casinos, as this is an extra safety for you as a player, ensuring that the promised RTP of slots and other games takes effect.
Depending on your location, always check with the local regulator if the casino you play on is in their system.
A lot more was discussed during this 1,5 hour session, and we invite you to see the whole interview below. Get in!