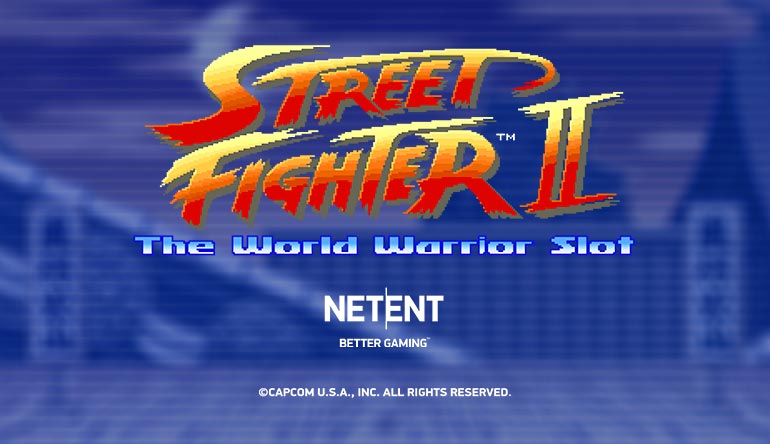 Round one Fight! - Letsgiveitaspin vs Slotspinner vs Daskelelele Streamer Tourney Tonight!
NetEnt's video slot adaptation of the classic 1991 arcade game Street Fighter 2 was released earlier this month to much fanfare and rave reviews. To celebrate the launch of this outstanding slot, CasinoGrounds have teamed up with NetEnt and three top online casinos to give you guys something special…
Streamers Tournament on CasinoGroundsTV's Twitch Channel at 21:00 CEST
In case you didn't know, (or hadn't seen the frankly, unmissable banner on our front page), CasinoGrounds very own LetsGiveItASpin, Slotspinner, and Daskelelele will be competing against one another this evening in a Street Fighter 2 Streamer Tournament.
The Streamer Tournament is a part CasinoGrounds weeklong exclusive NetEnt promotion running on Betsafe, CasinoWinner, and CasinoEuro between 19th – 26th May. With each Streamer representing one of the casino brands, you can catch all the action from 21.00 CEST live on our very own channel CasinoGroundsTV.
LetsGiveItASpin will be playing on Betsafe, Slotspinner on CasinoWinner, and Daskelelele on CasinoEuro. What's more, you beautiful lot are eligible to win some Street Fighter or CasinoGrounds merchandise boxes. All you need to do is guess who will come out on top of tonight's tourney, and if you're right you'll be entered into a raffle and 4 of you will walk away winners! (my vote is going to Slotspinner, the guy never loses – shhhhh!)
NetEnt Exclusive Promotion on Street Fighter 2
Of course, the Streamer Tournament and competition are just a part of our fantastic exclusive Street Fighter 2 promotion with NetEnt. Running from 19th – 26th May, the promotion will be giving away, in conjunction with our partner casinos, thousands of free spins, more Street Fighter merch, and a huge €5,000 in cash prizes. The major promotion requires entrants to screenshot their biggest win on Street Fighter 2 played at one of our three partner casinos during the promo period.
To find out how to enter the competition or be eligible for other bonuses and giveaways during the promotional period, check out the Promotion Page in our forum
Good luck at the tables, and don't forget to tune into CasinoGroundsTV at 21.00 CEST tonight to see our 3 heavy hitters competing live on stream!
Share with friends on
Email