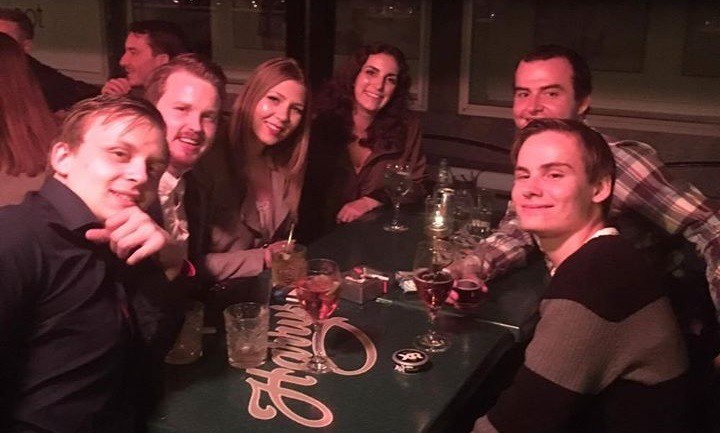 Live Casino Streamers Meetup
LetsGiveItASpin's streaming sessions on Thursday and Friday were full of surprises, special guests, and of course big bet gambling.
During the week Kim had hinted on guests joining the weekend sessions. As the stream started on Thursday evening, the viewers were impatient and already trying to guess who mysterious guest was.
…Little did they know there would be more than one…
The Evening
After playing a few bets on the new Jungle Jim El Dorado slot, Kim and Maja pretended something was wrong with the camera. The video went black for a few seconds making the viewers somewhat anxious about the connection going RIP and the stream ending before it even started. However this was all part of the plan, and when the camera went online again Slotspinner and K_Blackwood appeared.
The two well-known slot streamers had planned the trip to Sweden for a while now. Every detail was kept a secret so the surprise would be bigger. Needless to say the viewers were delighted having the three streamers together, high rolling on their favourite games. This was also made obvious by the number of viewers joining the stream, which was one of the highest on record for the LetsGiveItASpin channel. The night continued with more big bets, as well as interactions and jokes with and by the viewers.
The three musketeers decided to end the night with a big bullet on Mega Joker. It was "go big or go home", but unfortunately the infamous slot was not in as a good of a mood as those streaming. Despite the loss, spirit was still high and the streamers thanked the viewers and called it quits to prepare for another stream the next day.
The Next Day
The Friday session was also special. Partly because the stream did not start with Kim but instead Slotspinner and K_Blackwood were the ones greeting the viewers.
However, the main reason the stream was extra special was that it was Slotspinner's birthday. The viewers repeatedly congratulated the streamer and wished him happy birthday. The more generous ones also made donations as birthday presents. The stream continued with various games picked by each streamer. Lady Luck looked like she would be on the their side, with big wins on Space Wars and numerous bonuses on Monopoly Big Event. However, as the stream continued the number of trocaderos had a negative effect on the decision-making of both Kim and Slotspinner. This resulted in no huge wins, or cashouts being made during the stream. It did, however, not stop the streamers from having fun or the viewers from being entertained.
For more info and photos of Kim, Slotspinner and K_Blackwood in Sweden check our facebook page and the album which was posted there.
The whole streaming sessions on Thursday and Friday can be found on LetsGiveItASpin's channels both on Twitch and Youtube.
Share with friends on
Email