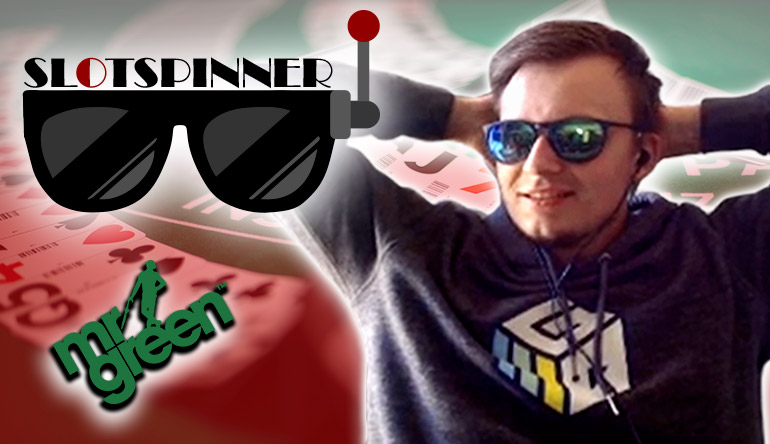 Slotspinner Exclusive Blackjack Table at MrGreen
Taking things to the next level, from the 7th November 2019, Slotspinner will be taking over his very own exclusive BlackJack table at MrGreen Casino!
All CasinoGrounds players are welcome to join in on the action! (Except Sweden. – sorry about that)
Whether you enjoy watching his streams, or you're a BlackJack enthusiast, you can join Slotspinner in a game of Club Royale Blackjack 3 live between 19:00 to 20:00.
During this session, which will be held at MrGreen online casino, you can expect to find some excellent promotions to participate in as well. During the game, listen out for Slotspinners announcements, which will result in different prize awards being handed out. For example; the next person to get a BlackJack will be paid 3:1 or the next person receiving the Ace of Diamonds will get 10€ cash, and so on!
Another bonus to playing along with Slotspinner is that any prizes won, will be credited instantly to your player's account, so you do not have to wait around for days on end to enjoy your winnings. If at any point you have any doubts or queries do not worry, MrGreen's support team will be there to assist you at any time throughout the session.
Don't miss out on this great opportunity! If you are not already a member of CasinoGrounds, signup now so you are ready to join in the fun with Slotspinner on the 7th November.
Share with friends on
Email