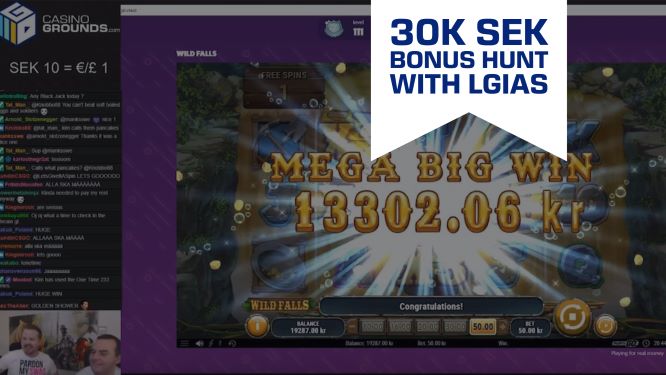 [Bonus Hunt] - 30k SEK Bonus Hunt With LetsGiveItASpin Tonight
Another day, another massive bonus hunt here at CasinoGrounds.
Today, our number one man, LetsGiveItASpin goes live at 7PM and will spend 30k SEK to gather up bonuses.
Like last time, we're not guessing in the forum, but in this post instead. That said, we'll still announce the winners in the forum, so stay tuned!
To take part, fill out the form above with your CasinoGrounds registered email and your guess.
Watch the 30k bonus hunt here: Take me to LetsGiveItASpins CG profile.
That's right! Guess the total amount Kim will bag during the bonus hunt tonight and get cash money.
The closest guess will receive 10% of LetsGiveItASpins winnings.
UPDATE:
FINAL RESULT OF THE BONUS HUNT: SEK 11707.40
Winner is Herranelson with guess of 12212 SEK. Congratulations! Please contact Letsgiveitaspin on the forum