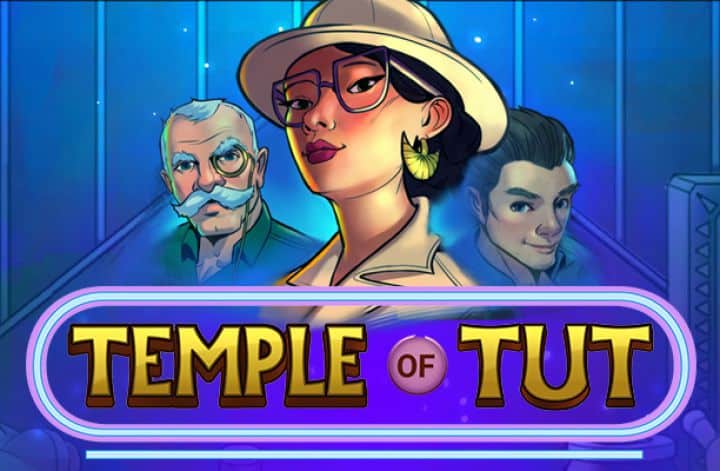 Video Slot Review Temple of Tut - Just For The Win
Temple of Tut by Just for the Win revolves around Pharaoh Tutankhamun, who had the most preserved tomb in Egypt. Your aim? Help adventurers explore his temple and unlock golden treasures.
Temple of Tut has 10 pay lines, a medium volatility, five reels and an RTP of 96.01%. Contrary to other slot games with Ancient Egyptian themes, here you won't find Gods, what you will find are scarabs and other theme related symbols. The scarab that opens and closes your reel is a seal scarab that was also quite common in Ancient Egypt. The background image, design, high paying and low paying symbols all fit nicely within the Ancient Egyptian theme.
Design and Symbols
The higher paying symbols are the pharaoh wild and the three explorers. The lower paying symbols are also very representative of the theme. Here you will find the Bennu bird that represents creation and rebirth. The ankh that was more known as the key of life. The Udjat eye that was known as the protective eye of Ra watching over creation. A representation of mummies and the afterlife, something which the Ancient Egyptians strongly believed in. Quite refreshing to find something other than your typical card numbers as your lower paying symbols.
What leads us to believe that the symbol on top of the reels is a seal scarab is the fact that it opens and closes your reel with hope of you achieving bigger and better wins. As for the music, given the theme, we did a quick youtube search and found a few songs very similar to the track behind Temple of Tut: Isis and Anubis.
Special Features
There isn't much going on when it comes to special features in Temple of Tut. Here you will find Free Spins and Super Reels.
Super Reels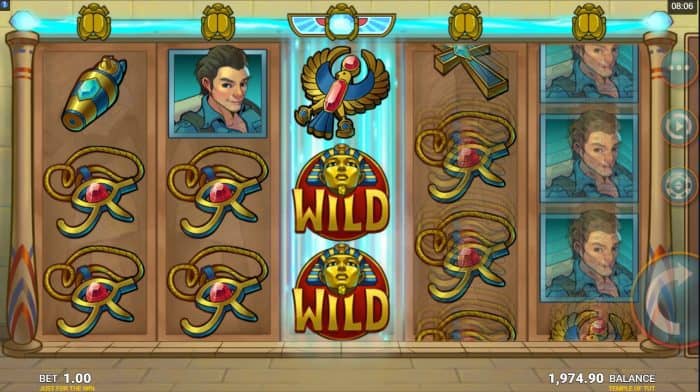 During the base game, the closed scarabs at the top of your reel open individually during this randomly triggered feature.
Any reel can turn into a super reel during this feature.
In a super reel, you can have all symbols, but you have a higher chance of landing wilds.
Free Spins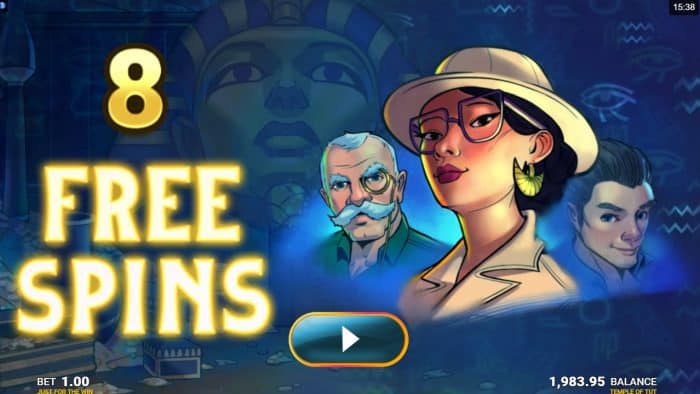 During the free spins round, super reels will become active for every free spin. Scatter symbols will activate the following:
Three scatters: eight free spins
Four scatters: 15 free spins
Five scatters: 30 Free Spins
During the free spins round, scatter symbols will activate the following:
Two scatters: two additional free spins
Three scatters: eight additional free spins
Four scatters: 15 additional free spins
Five scatters: 30 additional free spins
Reviewers' thoughts on Temple of Tut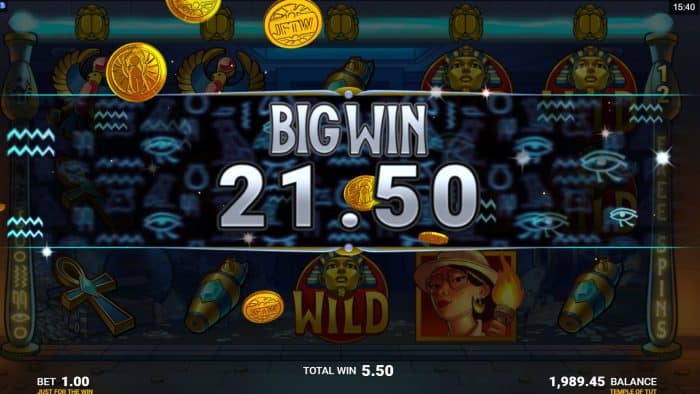 This game does have potential, especially in the free spins round where you can retrigger up to a total of 60 free spins with open scarabs in each one. That said, Temple of Tut is somewhat lacking in regards to special features. - And with 60 free-spins there should have been a much higher winning potential.