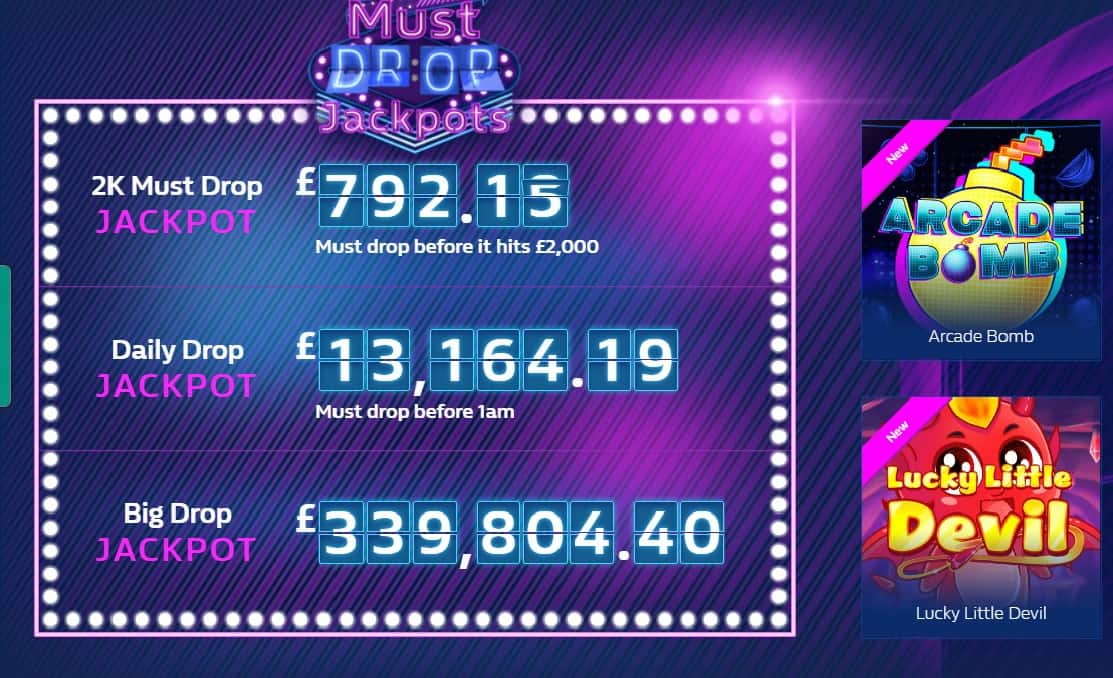 Daily Drop Jackpots: A Red Tiger Network Promotion
Daily Drop Jackpots is a network promotion for online casinos created by Red Tiger. Red Tiger is a popular casino game developer who makes online slots, and was founded in 2014, targeting the European and Asian markets.
As the Daily Drop Jackpots are part of a network promotion, players who play Red Tiger's slot games on casinos who've opted in for the promo make the jackpot prize pools grow big, fast. Participating casinos can themselves decide which slots from Red Tiger to equip with the jackpot, and the timer(s) associated with these.
What it Looks Like Winning the Daily Drop Jackpot
While most progressive jackpots often take months to trigger, the ones from Red Tiger gives you a daily, fighting chance for richess!
Here's what winning a cool 109515x your bet on a €0.60 stake looks like, resulting in a hefty €65,709.08 for a lucky CasinoGrounds community member.
Two Jackpots that are Paid out on a Daily Basis
There are two different jackpots to be won in the Daily Drop Jackpot network promotion.
Daily Drop (must drop within 24 hours)
The Daily drop jackpot is the most popular one, always dropping once a day, and must drop within 24 hours; hence also known as the "must drop" jackpot.
The average jackpot prize reaches €40.000, and can often be seen going past the €50k mark. The size varies, depending on how many players are playing it, and the biggest jackpots tend to land during the weekends as more people are logging in to their online casinos to play.
Hourly Drop (must drop within 1 hour)
The Hourly Drop jackpot is also a must drop prize, always paid out before the preset hour timer counts down to 0.
Other Red Tiger Jackpots
Depending on the operator, you might find two more jackpots from Red Tiger (although not "must drop" and forced to pay within a certain time frame). These are the "Super Drop" and "Mega Drop" jackpots. They tend to be the biggest, network-wide prize pools.
Other Casino Promotions
Share with friends on
Email