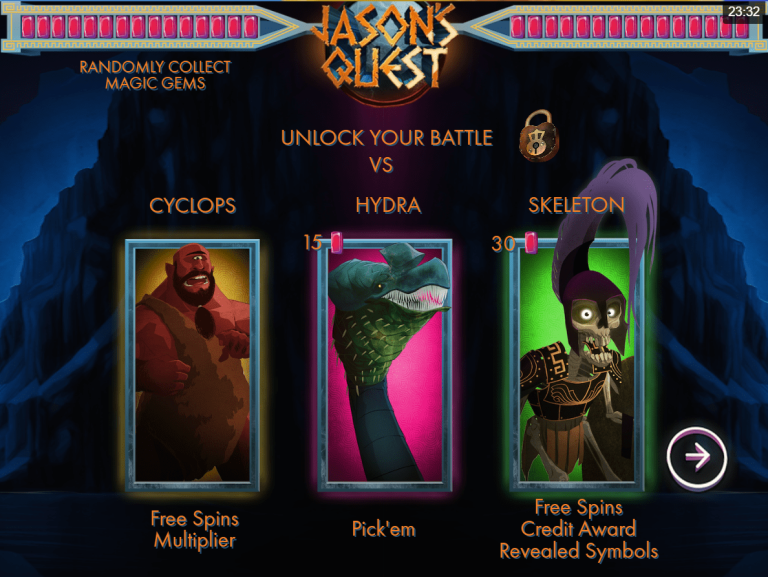 Video Slot Review –Jason's Quest - Genesis Gaming
Welcome to Ancient Greece. And Welcome to Jason's Quest! This Genesis title comes with five reels and three rows of symbols. We find a good portion of special features, and a fair amount of progression to keep you busy for a pretty long time. The game has 25 pay-lines, and the RTP is between 94.5-96.5% depending on the level you have reached. (Back to the progression bit mentioned earlier) . The design is all about ancient Greek mythology, and we find legendary creatures and characters from the legends.
Design and Symbols
The Background in Jason's Quest is a barren valley. The symbols spin on top of a piece of something that can look like parchment. Other than cards, we also find higher paying symbols like different gods, a golden ram, and two different Greek gods as the highest paying symbols. In the background, we can hear the sound of sea-birds and pleasing relaxed music.
Special Features
The only reason we're reviewing Jason's Quest from Genesis gaming is due to the progressing features. As you play, you will randomly collect small red gems. For every 15 you collect, another feature gets enabled in the free-spins, in addition to existing ones getting a boost as well.
Three scatter symbols will grant free-spins. The level will determine the number of spins received.
Three or more scatter grants additional free-spins.
Level 1
Cyclops Feature

Win 10 free spins.
During Cyclops feature, all wins have a 2x multiplier.
Level 2
You will get the additional feature Hydra.
Cyclops feature grants 15 free spins, with a 3x multiplier.
Get 15 additional free spins with three or more scatters
Hydra Feature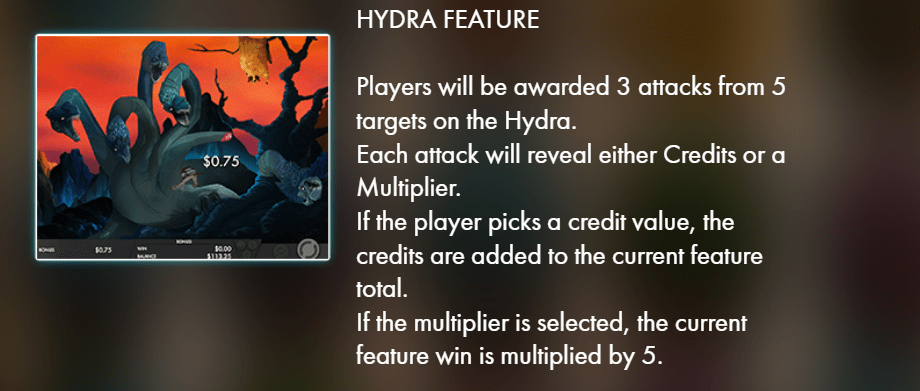 Get three attacks on Hydra our of five options.
Each attack will reveal a Multiplier or a cash price
If a multiplier is selected, the feature win is multiplied by 5.
Level 3
Cyclops
Eight free spins granted
Extra wilds added every spin
A random number of 1-15 wilds gets added each spin.
Hydra
Same as before, but possible multiplier up to 10x!
Skeleton Feature
Receive eight free spins.
A skeleton symbol is added to the reels
Any skeleton prompts a picker on the reels in the form of shields on top of the reel positions.
Either cash prize or symbol is revealed.
Our thoughts on Jason's Quest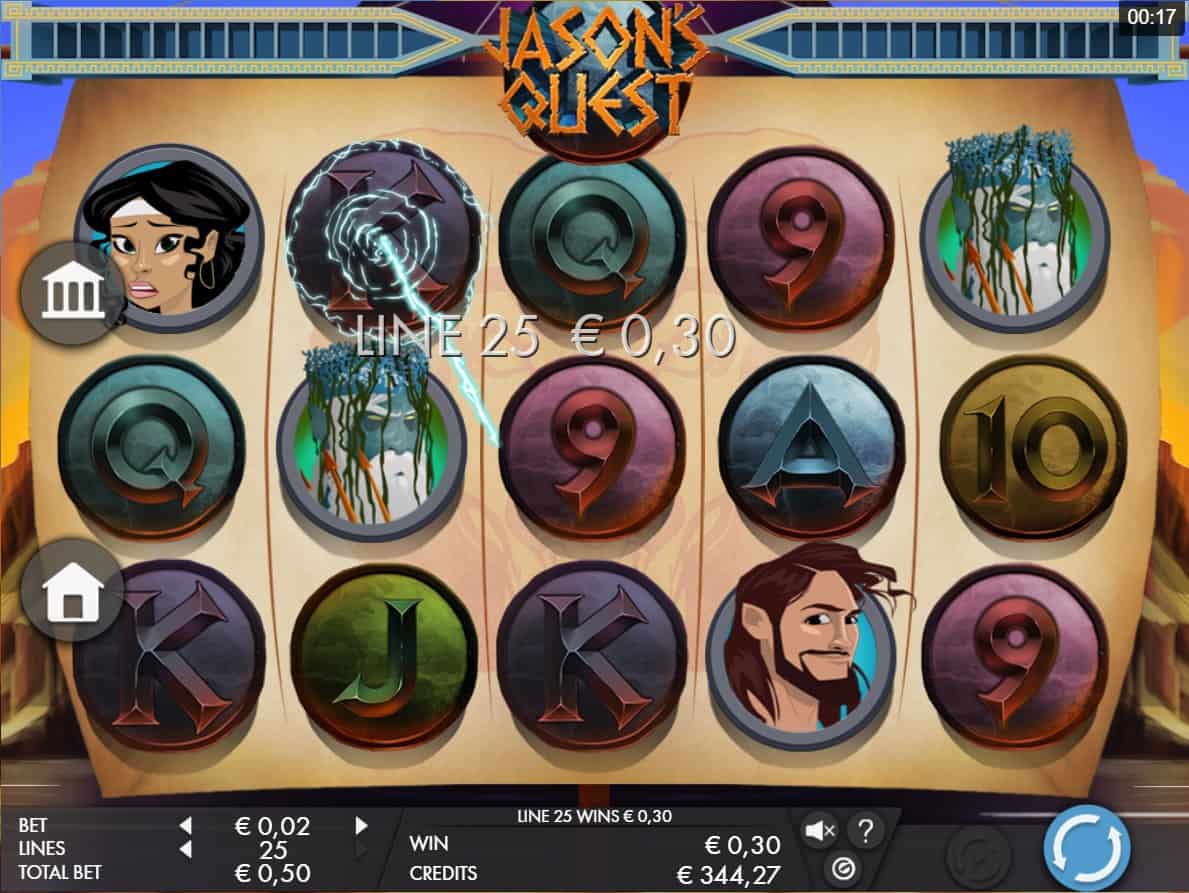 Although this is not a brand new slot, I found the features and progression very well rounded. During the test run today, we didn't get to skeleton feature, but hopefully, that is reachable in the next session.
Jason's Quest is not amazing or groundbreaking by all means. Looking at the symbols and the big amount of card symbols, it's clear it's not here the money was spent in producing this game.  Good thing graphics is not the most important thing when it comes to game and experience. - I enjoyed trying out this greek themed genesis slot a lot more after just a few minutes.