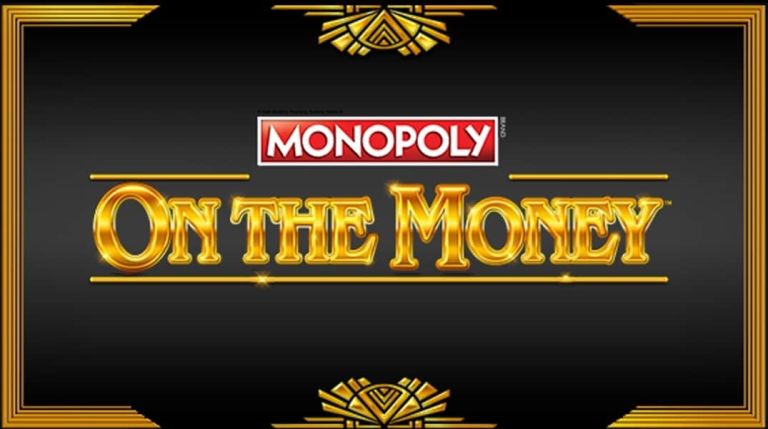 Slot Review - Monopoly on the money
Who doesn't love Monopoly? CG games has created yet another Licenced original with their second Monopoly game, "Monopoly On The Money". Monopoly On the Money is a 5 reel 10 line video slot, originally with 3 rows, and the potential of up to 5 rows with one of the bonus features.
Overall design is good, with symbols including the all-familiar dog, car and cat game pieces and the Monopoly man himself.
It will take a bit of time to get used to all the features in this game as there are quite a few, and some you will see inside others.
Let's start with the "Normal" special features, free spins. In Monopoly on the Money, the Scatter symbol looks very much like the "start" location on a traditional monopoly table, and if you get 3 or more, you will get at least 10 free spins, which you can gamble to receive up to a total of 25 free spins during the feature.
During the free spins is the only time you will meet Mr Monopoly who comes in both normal and wild flavours. During your free spins, Mr Monopoly will collect all cash multipliers from the cash multiplier symbols.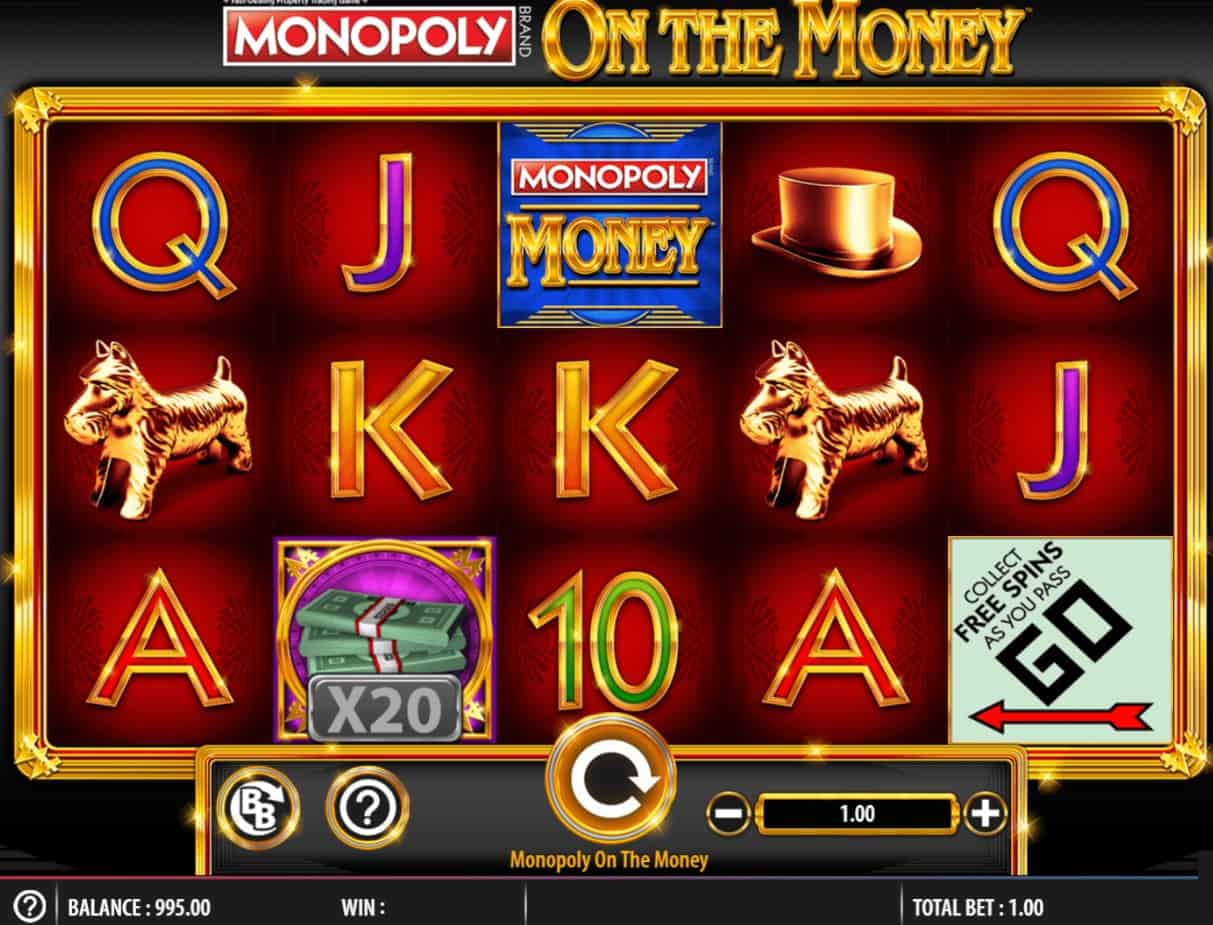 Big Bet
The Big Bet feature is similar to "buy a bonus" feature popping up in more and more games nowadays. Basically, what you can do is buy a bunch of free spins, with some extra features.
Persistent Scatter symbol - This is the normal Scatter symbol that looks like the start zone in Monopoly, however during the Big Bet it is a wild, persistent one. That means it will be stuck on its location replacing all other symbols until the Big Bet rounds are over.
Red Hot Respin - If you have more than 2 scatter symbols on the reels at the end of your Big Bet round, you will be have one last chance to receive some more free spins with the Red Hot Respin feature. The reels will spin again, but this time only with scatter symbols. If at least one more scatter symbol lands on your reels, you will receive additional free spins.
Chance Card Bonus - When the free spins are over, you will be presented with the Chance Card Bonus, were you will be able to pick 1 out of 8 cards, giving either a cash prize, additional Free Spins, or it Ends the free spin round.
Extensions - Houses and Hotels
If you receive a House Extension, you will get another row of symbols to play with, and should you select the highest possible "Big Win" you will have extended hotels, granting 2 additional rows, totalling a 5 rows maximum. Any scatter or wild symbol landing in a house or hotel will persist.
Amount of spins, and features is determined by the wager amount:
20 Big Bet

grants persistent Scatters and Wilds.

30 Big Bet

grants persistent Scatters and Wilds, Red Hot respin, and Chance Card bonus

40 Big Bet

grants persistent Scatters and Wilds, Red Hot respin, and Chance Card bonus and a House Extension

50 Big Bet

grants persistent Scatters and Wilds, Red Hot respin, and Chance Card bonus and a Hotel Extension
All in all this game is fairly entertaining, with enough features to keep you occupied for a while. If there is one thing that is not 100% up to par with our expectations from SG, it must be the slightly annoying music silence between spins in the main game.