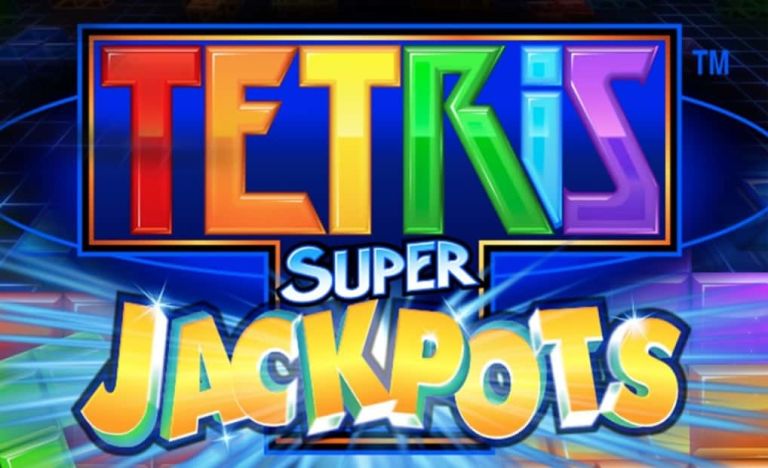 New Slot Tetris Super Jackpots
So, we meet again old friend. Some words, no matter what language, will wake memories and no matter who you are, where you are from and what your story is."Tetris" is one of these words. For some, this is the main variable for failed exams, hours of procrastination, and glory beyond the halls of the gods in the arcade. Tetris™  Super Jackpots is a  5 wheel slot, filled with extra features, and a whopping 243 ways to win (similar to other releases from CG). When you start playing this game, you will have 5 reels, with 3 rows of symbols packed with tetris graphics.  As this is a proper licenced slot, you will see the old nice graphics and symbols, as well as hear the original Tetris Music  promising a couple of retro-tears during your spins.  Other than that, the game is pretty straightforward with a couple of special features like Wild symbols, and a feature called "Tetrimino" which is basically a huge Tetris symbol that will cover the game. More about that in the Special Features section.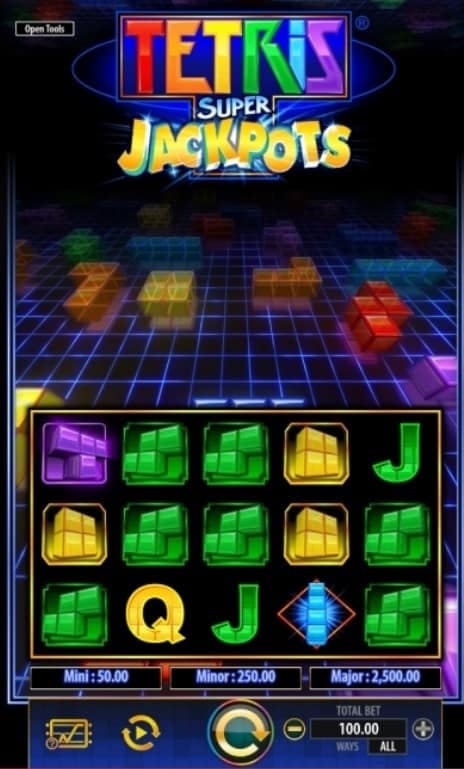 Special Features
Wild Symbols.
The wild symbols in Tetris Super Jackpots, are the Tetris logo, and you need at least 3 symbols to activate the free spins feature (called free games in the slot) and you will receive 10 free games, plus double your wager as a prize. The Tetrimino feature will initiate the start of the free games.
Tetrimino Feature
We have discussed this feature a bit already, but let us go a bit more in depth of what this actually is. This feature occurs by default during free spins, and also randomly during the main game. One or two Tetrimino symbols will fall down onto the reels, either over them or on top of the reels, expanding them to up to extra 4 rows. Additionally the huge Tetrimino symbols will convert all symbols under them to one of the five Block Symbols.
Major Mystery Jackpot
The last special feature we will look into today is the Mystery Jackpots in this game. These will simply be credited randomly during the main game, and you are able to view the current jackpot at all times on the top of the machine.
Final Thoughts
SG /Bally has set the return to player to 95.8% which is pretty decent for a slot of this caliber. With the major and minor jackpots, it's easy to get pulled into a grinding session. - especially if you are a old school player of this game. Compared to other slots, Tetris Super Jackpots is not the most varied of the lot, and maybe not the most interesting when it comes to bonus features. But as with anything standardized like Tetris, it's surely a hit with those of us that have spent a few hours trying to match and remove blocks in the game.  Will I play it again? Most probably on those days I want to get my retro gaming on.
Join CasinoGrounds Forum for more discussions, and first hand experiences on the game, from other players.