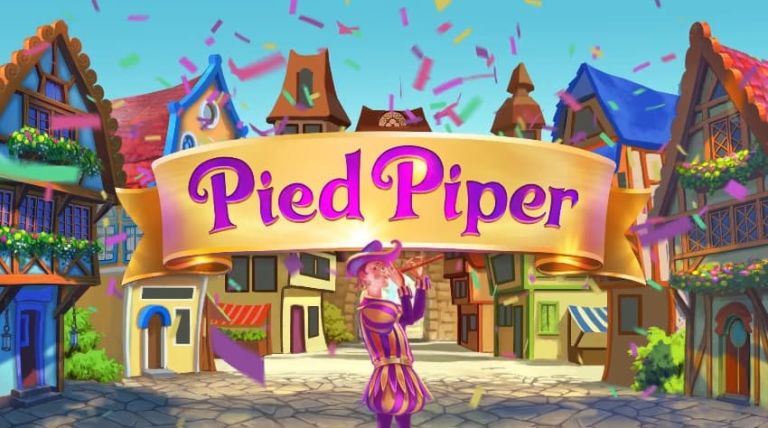 New Slot Review Pied Piper
Welcome to the beautiful city of Hamlin!  You came at a bad time, as the streets are filled with wild mice. But not to worry, as the legendary Pied Piper is already ahead of you luring the mice away!
You might have heard of the legendary pied piper of the similar town called Hamelin before. You know! That legend with the rat catcher who does not get paid for his deeds, and decide to use his magic flute to lure away all the town children? This time, he's back with wild mice to get bags of gold from the villagers.
Pied Piper is a 5 reel, 4 row, and 40 line video slot from the ever growing slot developer Quickspin, packed with beautiful symbols, a fun theme, and several special features that looks to keep one occupied for a good while.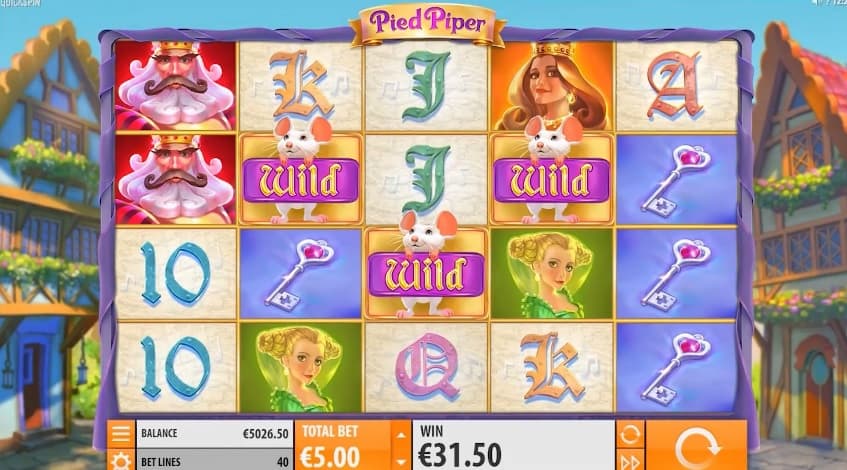 Special Features in Pied Piper
As you would expect from any video slot nowadays, Pied Piper presents both bonus rounds and wild symbols in addition to a couple of more nice unique features to the game.  Like wheel-covering, re-spin giving Wilds, and a random re-trigger that can give a pretty nice reward.
During the normal spins, you will stumble over a Wild Mouse now and then. These replaces any symbol on the table, except the bonus symbol.  Not only that, but if you are real lucky, the Pied Piper himself might cover one of your wheels, trying to lure the Wild mice away, which makes all wild symbols sticky, giving respins, and moves one row to the left for every additional spin you do.  Not only that, but if you are real lucky, the piper might return as mystery retrigger when you think all hope is lost and he leaves the screen, effectively giving you 5 more re-spins.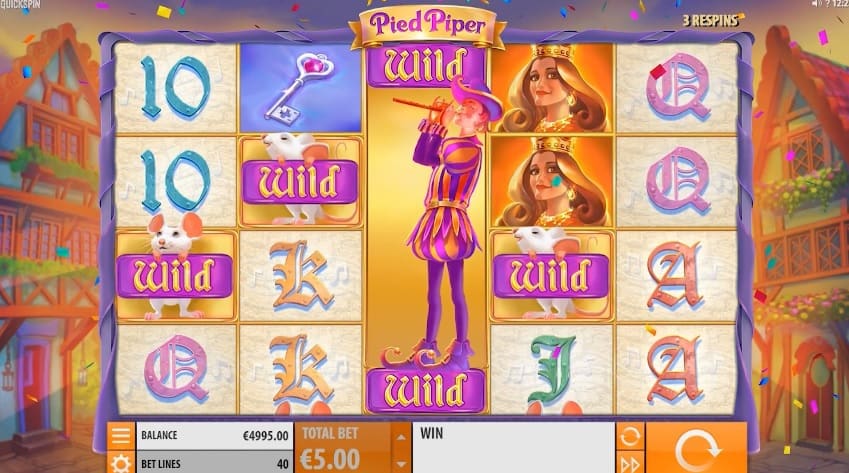 Bonus Rounds
If you catch 3 bonus symbols in wheels 2-5, you will be awarded with 10x  free spins. These free spins comes with a promise of a higher reward.
During the free spins you will notice that the theme changes from day to night. At night time  you will be happy to find even more Wild mice out lurking about, and an even more active Piper running about to give out some proper prizes.  There will be at least 1 extra mouse, up to as much as 6 extra mice during the free spins.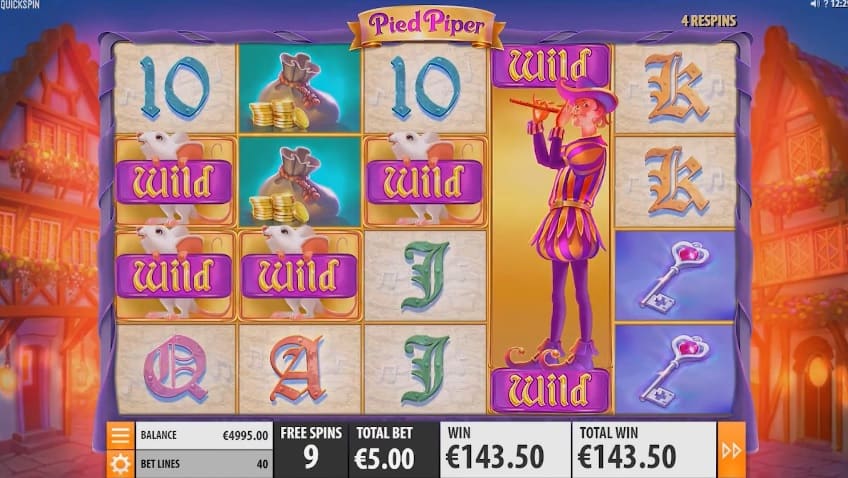 Verdict
Pied Piper from Quickspin is an OK slot, and it will be interesting to test it out when it arrives early January 2018. We can see a couple of nice features like the Pied Piper, and Bonus rounds, but with only 3 special symbols, and mainly card symbols, it would have been nice to see a bit more variance and thought in the  graphics, which we have come to expect from Quickspin nowadays. For more information regarding this online slot game check out the official promo on the video below:
---
Join CasinoGrounds Forum for more discussions, and first hand experiences on the game, from other players.