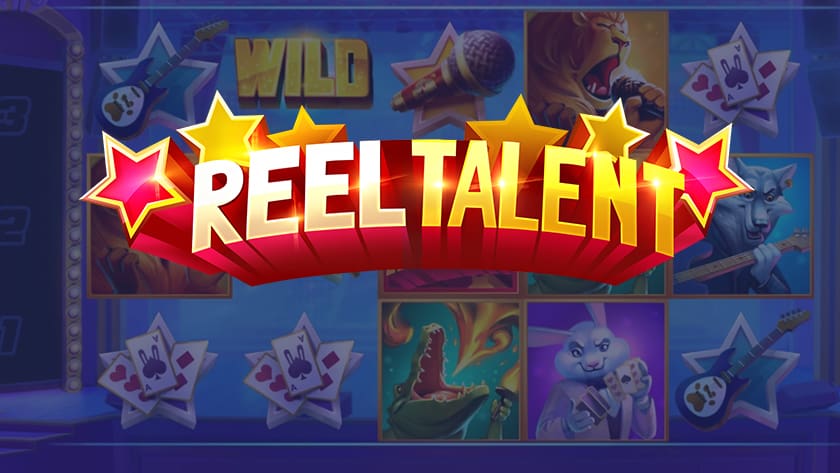 Reel Talent: Just For The Win Announces New Slot Coming November 2018
Just for the Win has announced a new slot release; Reel Talent. The game with a 96.03% RTP is scheduled for release on many of the casinos featured on our Streamers Top Rated Casino Bonuses list. Continue reading for a quick heads up on what to expect from the up and coming game studio based in Sweden.
Reel Talent's theme revolves around the craze and buzz generated around the popularity of talent shows nowadays. Most notably, I can't help but thinking of the 2016 animated movie 'Sing'.
So, it's all fun and games it seems. Turns out, this slot is a high volatility one, and there's nothing more fun that landing a huge score resulting in a equally huge player balance when playing slots.
What we Currently Know About Reel Talent
We don't have a full review of the game so far, so here's some info on what we currently know about it.
High volatility slot
5 reels and 20 paylines
Talent Show themed game
Performers (you) try to make it to the big stage
Exciting special features such as re-spins, the unique Superspin feature, and symbol storage
For more information about the odds of the different features, see bottom of post!
What's interesting about this game is that every symbol that wins you something, gets stored by the "Symbol Storage" feature. That's right. Every winning symbol fills your symbol storage AND awards you a re-spin. Store three symbols, and you'll be awarded a Superspin.
What's a Superspin exactly?
The Superspin is one of the main attractions of the game. It has three different levels. These depend on the amount of symbols you manage to store during the base game. There are 3 different Superspins at play here:
Showtime Superspin
Big Stage Superspin
Solo Performance Superspin
All Superspins will only have the symbols you've stored in the base game. All other symbols are excluded from the feature, meaning your chances of winning are considerably boosted – in your favor!
See where we're going here? High volatility = very high payouts when everything goes your way. Should you be lucky enough to land the Solo Performance Superspin, you can start rubbing your hands. Because, during this feature, there's only one symbol visible on the reels. Just think about it, a full screen with only one type of symbols.
Slot Review of Reel Talent Coming Soon
We're super excited to share the news about this slot. We suspect it'll be a hit in not only our casino streaming community, but amongst casual players from online casinos all over the world as well.
We'll add a slot review under our Slots section as soon as we have more information about the game.
The Odds and Probabilities of Reel Talent
The game has a total hit frequency of 24.06%, meaning that theoretically, one of every 4 spins will land you a winning combination. This translates to re-spins occuring 1/4 times. A Superspin happens once every 27.4 rounds. The minimum bet is €0.10, and the max bet is €100.
The total return to player in Reel Talent is 96.03%, and is distributed as such:
Base game equals 27.73% of RTP
Re-spin equals 6.69% of RTP
Superspin equals 61.61% of RTP
Share with friends on
Email