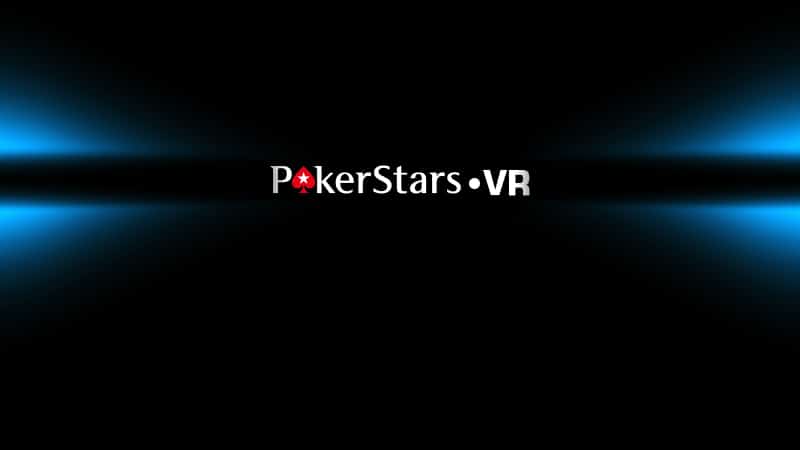 PokerStars VR – Poker to the Next Level
A few days ago, we could read on the PokerStars Blog that PokerStars VR is becoming a reality.
The release of the game is not until later this year; however, we have been able to locate a YouTube clip of what we might expect when PokerStars VR arrive. Currently, there are about 100 beta testers already trying out the game.

Virtual Texas Hold'em
The first (and only confirmed) game we will see in the as VR poker is Texas Hold'em. Which is the absolute most popular poker format there is. Many blame TV scene for this development, as Hold'em offers a great balance of visibility, secrecy and most importantly, entertainment for whoever is watching. How will this work for PokerStars VR? Well after looking at the promo video from Stars, we have to say it looks like a whole lotta fun!
Free to play
PokerStars VR will be free-to-play, and you can expect to find on available on most online game portals, like Steam. For the time being, we can only confirm it working on PC-linked devices like HTC Vive, and Oculus Rift.
"PokerStars VR is a chance for us to take this amazing technology and bring something totally unique to poker players," said Severin Rasset, Director of Poker Innovation and Operations at PokerStars.
What can we expect?
Stars promise an intuitive game, created with the online gaming community at the epicenter.
Key factors are amongst others, ease of use, voice commands, and maybe most importantly for us, Twitch Integration. Yass!
Now, they did say Free to play. What does that mean for us players? Well, we can only guess, but we reckon heaps of microtransactions will be possible.
Here are a few of our wildest guesses:
You will be able to purchase hats, rings, sunglasses, and so on.
Custom Decks
Collectables
Skins for your avatar
Animations, from anything to

Taunts,
Victory poses
Funny
Actions like check, fold, hit and so on.

Environments

Want to play from the Venetian poker tables? Well, that should be possible!
How about playing vr poker in the middle of time square? Or even the moon for that sake. The possibilities are endless.
What do you think we will see from this new release? All aboard the hype train!
One thing is for sure, we will see a score of them, and we reckon we will see a lot of Full Tilt inspired things. Especially with the gamification of the social aspect, which made Full Tilt unique back in the day.
About PokerStars
PokerStars is by far the leading online poker provider in the world, with millions of users globally.
Stars gained grounds when they hosted the first ever World Championship in poker with online satellites, back in 2002.
Chris 'Moneymaker was the winner of this championship, making him the first world championship winner from online poker, and is a huge advocate of the brand.
Speed forward 10 years, to the great US crack. Several online casino operators in the US had to close shop. With the quick wits and ingenious thinking of the management at PokerStars, they managed to acquire Full Tilt Poker, in addition, to keep all their current US registered users, now just waiting for the gates to reopen. The whole affair cost Stars over $250m.
Share with friends on
Email