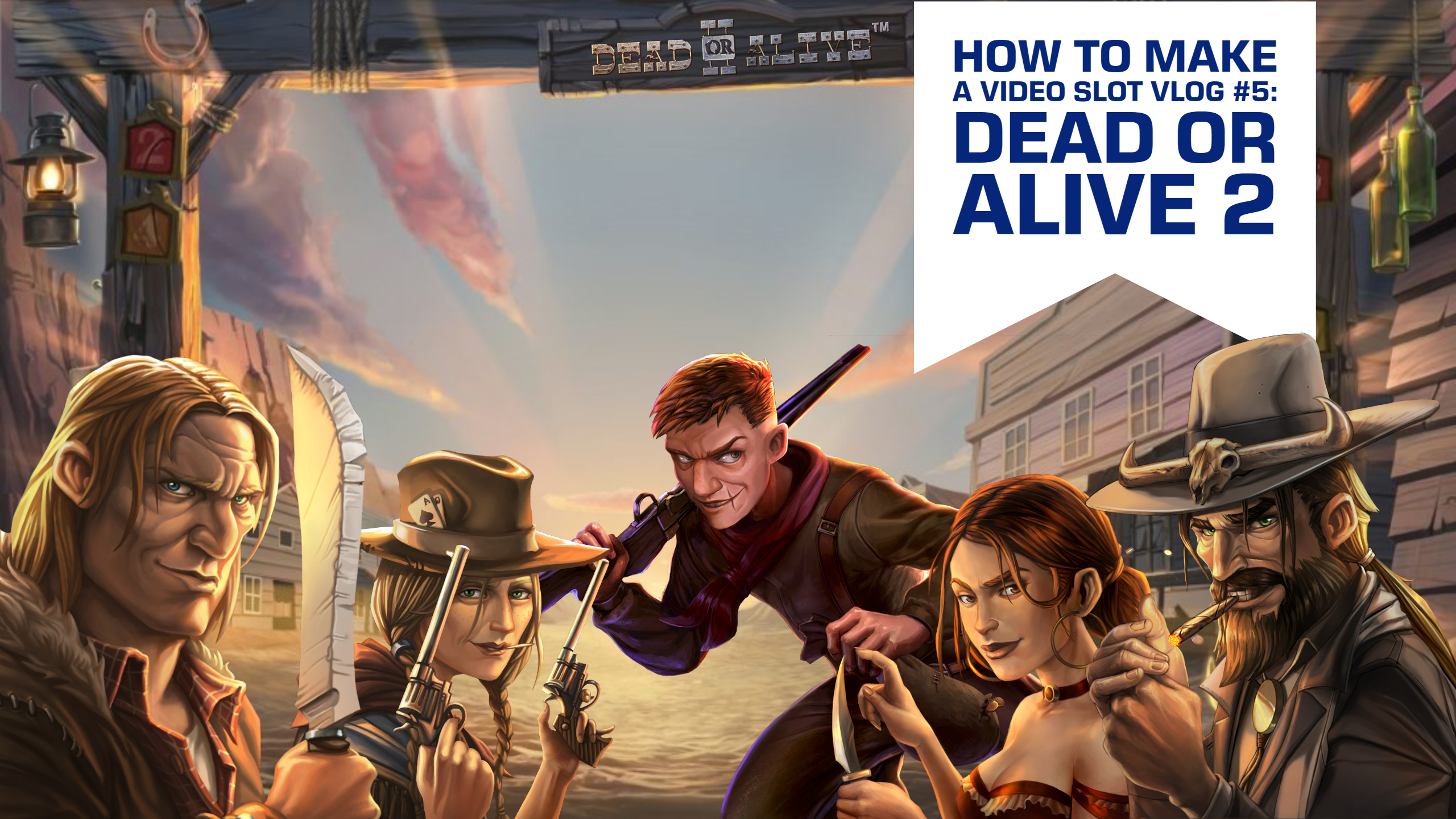 LetsGiveItASpin Presents: The Making of Netent's Dead or Alive 2 Part 5 – The Play-Through
With just one day to go before the release of NetEnt's much awaited Dead or Alive 2 it's time for us to release the final part in our series of behind the scenes VLOGs. Today's VLOG is all about sitting down for one last time to play the finished product.
Today's VLOG was filmed a mere 11 days ago as Kim and Reggie (LetsGiveItaSpin & CasinoReggie) headed back to NetEnt's Stockholm HQ for the final time to meet with DOA2's Product Owner, Hårdis, and see the final version of the game in action.
The boys made their way back up to the same room in which the whole journey started back in September last year where they initially met with Hårdis and game mathematician, Alice.
Our Prayers Have Been Heard!
If you have been following the VLOGs over the past few weeks you'll be aware of many aspects of the final version (sound, animation and graphics, features). Also, you may have gotten some more details on payouts etc. from our initial review of the 'almost' finished version of DOA2. However, it's good to finally see how the game looks in practice, and especially how the 3 different bonus features work – check them out for yourself to see which one you would choose.
Also, it appears that LGIAS and Reggie's advice was taken with regards to some of the aspects of the game which they felt were important to keep from the original DOA.
In The Making of Netent's Dead or Alive 2 Part 1 – Math and Mechanics, Reggie is keen for the huge 2500x win for landing 5 scatters to remain, and Kim is quite insistent that the 2x payout for 2 scatters is not forfeited. Happily both payouts are still present in the finished product!
The two new free spin rounds also appear to be a success with the CG boys. Reggie seems enamoured by the least volatile (although still very volatile) Train Heist free spins with increasing win multipliers. Meanwhile LGIAS was wowed by the hugely volatile High Noon Saloon free spins in which sticky wilds are given multipliers when more than one wild lands on the same row. Such is the potential of this round that it is possible to win a gigantic 111,111x your stake.
Unfortunately LGIAS's coyote sound effect (see VLOG 3) didn't appear during the episode; although we are assured it's still in there somewhere!
We'd like to thank NetEnt for allowing us to go on this journey with them, it's been a wild ride – and it looks like the game will be also!
Have you Watched the Whole Series?
The Making of the Dead or Alive 2 VLOGs are split into 5 different parts showing you how an online slot is made, from start to finish.
Here's the complete list, in case you've missed out:
Part 5 – The Play-Through
Share with friends on
Email