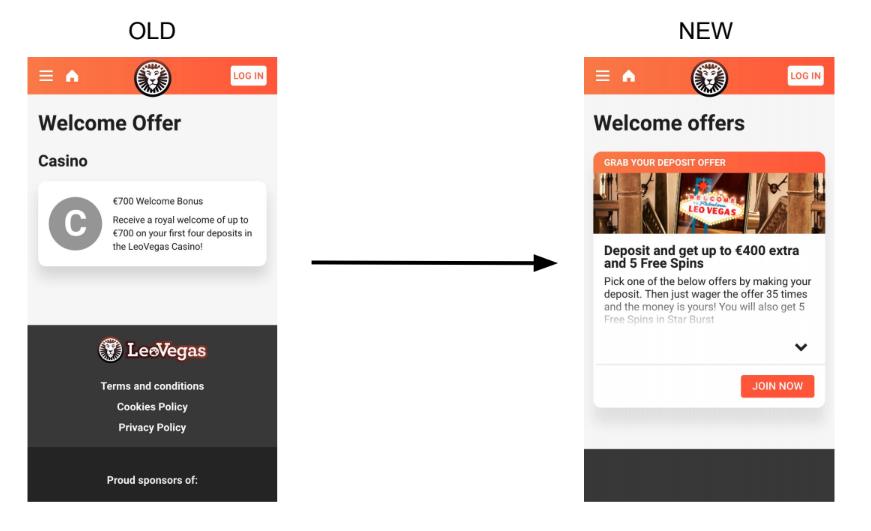 LeoVegas Bonus Update V 2.0
LeoVegas is in the process of giving their website on both mobile and desktop a visual update, to present their welcome offer and other promotions in a more clear manner for both new and old players.
To cut a long story short, you as a player will have an easier time to locate your bonuses and offers. It's done to give you a better user experience as you'll only see valid promotions that you are eligable for when making a deposit.
New Welcome Offer Page
Players who have not yet signed up to LeoVegas will now have a slightly different presentation of the welcome offer.
The picture below shows you the previous version of how it was presented, as well as the new and updated design.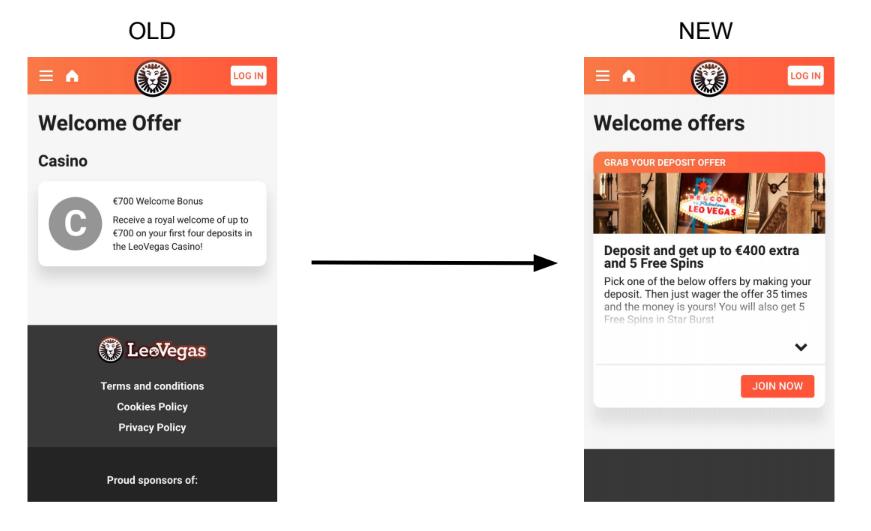 Bonuses Now Shown on Deposit Page
Prior to the new visual update, players didn't have a way of finding out if they had any valid promotions before actively searching for them.
You had to physically click "change" to see if there were any new promotions up for grabs.
With the new update, you'll be presented with cards showing you promotions your are eligible to choose before depositing, making it both a more quick and easy way to select your offers.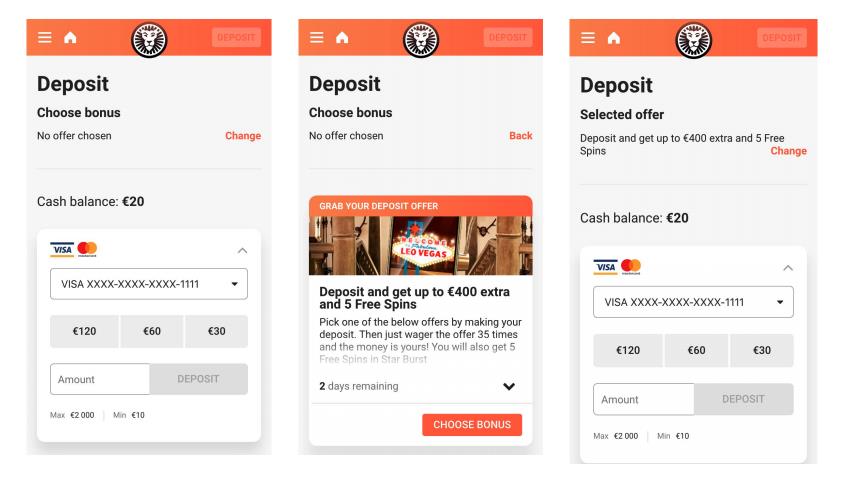 Notification Badge, My Offers and History
Players who are logged in will now see a notification next to the "My offers" tab in the menu.
When you receive a new offer, you'll receive a gentle notification that takes you straight to the "My offers"-page.
To see what offers you've previously been given, click the "history" field for a complete overviews. Global Release Update Schedule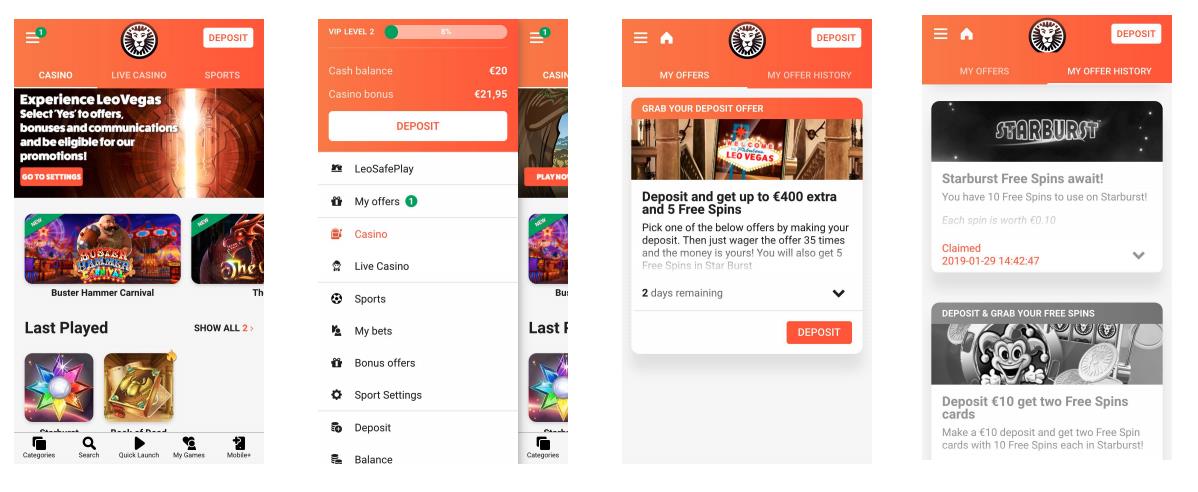 Visual Update Schedule
The LeoVegas welcome offer visual update will be rolled out between February and March for all markets.
Feb. 18th, 2019 (Switzerland)
March 4th, 2019 (Austria, Canada, New Zealand and The Netherlands)
March 11th, 2019 (Norway, Finland, India Rest-of-World, Germany and Schleswig-Holstein)
More TBA
Share with friends on
Email