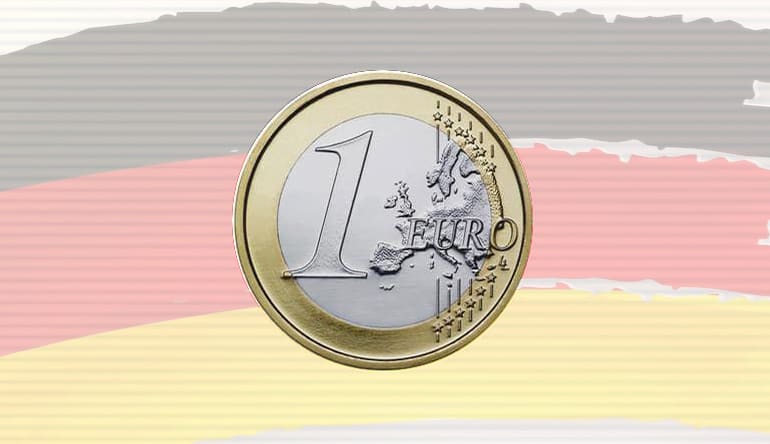 [Updated] Restrictive German Online Slot Regulations Set for Summer 2021
The legality of online gambling of any sort in Germany has been a source of much confusion and obfuscation over the past dozen years or so. At long last that uncertainly looks to be coming to an end with the latest draft of the country's 'Interstate Treaty on the Revision of Gambling Legislation in Germany', set to be approved by the nation's 16 Federal states on Thursday 12th March and eventually become law on the 1st July 2021. However, some of the proposals set to be ratified are not going to sit well with many consumers, with slot players and streamers among them.
Prior to 2008 online gambling was fully unregulated in Germany so, although not protected by regulation, neither was any sort of online gambling on offer deemed illegal – it simply wasn't addressed. That changed with 2008's Interstate Treaty on Gambling which, sports betting and horse racing offered by the state aside, effectively banned online wagering. However, the European Supreme Court judged this to be against EU rules for fair competition and as such made the treaty somewhat toothless. Online games of chance offered by other EU states operating within EU guidelines still offered German players a way to play online with the actual legality remaining a very 'grey' area. In 2012 the state of Schleswig-Holstein opted out of the treaty and issued over 30 licenses to big players in the market including the likes of 888.com, LeoVegas, and PokerStars. Although this decision was reversed the next year when a new state government took over, the licenses granted were still honored for a further 6 years.
The main point to make here is that however illegal online gambling has been in parts or all of Germany from 2008 to the present day, players throughout the country, including those outside of Schleswig-Holstein, have not found it hard to find a trusted online casino on which to sports bet, play casino games, or spin the reels at the online slots. If the casino offering the games had an EU license, player's indiscretions have been almost entirely overlooked.
However, after many years in the making, that looks set to change come July 1st, 2021 when the new revision to the Interstate Treaty comes into effect. The new treaty offers a far wider-reaching set of nationwide regulations for all forms of online gambling (slots included). While this is in many ways a good thing, certainly for the security of German player's deposited funds, the restrictions outlined in the Treaty, which is as good as finalized, will horrify many, including many of our German members and most certainly our German streamers. These new regulations shall be governed by a new regulatory board that will be established through Glücksspielneuregulierungstaatsvertrag (GlüNeuRStv) according to Deutsche Presse-Agentur (DPA). With no new information being made public by the GlüNeuRStv speculation is still quite ripe.
The areas of contention for slots are several-fold, although the most disagreeable is the proposed monthly cross-operator deposit limit of €1,000 per player.  This means that a player will only be able to deposit a maximum of €1,000 in total across ALL their player accounts. In many ways, this can be seen as a very sensible move that has the power to curb the more impulsive player from acting irrationally and potentially losing a lot of money they cannot afford to lose. However, it also makes no exception for the more affluent, high rolling player who will wonder why they are being restricted to playing for just €1k a month at an online casino when there are no such restrictions at land based casinos, or for that matter on state owned lotteries.
This is by no means the only new law that is set to muddy the attraction of online slots in Germany. There will also be a blanket maximum cap imposed of just €1 a spin. Once again, somewhat understandable for the man on the street with limited spending power, but a complete turn-off for anyone who has the means to play a lot higher without compromising themselves. Such people are unlikely to sink much money into these new, regulated casinos and will no doubt go elsewhere for their slot fix. As such everybody will be worse off; the regulated casinos will earn less, the federal taxes from online gambling will be lower, and the player will be forced to play at unregulated offshore casinos where the safety of their funds could be compromised. Those 'safe as houses' EU regulated sites which German players have enjoyed for so many years with little or no fear of reprimand will now be clamoring for German licences, and as such are unlikely to go against the demands of the new treaty.
In among the changes are a couple which have raised eyebrows but which, all things considered, make sense and it would be churlish to protest them too much. One of these changes is the imposition of a one hour wait to transfer your funds between the casino's sportsbook and casino. Another is the removal of the auto spin feature. Both measures are in the player's interest and act as 'cooling off' periods to stop a player gambling too heavily, too quickly. One measure, however, which is likely to be challenged at the first opportunity is the proposed 5-second delay between spins. While this may not sound like much, just give it a try for 10-20 spins and you'll realise it seems like an interminable wait after just a handful of spins.
Of course, there is always the option of playing on unregulated sites, and, like a bad smell, they are sure to stick around. However, such sites usually remain unregulated for a reason, and it is rarely a good one for the player. Tales of impossible cash-outs, hidden wager requirements, unhelpful (or non-existent) customer support, and a poor selection of games are often cited among the bigger problems with unregulated online casinos – but they are certainly not the only ones. If you take our advice you will avoid unregulated casinos in a regulated market like the plague – trust us, no good can come of it.
Others will no doubt try to circumnavigate the restrictions by use of a VPN and a variety of different payment processors – again, something we wouldn't recommend. Certainly, our streamers would never be allowed to stream operating outside of their country or state's legal requirements and still remain partners with CasinoGrounds. Instead, they would have to uproot and move to a more forgiving jurisdiction if they wanted to play higher than €1 a spin or needed to deposit more than €1,000 a month.
If there is a light at the end of this particular tunnel I'd like you to consider this; time and time again when an individual nation first properly regulates any kind of online gambling, the restrictions are, without exception, more stifling than they eventually will be. Such treaties always start off this way, and over time they are loosened a little here and a little there as they search for a compromise which suits all concerned. If they don't, then they stand to lose as much as any player. For example, I can easily see the powers that be soon creating some kind of 'high roller' exceptions for valuable players who can prove their affluence. Other changes, most likely, will follow. Patience is key here.
Until then, German players will no doubt let their displeasure be known in the forums while the incredibly slow-moving wheels of regulation trundle on down the Autobahn…
Share with friends on
Email