CG Weekly 51 – Huneasd and FrankFred Week
One week to go before Christmas. The casinos are boosting up their prizes in their calendars this week, so make sure you remember to check your favourite casinos for any freebies and bonuses. 
First off, a huge congrats is in place for the winners from last week promotion, Battleship Board games should be sent out this week later on this week! We're getting started with this weeks Christmas Calendar here at CasinoGrounds, and as before, we will have our own promotions on our forum.  Today we're going easy with a hidden item on our site, giving the first one who finds it €50 bonus funds on FrankFred. Check out the live competition here! 
Yesterday, on Sunday Mega Fortune Mega jackpot was won by lucky someone. The jackpot grew to €4,160,332 before it was won, and this was our recommendation a few weeks back (!!). Today we're looking at a different game, but more about that later in the article. 
Huge Wins from Feature Buy Slots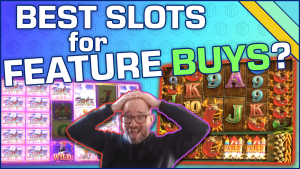 Last week we released Video of biggest wins from Feature Buy slots. In case you missed this video, please do check it out. In this video, we have insane wins from different slots, and we recommend you watch the whole video all the way to the end, to see the bonus clip. Great wins!
Forum big wins
We are happy to see, that our forum has been active lately with this subject. There has been a lot of great wins lately. As an example, ''dikani'' posted a huge win from the new NetEnt 'Vikings'. Over 1400x on one spin! If your luck has not been on your side lately, check the big wins and maybe try out the same games.
Jackpot Game Of The Week: Arabian Nights

Last week, Major millions were not won, so this week we have another Jackpot game. NetEnt Jackpot slots have been warm lately, so this week we have the legendary slot, Arabian Nights. The jackpot of this game is nearly €800,000. Happy hunting!