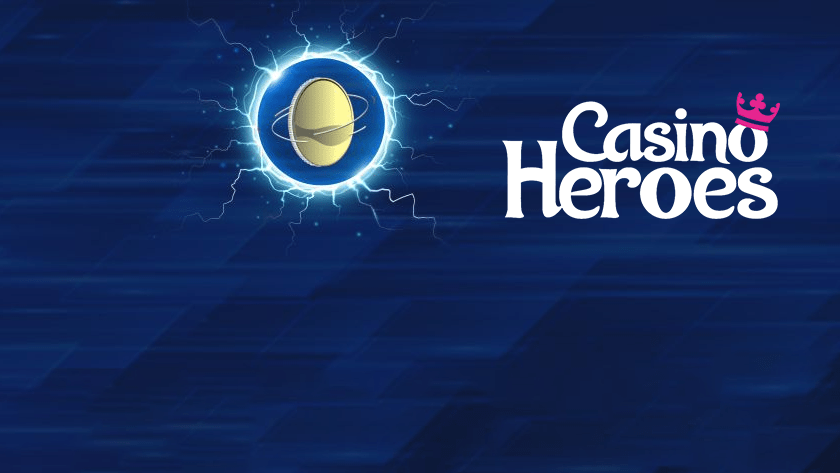 Casino Heroes Blitz Mode: The Afterburner of Fast Paced Slots
The Casino Heroes Blitz Mode is a beast of a slot feature, just released on – and only found on – Casino Heroes. It's a NetEnt-only-slots 'thingie', which means you can only turn it on when playing NetEnt Slots on Casino Heroes.
If you've ever been bored with regular speeds, and used the settings to speed up the game play, the Blitz mode will probably be right up you're alley. That is, if you like playing the odds instead of the waiting game, testing your patience – looking for those reels to come to an halt A.S.A.P.
Casino Heroes Blitz Mode: From quick spins to x6 faster
Casino Heroes Blitz Mode ain't no bunny icon. It's not fast play. It's mental … Playing a round in Blitz Mode can be compared to switching on the afterburner on a fighter jet.
The Concept:

You initiate an auto-play round, which is then boosted up to super speeds. You will not even see the reels! All you will find is a slightly different slot, with your accumulated winnings on top. – That said, the mechanics are the same, and if you want to, you can review your play history for all your spins.
The whole concept is presented as a promotion when you log in to your Casino Heroes account.
You'll also find the games under "Blitz Games" in their lobby.
What Games can I Play in Blitz mode?
For the time being, there's only a selection of games available in this new mode, namely, Starburst, Jack and the Beanstalk, Gonzo's Guest, Twin Spin, Berryburst and Butterfly Staxx. – Most of you probably notice a trend here… They are all Netent titles which you can find in both flavors. Blitz mode and normal.
What do CasinoGrounds Think?`
At first glance, this feature might seem a bit contradictory to the whole gaming experience. Why? Well, online gambling for us means "entertainment", "fun", "risk" and "reward", all of which is moved a bit aside for the sake of speed.
When you put a fullscreen number on top of a video slot, hiding the reels, it can be hard to get that anticipation feeling we do with normal slots. How can I as a player get that same "Ah so close" or "Holy crap! A bonus trigger WITH a multiplier!" feeling? With the blitz feature, in some ways, we throw cash on a slot and tell it – "hey, go fast!"
A Perfect Match for Bonus Wagering
That said, we do have to admit it's nice to just "Go all in" sometimes and see what happens. It's part of the deal as well! Another great thing about this innovative feature is the fact that we are able to quickly wager that x40 deposit bonus in a … Blitz!
Wrapping up, as this is an additional offer from CasinoHeroes, and does not replace any of the previously mentioned games, we think it will be a fantastic addition to engage us on a different level.
Share with friends on
Email