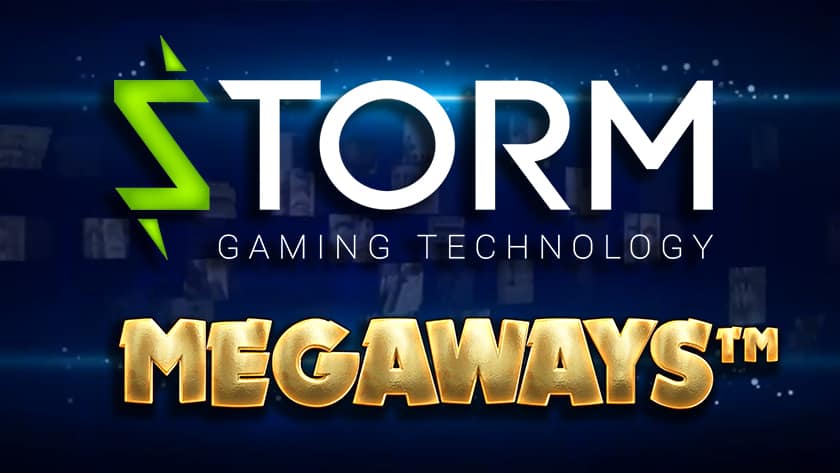 BTG Megaways to Storm Gaming
Megaways™ mechanics is in the wind nowadays! First getting introduced to Blueprints platform, now dare I say, they are about to hit a STORM?!
We all love megaways, there's no need to hide it. -The mechanics were something of a small revolution when it was introduced by Big Time Gaming with the video slot Dragonborn. Since then some of the most popular slots in the community like Bonanza and Donuts has come to life, confirming that Megaways is what we want!
What is Megaways™?
In short, it's a pay-line system. Instead of getting paid on symbols whenever they land a certain way on the reels, you will get paid as long as the symbols lands on adjacent reels. – Usually from left to right, beginning with the left-most reel.
During a spin, you will be presented with a random amount of symbols in each reel, which creates the magic.
For example:
In one spin you can have a reel setup like 2-3-2-2-4 which means you will have a total of 2x3x2x2x4 (96) ways to win for that spin.
In another spin your reels look something like: 5-4-4-3-5 which means you will have so many more ways to win: 5x4x4x3x5 = 1200!
Now, this is just the gist of it. Look at bonanza for example. – Here they also added a second reel that affects reels 2-4 granting insane ways to win over 160k!
Ok, So who's Storm?
Well, that's another question. Storm Gaming is mainly a provider of slot machines to land-based casinos and other places you can play. – They also offer games for the online market, however not very present in the Nordics, or the rest of Europe. – With that in mind, maybe we will see more Storm Gaming games in the near future?
Alright. I know who Storm is now. So Which games can I see with Megaways™?
Storm gaming already confirmed three existing titles that will adopt the Megaways random modifier, namely:
I'm A Celebrity Get Me Out of Here
The Chase
Tipping Point
We're currently working on gaining access to these games, so we can give you a bit more in-depth review and insights. Stay tuned!
In the meanwhile, what do you guys think? Are you happy with Megaways? Is BTG doing the right thing licencing out their biggest innovation to date? Share your thoughts in our forums!
Share with friends on
Email