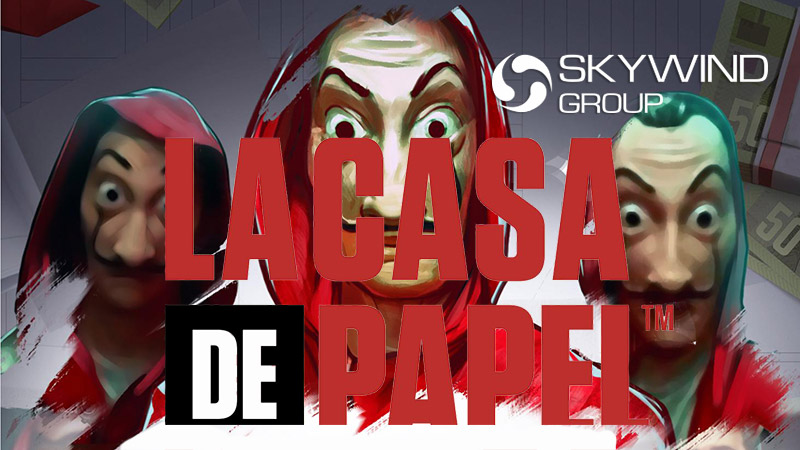 Skywind Group Announces La Casa De Papel (Money Heist) Video Slot
Hans-Martin
22/10/2019
Games
It comes as a great pleasure to announce that Skywind Group is launching a new slot game, La Casa De Papel. Although we have limited information regarding the latest release at the moment, what we do know is that this slot is based on the TV series Money Heist.
New Game based on the Popular Netflix Show Money Heist
For those of you who have not watched Money Heist, the Spanish Netflix series was released 2 May 2017 and currently has 4 seasons available to watch.
The TV series is based on a "The Professor" who is a criminal mastermind. He plans to pull off the biggest heist in recorded history printing billions of euros in the Royal Mint Bank of Spain. To help him carry out the ambitious plan, he recruits eight people who have nothing to lose, each with specific abilities which will help "The Professor" conquer his plan.
What We Know about the game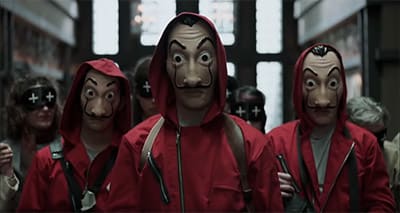 At this moment in time, we, unfortunately, have very limited information about the new slot game La Casa De Papel. One fact we are sure of is that the new slot will be released on January 2020.
As far as rumours go, we are to believe the La Casa De Papel will be a 3×5 reel, video slot.
As the TV series is full of action and twists, we hope Skywind Group has considered some of these aspects to make them exciting features in the slot game.
Of course, as soon as we get a whiff of more up to date information, you will be the first to know. So make sure to bookmark this page so you can stay up to date with all the latest news on this creation.
About Skywind Group
Skywind Group was founded back in 2012 and operates in Europe, LATAM and Asia. However, they are most renowned in Asia. Currently certified and holding licenses in Italy, Gibraltar, Malta and the UK, Skywind Group are in the progress of expanding their licenses to operate in Sweden, Spain, Denmark and Portugal.
Although you may have not heard of Skywind Group, I am sure you will be familiar with some of their partners. Some of Skywind Group's clients include Video Slots, Slots Million, Playtech, GVC and several other.
Skywind Group provides iGaming software, management and infrastructure systems as well as white label products to some of the biggest gaming giants in the industry. As a multi-technology provider, Skywind handles all aspects of mobile, desktop and social gaming operations. Skywind is renowned for its themed slots which are full of vibrant colours and great features such as bonus rounds, and jackpots.
With a reputation like Skywind Group, we hope La Casa De Papel slot will meet expectations if not more!
Share with friends on
Email