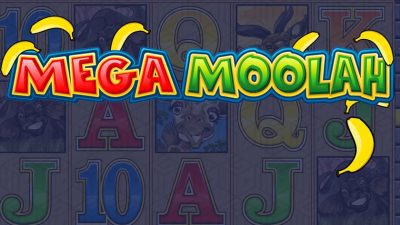 Mystery Mega Moolah Jackpot Winner Just Won €18.900.000
Breaking News: Mystery Mega Moolah Jackpot winner claims a new world record for the largest jackpot payout in an online slot machine game, and over €18.900.000 to go with it on 28.09.2018!
The Biggest Mega Moolah Jackpot Winner in history is now a fact.
We are receiving reports from several sources the Mega Moolah Jackpot has just been won!
Who is the mysterious winner of the biggest Mega Moolah Jackpot ever? – We're not sure yet, but we will let you know where maybe even who won this legendary prize as soon as we know.
A few weeks ago, we could read the jackpot was getting close to the highest amount available when it surpassed its previous maximum payout of over €17.8 million. That was back in 2015.
The unconfirmed winnings from the current mega moolah jackpot was a whopping €18,9m! Beating the previous record with over a million!
The game share jackpot with Mega Moola Isis, which is a slot with higher betting limits, and aimed for high rollers. – You'll find a slightly higher volatility overall in this version of the game, and some additional interesting features.
Jon Heywood's 2015 World Guinness Record of €17,879,645 on Betway is now … History!
Today's win marks the end of UK resident Jon Heywood reign on Guinness' Throne for the world's largest jackpot payout in an online slot machine game.
The previous record was €17,879,645 ($20,062,600, £13,209,300), set in 2015 – while Mr. Heywood was playing the Mega Moolah slot by Microgaming on Betway on the 6th of October, 2015.
There's more!
Joker Millions from Yggdrasil reaching new heights.
There are other games who are reaching new records as well, take Joker Millions for example, now with a jackpot breaching max payout with over €800,000! Although not in the 15m plus area, you're still able to bring home almost €5m! The game is from Yggdrasil, so you can expect a pretty smooth slot experience.
Both games are available in most of our recommended casinos ->
Share with friends on
Email