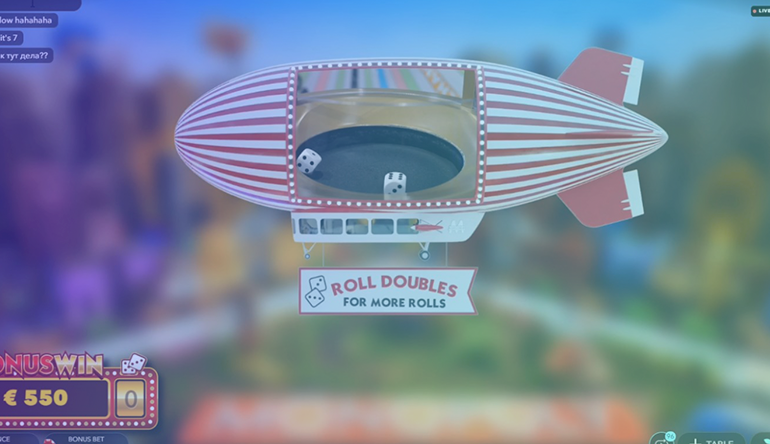 [Solved!] – Scammy Dice – Daskeleleles unlucky roll on Monopoly Live From Evolution
Monopoly Live is a table game created by Evolution gaming. Based on the old school childhood board game, this live table game has a new and innovative twist on the popular Dreamcatcher formula. In comparison to the classic board game, Monopoly Live enhances the players experience with a unique feature on the wheel.
The 'Chance' card players a slightly different role in the Live table game version compared to the boardgame. Landing on a 'Chance' card will reward you with either instant wins or unlimited multipliers. You will also notice on the wheel that there is a segment for '2 Rolls' and '4 Rolls'. If the wheel lands on one of these segments, then the bonus round is activated and Mr Monopoly will set off on a 3D stroll around the board.
Daskelelele Live Stream
During Daskelelele stream on 2019-10-06, Monopoly took a turn for the worst. While we were all excited that Daskelelele got to enter the bonus round with '4 Rolls', the fun quickly came to a halt.
During the last roll, the first dice lands on a 6, while the second dice lands on 1. However, the second dice falls on the side on the rolling tray, making it an invalid roll. Automatically this calls for a re-roll, which took place a little time later.
Once the dice are re-rolled they again land beside each other totally up to seven (7), with one displaying five (5), and the other two (2). As a result, the dice were re-rolled again, resulting in the final outcome showing a five (5) and a two (2).
With three rolls all amounting to a total of seven (7), this began to build up a lot of tension. How is it possible for the dice to land totalling seven 3 times in a row? Is the game rigged? What will happen next?
The game came to a standstill while we all sat waiting in anticipation to see what will happen next. After a long and tedious wait, the bonus round was cancelled bringing it to an end! When the game returned to the Live studio, even the dealer seemed confused and unsure of what had happened.
Is second time Lucky?
As a result of the failed bonus round, the wheel was respun, coincidentally landing back on 4 Rolls. This time the bonus round played through successfully, leaving everyone participating with very satisfying wins at the end of the bonus game.
However, no one was informed of any details regarding what happened previously with the bonus round. As the wheel also landed directly back on 4 Rolls giving everyone a second chance of the bonus round, it left us all wondering if the wheel is rigged.
Is Evolutions Live Monopoly Game a Scam?
To simply answer this question, No Evolutions Live Monopoly table game is not rigged, nor is it a scam.
Despite any inconvenience, this may have caused players participating in the game, Evolution took full responsibility for it. Evolution apologised to everyone and stated the following;
'This happened due to a combination of human errors, which happen from time to time in Live casino. This one was painful to watch because it involved so many players, took so long, and involved so much money, but rest assured everyone will get the money they earned in this bonus round, and we are sorry it has to come to you with such a delay.
We do our very best to avoid such mistakes but we are only human and we are sorry this happen. We are working hard to eliminate such mistakes in the future and make playing as fun as possible for you'.
As a result, a refund was immediately given on their original bets, including losing bets not placed on 4 Rolls. Meaning all 277 players participating in the game received a refund of 22x their 4 Rolls bet. – Great job Evo!
To see the full response from Evolution, please take a look in the forum thread.
Share with friends on
Email