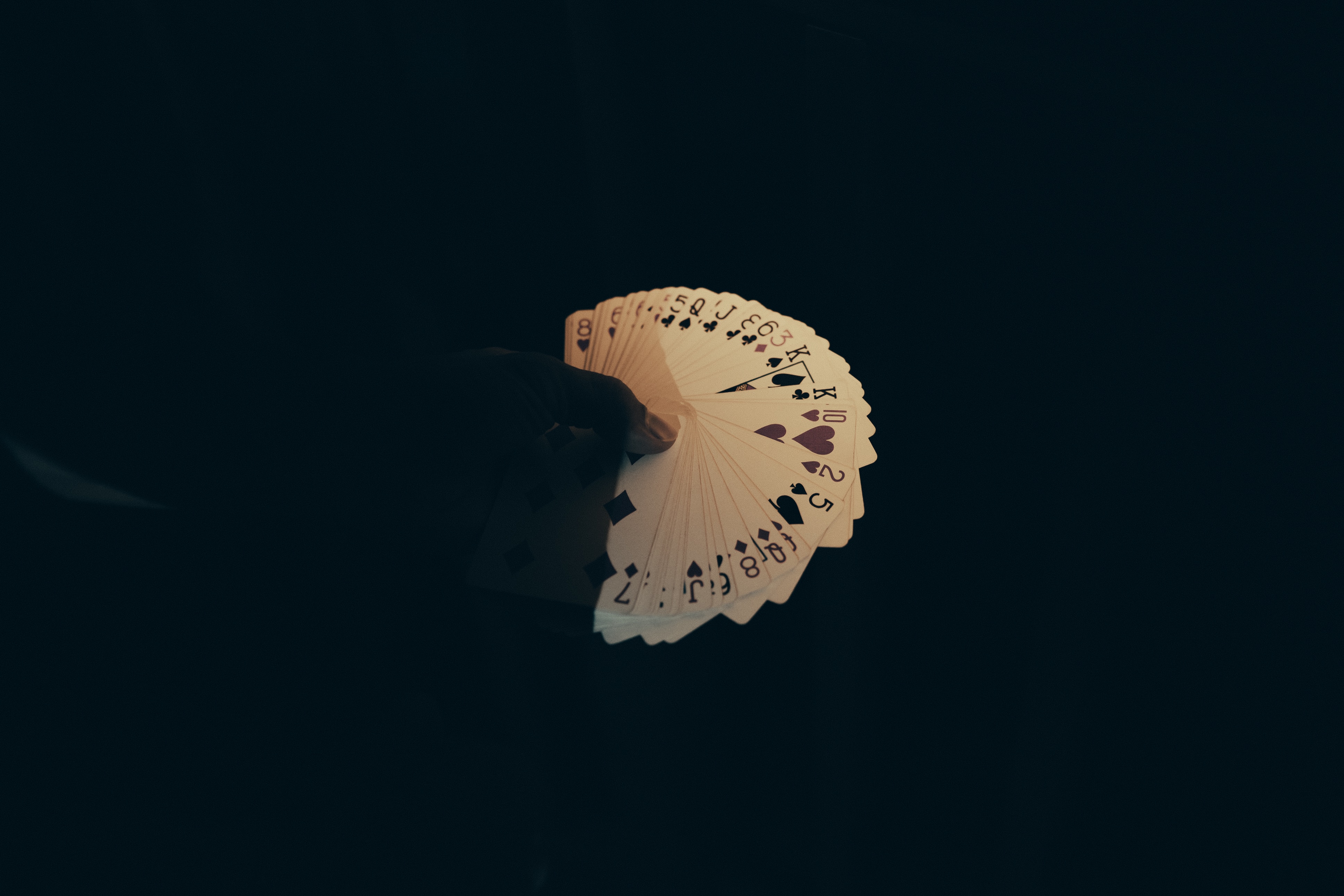 The Rise and Rise of Live Poker Tournaments
When I was growing up playing poker for serious money just wasn't something normal people did. A few hands for matchsticks at a family gathering was about as real as competitive poker got for me. The idea of someone making a living out of playing poker was unthinkable and conjured up images of shady, smoky back-room affairs featuring a cast of unsavoury characters.
Of course over the past two decades, that has all changed.
The advent of online poker opened up the game to a worldwide audience at the click of a mouse. The influx of millions of new players gave the once dubious pastime a degree of legitimacy. No longer were pokers' biggest winners' grizzled old men chain-smoking unfiltered cigarettes and chugging bourbon.
Slowly but surely these dinosaurs have been largely replaced by math-savvy college graduates who'd rather spend the afternoon at the gym than propping up the bar at a Las Vegas clip joint.
The Moneymaker Effect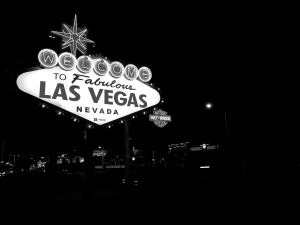 In the early 2000s, online poker sites were already starting to accumulate some decent player numbers, but it was the result of a single live tournament which started the real 'Poker Boom' across the globe.
In 2003 a broke 27-year-old accountant from Tennessee sat down at his computer to play an $86 WSOP Main Event satellite tournament at PokerStars.
The $86 tournament was a feeder into a $650 'Mega-Qualifier' tournament from which three $10,000 WSOP Main Event seats would be won. Moneymaker qualified to the Mega-Qualifier which he ended up winning and he was on his way to Las Vegas to play the most prestigious poker tournament in the world.
Against all odds Moneymaker, the everyman somehow made it through the 839 strong fields to take the victory and the $2.5m prize money…
What a story! A broke recreational player parts with less than $100 on a poker website and one month later to the day he's a multimillionaire. Oh, and his name just happened to be Moneymaker. PokerStars seized this golden marketing opportunity and signed up Moneymaker quick smart as a Team Pro.
The affable Moneymaker made the most of his opportunity, appearing in commercials, in interviews, and showing his face all around the live tournament circuit on behalf of his sponsor. Some 16 years on and Moneymaker is still a key member of Team PokerStars.
The Rise and Rise of the WSOP
With the ESPN recording of that Main Event seemingly on a constant loop that autumn, the 'Moneymaker Effect' started in earnest; poker sites were signing up new players at an astonishing rate, and the demand for strategy books, magazines, forums, and videos surged.
The figures speak for themselves; from 839 entrants in the $10,000 WSOP Main Event in 2003 the figure jumped to 2,576 the next year, 5,619 in 2005, and to 8,773 by 2006.
The increase in entries wasn't just limited to the main event either as participation in ALL WSOP events skyrocketed after 2003, and they haven't stopped since.
To give you an idea of just how much things have changed, in 2003 the WSOP attracted a total of 7,572 entries across 36 events, paying out a combined total of $21.8m in prize money.
In 2018 the WSOP attracted a total of 123,865 entries across 78 events paying out a combined total of $266.9m in prize money. Chris Moneymaker's contribution to the growth of the poker industry as a whole cannot be overstated.
In fact, just last month Moneymaker was inducted into the prestigious Poker Hall of Fame for that precise reason.
As well as the huge and sustained boost in entries to the WSOP the early 2000s also saw the birth of the WPT (World Poker Tour) and the EPT (European Poker Tour) which attracted thousands of players from across the globe and paid out even more millions in prize money.
Regional and national poker championships also started cropping up, often sponsored by online sites, and ever since live tournament poker has thrived.
However, despite the impressive number of tournaments staged and participants entering, many of the world's very best players simply didn't get involved.
Apart from the odd WSOP tourney and perhaps one of the bigger WPT Main Events a lot of the game's elite cash game players didn't see the value in tournament poker.
In their eyes, what was the point in playing for hours in a format where one bad beat could send you packing? In cash games, a bad beat is a setback, but in the long run, the skill would always ride out. It's fair to say that within the industry the elite cash game players were undoubtedly given more respect than the best tournament players.
It almost seemed that in many cases, some of the top cash game pros saw tournaments as beneath them, openly mocking the skill of some high profile tournament pros. However, a little under a decade ago, all that started to change…
The Germans Get Serious
In the early 2010s, a group of German tournament pros started to earn unspeakable amounts of money on the live tournament circuit as well as online.
This group of young pros successfully exposed the huge gap in skill levels between the average live tourney player and those who had honed their craft online, and, more importantly, by sharing information collectively as a team.
From this group of players alone 10 have won at least $10,000,000 in live tournaments, some much more.
If I had to point to a specific player who embodied this new way of thinking about tournament poker it would have to be Fedor Holz. Just 22 years old at the start of 2016 (and looking even younger), Holz started to take the live tournament scene by storm having ended the two previous years at the world's #1 ranked online tournament player.
By the end of 2016, he was also the #1 ranked live tournament player, having won numerous titles (including a World Series of Poker Championship) and a staggering $16,093,401 in prize money.
By the end of the summer, Holz announced his retirement from life as a full-time poker pro to concentrate on his burgeoning business interests*
*It's worth noting here that although Holz is certainly no longer a full-time poker pro he has by no means left the game entirely. In fact, he has managed to add another $12m to his total live poker earnings which now sit at over $32m.
All of a sudden a whole host of other top cash game players started to take notice and to devote more time to the tournament scene.
As well as recognising the money up for grabs, they were also all too aware that edges to be found in online cash games were getting a smaller and smaller while, for the time being at least, the edges in live tournament poker were still plentiful.
With all this new money flocking to the live tournament scene along with a raft of highly competitive, highly skilled players, a new type of tournament started to evolve. The age of the Super High Roller tournament was upon us.
The Age of the Super High Rollers
Back in the mid-2000s the $10,000 entry WSOP Main Event was about as big as it got in terms of entry fees to a poker tournament.
The one real exception was the once a year $50,000 Poker Players Championship (also a WSOP event) which consisted of all the most popular poker variants. The field consisted almost entirely of the world's top (or richest) players and winning it offered (and still offers) serious bragging rights to the victor.
Other than that, tournaments with huge buy-ins were few and far between.
This all started to change from around 2010 onwards when some of the bigger stops on the various poker tours started to add 'Super High Roller' events with buy-ins anywhere between $50,000 to $250,000.
These events offered seven-figure paydays to the winners and as such naturally attracted players with the biggest bankrolls, along with a few very wealthy recreational players.
These, in turn, attracted yet more pro players to take part. In no time at all Super High Rollers were cropping up at most big stops on the poker tours.
Seeing the popularity of the Super High Rollers, organisers and sponsors started to put together bespoke high roller series on a regular basis!
The WPT's Alpha8 series of tournaments each boasted a $100,000 buy-in, the Poker Masters Series of tournaments are all $50k or $100k to enter, the annual Super High Roller Bowl has a $300,000 buy-in, and the Triton Poker Super High Roller series have featured buy-ins from $25,000 up to an incredible £1,000,000.
As well as all these annual or bi-annual high profile series, casinos such as the Aria in Las Vegas started to put on high roller tournaments on a weekly basis. During WSOP season the Aria would regularly hold two high rollers a week with buy-ins of between $25k and $100k and players flocked to them.
One by-product of all these incredibly lucrative tournaments has been a surge in publicity for the game, which in turn has yet further increased the appeal and patronage of live poker tournaments around the world. And the likelihood of the Super High Rollers calming down anytime soon is minimal, to say the least.
In fact, just last month the most expensive (and rewarding) poker tournament in history took place in London with a £1,050,000 ($1,276,000) buy-in.
The Triton Millions attracted 54 entries with £50,000 from each entry going to charitable causes.
Between them, the final two players standing took home almost £31m ($37m) between them.
Despite finishing as runner-up to Chinese businessman Aaron Zang, US pro-Bryn Kenney took home the biggest pay cheque after doing a deal during heads-up play (Kenney was well ahead at the time).
Kenney ended up winning £16.9m ($20.6m) for his second-place finish, and in doing so catapulted himself to the top of live tournament poker's all-time money list with total cash of $55,505,630*.
2019 has (so far) been the biggest and best year for live tournament poker yet, and the way things are shaping up that upward trend looks set to run and run.
Share with friends on
Email