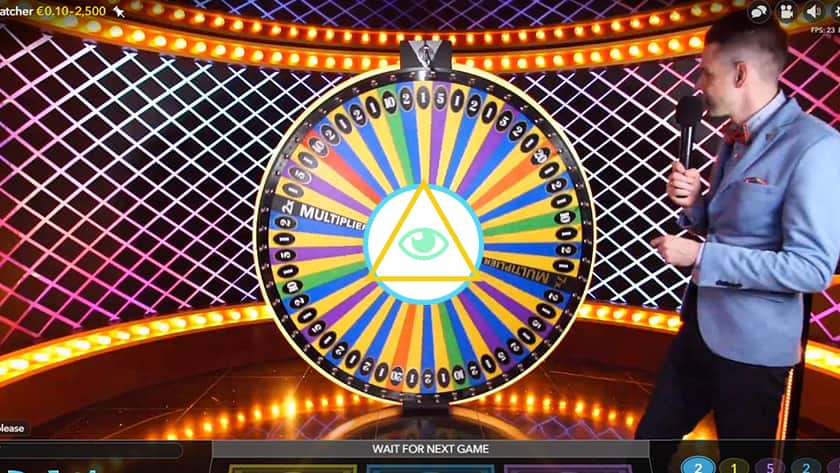 Dream Catcher Caught in a Loop – A Tinfoil Hat Story
Thursday last week, our community member BTGKinG shared a video with an ever-spinning wheel on Dream Catcher from Evolution Gaming. Shortly after, another video popped up, showing a very similar situation.
What Happened?
In the initial video clip from Twitch, we see the streamer ShapMad playing Dream Catcher at LeoVegas, with a constantly spinning reel. After about a minute the game is closed down and funds are returned back to the player's account.
Bring out the Tinfoil hats!
Soon after the video was published, we can see our community reacting with one theory after the other.
The most popular theory is based on a dysfunctional flapper. Looking at the first video, it's clear it is not touching the wheel at all.
"It might look as the flapper is "out of position", and might explain why the wheel is just spinning (since nothing is breaking the speed). If you look at the first spins in the video, vs the last spins, it seems to go just slightly slower… mabye if you play the video in slow motion, you can count frames each time the x7 passes… but yeah, that wheel has some good spinning…" – @Pausefisk
Looking at the second video, submitted by a different member of our community, we find a full video clip of the wheel spinning itself out, before they close all bets and a technician arrives to fix the flapper.
The initial spin after the technician seems to be spinning as normal and this general theory seems to be accepted by our community.
Please note:
This is purely our assumptions, as we have yet to receive a reply from anyone at Evolution Gaming.
About Dream Catcher
Dream Catcher is a live game from Evolution, based on popular game shows. The gist of the game is to guess which number the wheel of fortune lands on. If luck is on your side, you will win the multiplier you bet on. You will find several possible prizes to guess, namely 1x, 2x, 5x, 10x, 20x,40x. In addition, you will find a couple of extra slots on the wheel which does not grant winnings, however, an additional multiplier on the next spin. These multipliers are either 2x, or 7x.
The basics of this game are very straightforward, this clearly shines through when we look at the popularity of this game. – Although many won't admit it, we've seen most of our in-house streamers giving this game a go or two. Huggehugg we're looking at you!
Theoretical RTP based on 1 Billion Spins
So is Dream Catcher rigged? In short, no. All games offered by evolution gaming has been thoroughly tested by third parties for them to be able to hold a licence in so many closed markets as they do. Our very own letsgiveitaspin has been able to sort us with actual data from this game, where the real theoretic RTP is displayed, based on 1 billion spins:
1: 95.34 (1000000000 /953368950)
2: 95.51 (1000000000 /955130701)
5: 91.31 (1000000000 /913243855)
10: 96.62 (1000000000 /966215010)
20: 92.77 (1000000000 /927678679)
40: 90.86 (1000000000 /908587809)
That being said, we do invite evolution gaming to clarify what might have happened in our forums.
Share with friends on
Email