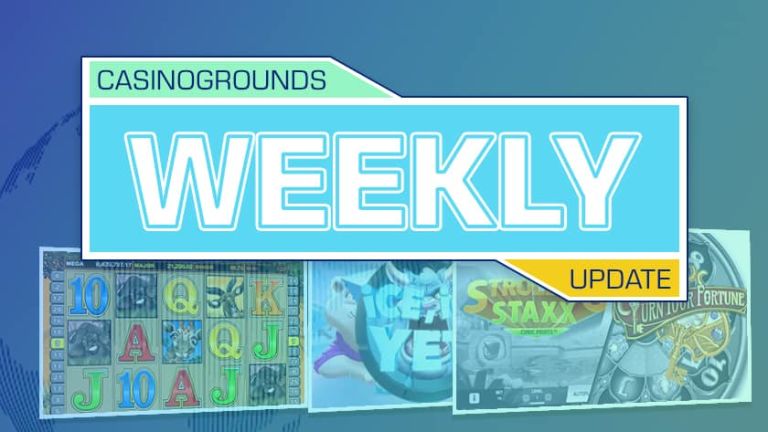 Black Friday week – CG weekly 47
Welcome to Black Friday week! And what a week we have had. The first spins on Who Wants to Be A Millionaire went off with LetsGiveItASpin leading the way, (which btw is still Exclusive at LeoVegas, so remember to try it out). Maybe you'll be our first 1000x pluss contributor in the forums?
Talking of big wins, check out our latest community big wins video as well! If you haven't seen it already, your'e in for a Jammin treat indeed. Could there be even more potential than in this one?

Who Wants to Be Millionaire with a flying start
Last week introduced us to Who Wants to Be A Millionaire slot from Big Time Gaming. It had a huge number of players during the first week, but the biggest wins are still waiting for the sunlight. Nickslots was the first one to upload YouTube video of a big win from our streamers.
In our forum thread you can find some pretty impressive fails with the gamble feature in Who wants to be a millionaire. We're still gathering screenshots, with prizes to anyone who would like to join. Check out our forum here and add your own screenshots and videos!  - We're even handing out a gift to the biggest fail :)
Another huge jackpot win after our feature in CasinoGrounds Weekly.
Last week we mentioned that the Joker Millions jackpot was won onlye a couple of days after we wrote about it. In the same article, we spoke about the Hall of Gods jackpot from NetEnt is getting big, - close to €4,000,000. During the weekend it happened again, the Jackpot of €4,025,328 was won! It is still unclear where the player is from but probably it will be found out soon enough. No matter where or who you are, huge congrats!

As we speak, MegaMoolah Isis Jackpot is getting huge again, already over €8,000,000! Are we in for a hat trick? Will it be won this week? Try it out yourself at Highroller.
1000x Wins In Our Forum
Remember to add your 1000X+ wins to your forum! Since Saturday morning, there are six new posts added with 1000x+ hits from different games. We recommend checking @pausefisk wins in Jammin Jars. He got two great hits in the bonus game almost back to back! Find your way to our forum here.