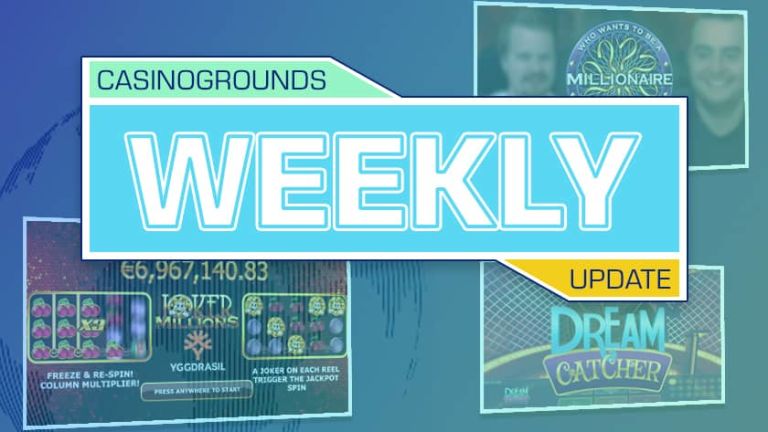 Who Wants To Be Millionaire? Giveaway still running – CG Weekly 46
Another week closer to December - the favourite month amongst casino players. There's still a couple of weeks to go, but we already started preparing. Tomorrow is the day, that many of us have been waiting for. Who Wants To Be Millionaire is launching. Are you ready!?
Last week we had loads of fun wrapping up LetsGiveItASpin's three year anniversary, as well as getting you all nice and educated in our new blackjack and DreamCatcher guides. 
LetsGiveItASpin Millionaire Slot Stream and Giveaway
Just after 3-year anniversary stream, Kim is having another special stream with a great giveaway. First, we have free spins for everyone who opt-in on our forum and the spins will come for you the day after on Who Wants To Be Millionaire slot is released. If you create or have created your Leovegas account with LGIAS or CG you will receive 50 free spins instead of 25 free rounds.
In addition, we're handing out 3x1000€ bonus money to three brave gamblers, and 250€ cash for the biggest gamble fail. For all info on this promotion, please click here.
Joker Millions jackpot win
Last week you could read about the biggest Joker Million Jackpot of all time. - Now only five days after, the jackpot of €7,831,370 was won by a lucky bugger at LeoVegas.

The jackpot is still pretty rewarding; €1.9M if you would like to keep chasing.
Hot Jackpots Right now

If you're more of a NetEnt games fan, then we would recommend checking out Hall Of Gods. The jackpot is now a whopping €3.9M. In addition, the classic Mega fortune jackpot is €2.3M (which also is a pretty decent amount). Both of these games are available at most casinos we work with. We have double checked, and you can find both games available at Dunder.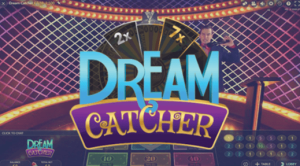 Dream Cather Strategy
Last weekend we published Dream Catcher Strategy article. If you are not yet familiar with the game, click here to get the idea. We also wrote a few strategy ideas and some facts which could be used while gambling!
We have seen a few clips with the 7x7x7x multiplier which helps you to chase the max win of the game, $500.000.