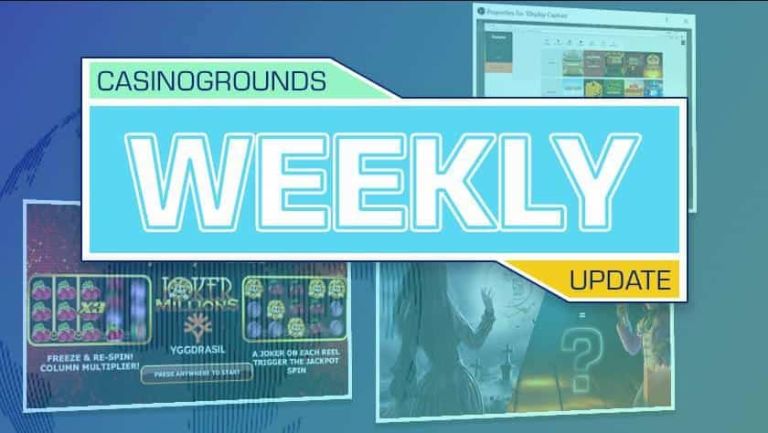 Happy Halloween!- CG Weekly - 44
Another week has passed here at Casinogrounds, and we've been celebrating Halloween in full! Our friends at LeoVegas is helping us out, and we have been handing out gifts daily to our pumpkin hunters in the "Find the Pumpkin" promotion.
In addition, we're also hosting a fun Meme competition, where the most voted submission will receive a Mystery Box! If you still haven't read up on our promotions, then please do! We've got two!
Find the pumpkin
First off, we have a daily "Find the Pumpkin" promotion, where we hide a pumpkin at random places on our website every day at 6PM. (You have to be quick though as the guys in our forum are notoriously good at finding pumpkins for some reason). The running record is by BrawlBats with 3 minutes! We'll be hiding another pumpkin later on tonight, so keep an eye out for updates! The winners of this competition get a nice surprise at LeoVegas
That's just a small part of this Halloween Bonanza though. If you are more on the creative side in life or have a good joke bottled up, we have just the right competition for you.
HallowMEME competition.

In this competition, YOU DECIDE who wins, and who gets a pretty impressive Mystery Box from us, with prizes worth about €500. What needs to be done? Well, make puntastic, scary, funny, or in some way, Casinogrounds related meme, and vote for your favourite. - That's about it! You find all information on the competition and memes in the related forum thread.
Jackpot Update

So Joker Millions is still growing to historical heights! Almost €7.300.000! Online Casinos is picking up the legendary jackpot as well, and if you check LeoVegas it's one of the first things you will see when opening their site.  Want to read more about the game before you make the deposit? Check our full hands-on Review here!
Wrapping up the previous week
Last week has been a lot of fun and games beyond the "big wins" and video clips. - Some really fantastic memes have been created by a few, but there's still plenty of time to make more should you have a good one in store. - Feel free to join and read full terms of the promotion here! 
Stay Tuned! As we have a new streamer to introduce you to very soon as well.