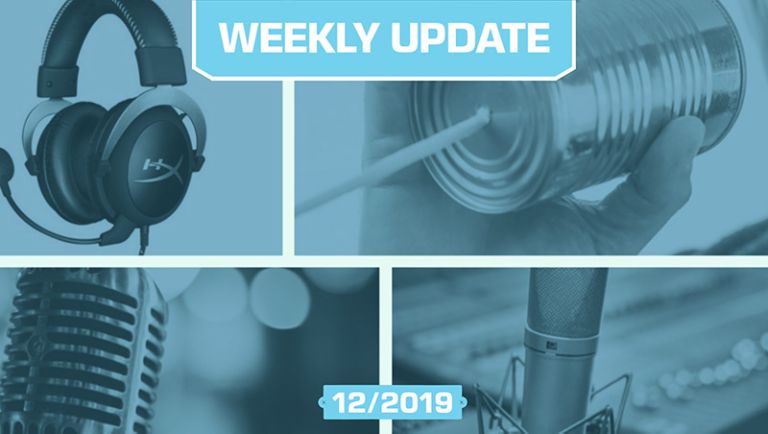 Get Social - Win a Hoodie! - CasinoGrounds Weekly 12
Final CountDown Launch
On Wednesday 13th of March BTG went live with their latest licensed video slot, "The Final Countdown" which is in reality "Danger: High Voltage 2". For the time being, you can only play the slot at LeoVegas and we invite you to check out our giveway in the forum. Make sure to check out the forum competition before the 21st of March to get a batch of extra spins to try out the game with real money.
We've received tonnes of submissions from our community, in addition to some pretty interesting clips from the streamers showing some graphical issues with the game (This has been confirmed as a graphical error) Check out Huneasd's clip displaying the wrong multiplier during the bonus round below:
Sweater and T-shirt Giveaway
We're not only giving out free-spins this week. For the next 2 weeks, we invite all our readers to follow our social channels to get tickets in a huge CasinoGrounds Merch raffle hosted in the beginning of April. Best of all, this competition is free to join!
Hardware Guide: Streaming Microphones
So you've checked out our streamers, and you are starting to get hungry to stream yourself. - In an attempt to make life that much easier for you, we've now started a new series which we call "Streamers Hardware Guide". In this series we will look at the most important elements of any persons streaming setup, from Microphones, Cameras, Screens and other nifty tools to make your whole streaming experience more enjoyable for you, and your audience. - Check out our Streaming Hardware Guide: Microphones here!
Weekly Jackpot - Mega Moolah Isis

Looks like loads of jackpots has been won lately, as there's not many available with a decent potential. That being said, Mega Moolah is still pushing 3m which is a pretty impressive number to bet on. - Check out Mega Moolahs Jackpot at Casumo or LeoVegas