CasinoGrounds Community Party June 2nd 2018 – Fun Games and Big Prizes
Sponsored by LeoVegas
How does an afternoon and night of free partying, entertainment, food & drinks and simply great fun sound? Welcome to another community meet-up hosted by CasinoGrounds!
Some of you might remember the successful event last year when we celebrated Reggie moving in.
This year, we are upping up the ante, and invite you to join us and our streamers for great food, quizzes, free-roll blackjack and roulette tournaments, and guests from the biggest online casino slot providers around!
Can't Join on your own? Check out our Live stream on Twitch and YouTube
Where?
Same place as last year! Find us at Halmstad Studentkår Lilla Hjärtat.
Address: Nässjögatan 8, 302 47 Halmstad, Sweden
When?
June 2nd from 16:00 – Till Late.
Who?
Anyone over 18 years of age can OPT in to join the party via the facebook event, or by simply contacting us in our forum.
The Schedule:
Daytime (From 16:00-)
-We kick off the party at 16:00 with welcome drinks and speeches from CasinoGrounds Representatives.
-Shortly after, we will fire up the BBQs and serve meats, eats, and finger food to everyone! (Yup, it's free)
Afternoon(Circa 18:00-)
-After dinner, we will host a video slot quiz sponsored by Red Tiger followed by a Black Jack and Roulette free-roll Tournament sponsored by LeoVegas Live!
Evening (22:00-24:00)
-Party kick-off. Enjoy an eventful evening with fellow minded people, a great atmosphere and mingle with representatives from the industry's biggest game providers.
-Get your drink coupons from one of CasinoGrounds' team members.
The party concludes at midnight however some of us will move on to Mårtensons Nightclub at First Hotel Mårtenson. Feel free to join!
Address:
Storgatan 52
302 43 Halmstad
Join the Warm-up in our forum thread!
Getting to the Venue:
You will find a train station and an airport very close to our venue in Halmstad. Getting there is easy either by foot or by bus.
International Visitors:
You can Fly to Copenhagen or Gothenburg airport.
From there, simply jump on a train to Halmstad Train Station.
From the Airport.
Take bus number 40 to Halmstad Österskans and walk straight until you have crossed the railway. From there, take a left and walk straight.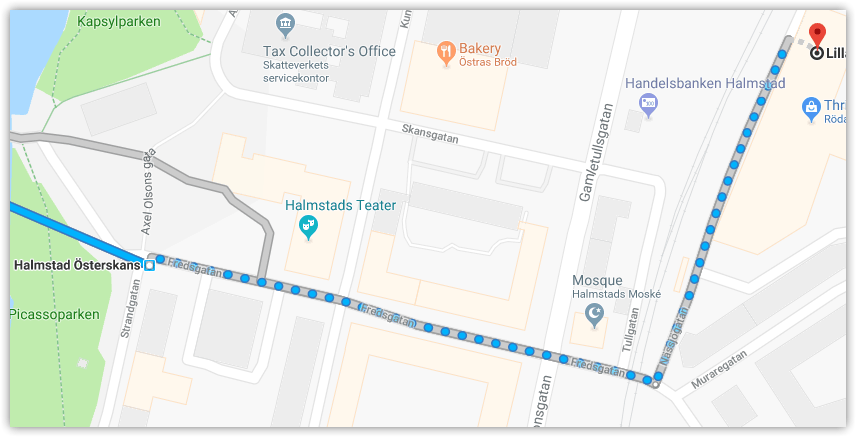 From the Train Station:
Follow the rails north, and you will end up at the venue.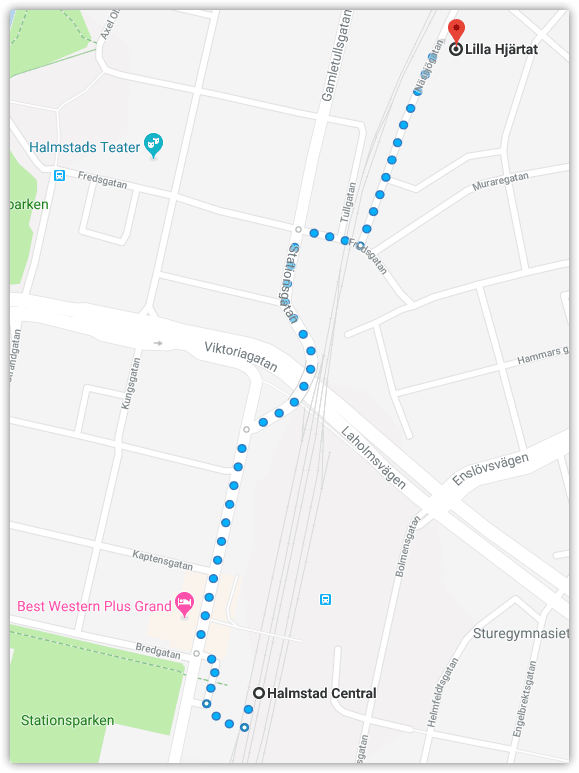 Suggested Accommodation:
Terms and Conditions:
We will be filming the event, so please be aware we might take your picture. – If you have any objections to this, please let us know and we will do our best to keep you out of our material.
We will be serving alcohol at this event, and kindly ask anyone participating to keep the consumption to a normal level. We reserve the right to ask anyone who's overly intoxicated to leave the premises.
We have a guest list, however, everyone is welcome! Remember to Opt-in to the party if you would like to join!
For more community news, click this link.
Share with friends on
Email