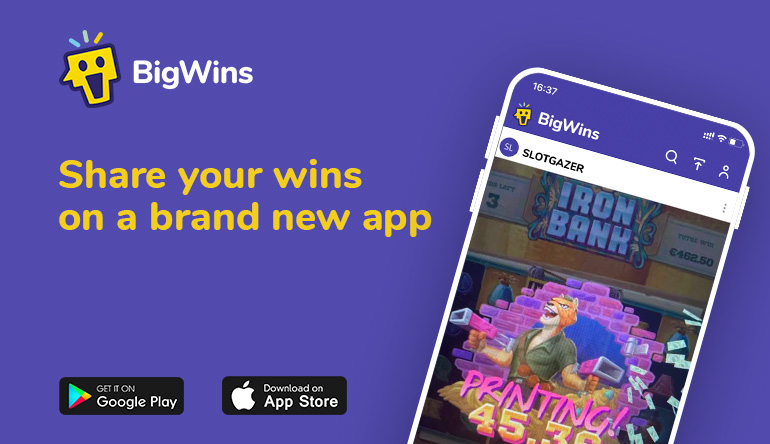 Download the New BigWins.com App Today!
We're delighted to share some exciting news about our brand new social app. CasinoGrounds introducing BigWins! Available on both Apple App store and Google Play store from Monday 25th of January 2021, BigWins app is available for everyone to enjoy from their mobile phones.
WTH is the BigWins app all about?
Let us tell you. BigWins allows anyone to submit and share their big wins directly from their mobile device.
If you do not play yourself, then do not worry. The app is also available for like-minded people who just enjoy watching others' big wins… or Fails!
How do I use the BigWins App?
Using the BigWins.com couldn't be easier. Either from your Android or IOS you can simply download the application from the play/apple store.
For further details on how to download, register an account and submit your images, please click on the following link. Creating a BigWins.com account
Want to share your post on the CG forum too? No problem! Once you have uploaded your big win to the application, you can simply copy the link and paste it directly to the forum.
Got an Issue?
No matter how much we strive to provide top quality products, there is always room for bugs and issues to prop up. So what do you do if this happens?
If you encounter any issues while using the BigWins app then you will see a "Bug Report" button. Once you have clicked Bug Report, you'll be taken to the related forum post, and we'll make sure to fix the problems as soon as possible.
Find the forum thread below!
Share with friends on
Email