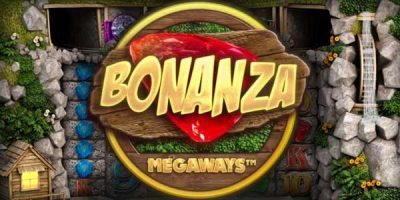 Updated: Replay the Biggest Bonanza Big Win Ever (x14.000 betsize)
Landing a solid Bonanza big win is the wet dream of casino streamers and slot machine enthusiasts alike. The Bonanza Megaways slot is both a beloved and dreaded game because of its intense volatility. Something our community member Leedsbullen experienced first hand when he landed the biggest Bonanza big win ever, racking up a single x14.000 hit on a €1 stake in the bonus game.
Note: This article has been updated. It was first published in April 2017. Bonanza can be played on any casino with BTG games, like Frank & Fred, or LeoVegas
Wondering what its like to win such a huge amount?
Watch LetsGiveItASpin replay - and commentary - of this epic feat in the video above, showing and discussing the greatest Bonanza big win ever witnessed.
This Big Time Gaming slot has a very volatile nature, capable of dishing out unreal rewards - thanks to its rolling reels and unique multiplier feature. 
You might also like: The Extra Chilli Slot Review (Bonanza 2)
For those of you who aren't already familiar with the Bonanza slot, the reason for its enormous potential, more than basically any other slot, is the combination of its 117,649 ways to win coupled with an increasing win multiplier for every win in the free spin feature.
Play the video and you'll see what happens once you reach a high enough multiplier coupled with a As you will see from the video, when one has reached a high multiplier and at the same time hit multiple ways of a high paying symbol, it can and will lead to truly life-changing wins!
How the Epic Bonanza Big Win of x14.000 and Replay of it Came About
First it started like something that sounded like a joke or prank from trolls in the chat boxes of streamers. But then a distorted image appeared. We couldn't clearly make out what was being shown in the picture, but it surely looked like an absolutely massive win. CasinoGrounds decided to get to the bottom of this and after some research we got in touch with the person who the picture originated from, twitch alias Leedsbullen.
This lucky gentleman confirmed that he had indeed had this massive 14,000x win on Bonanza, but unfortunately hadn't been able to record it.
As a win like this needs to be re-lived, we immediately started to pull some strings to see whether we somehow could manage to get a playback of it.
The first place we turned to was LeoVegas, who unfortunately didn't have access to the technology to create the replay - but they did get us in touch with the actual makers of Bonanza, Big Time Gaming, who were kind enough to get it done. At the same time they confirmed that it's the biggest win on Bonanza (in terms of times bet) won anywhere to date!
After seeing this win, we also of course had to talk to Leedsbullen, and ask him a few questions regarding his big win and how he felt about it.
A Few Words With Leedsbullen
CasinoGrounds: What was your initial reaction when you saw the win?
Leedsbullen: When I saw the diamonds lining up I knew it was going to be a big win, maybe 10.000sek. When I saw the actual win, I was stunned, I just starred silently into the screen. I did'nt even know there was a possibility to get a win like that.
After like 10 minutes I took a shaky picture and wrote my friends. Called my girlfriend and tried to wake her up. And I did not play a single more spin that night.
CasinoGrounds: How often do you play slots?
Leedsbullen: I have a gambling limit of 1000 sek per month for casino, stryktipset and poker. But that changes depending on how much money I feel I can afford to lose without caring too much about it.
Sometimes I don't play anything at all. I took a break for nearly two years. Thankfully there are streams that can satisfy the gambling demon inside.
The important thing for me is to never play with money that I can't afford. If I put money in a casino, I consider that money lost. Everything else is a bonus.
CasinoGrounds: What will you do with the money?
Leedsbullen: Most are going into a house fund and maybe some other investment. I'm also going on a vacation to Mexico next Christmas. Nothing extraordinary. I won't play more slots, I won't play bigger Stryktips. My limit is still 1000 sek/month. I did buy movie tickets for two friends tough. I actually get cheaper the more money I have, so no spending spree.
A huge congratulations from us here at CasinoGrounds!